'Big Sky' Season 2 Cast: 2 New Series Regulars, Upgrades and Who Might Die First
ABC's Big Sky Season 2 cast is full of stars, including two new TV series regulars and many recurring cast upgrades. However, fans should never get too comfortable with the characters on the show because the creator and producers are known for killing off critical players without warning. Last year, Big Sky Season 1 began by killing Ryan Phillippe's brand new character, Cody Hoyt, in the first episode. What's in store for the new Big Sky cast, and who might be the first to die?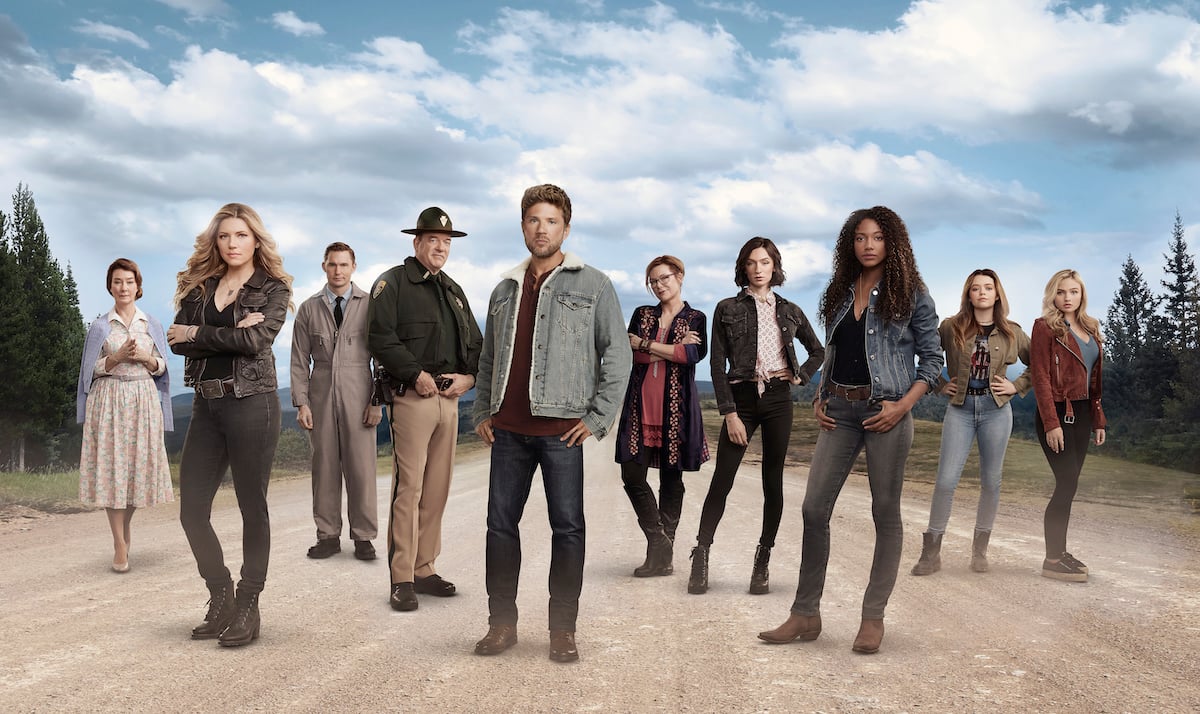 'Big Sky' Season 2 cast adds 2 new series regulars
The next installment of the dark and twisty thriller series, Big Sky, is approaching fast. When the ABC drama premiered on Sept. 30, two new faces joined the Big Sky Season 2 cast. According to Deadline, When They See Us star Logan Marshall-Green and The Morning Show's Janina Gavankar wind up in Montana. Marshall-Green is a flirtatious face from Jenny Hoyt's (Katheryn Winnick) past, while Gavankar is a vicious outsider who demands answers. So, it looks like viewers gain one friend and one enemy with the new season.
Big Sky Season 2 opens with an entirely new plotline. Private detectives Cassie Dewell (Kylie Bunbury) and Jenny join forces to investigate a car crash outside Helena, Montana. However, as they try to figure out what happened, they run into a group of teens. That's when Marshall-Green comes into the picture as Travis. He's a friend from Jenny's past who's working undercover in a local drug ring. As the story unfolds, Travis and Jenny continue to cross paths. 
The other new series regular isn't as helpful. Gavankar plays Ren, who comes to town because she wants to know what happened in the crash. Something went down, and her character won't stop digging until she figures it out.
'Big Sky' Season 2 cast upgrades
When Big Sky returns for season 2, Omar Metwally and Anja Savcic become a more significant part of the cast as series regulars. Viewers will recall that Metwally portrayed the Deputy US marshal, Mark Lindor. It comes as no surprise that Savcic plays a more prominent role in the series as Scarlet Leyendecker. She joined the Big Sky cast in the second half of season 1 as the girlfriend of Ronald Pergman (Brian Geraghty) after he became "Arthur." 
Many viewers suspect that John Carroll Lynch might return to the series as Rick Legarski's twin brother. Ronald casually mentioned in the Big Sky Season 1 finale that Rick had a twin. 
Who dies in 'Big Sky?
In Big Sky Season 1, not only did the writers kill off Ryan Phillippe's character, but John Carroll Lynch's Rick as well. Ronald killed his mother, Helen Pergman, so Valerie Mahaffey won't return to the cast of Big Sky in season 2. In the season finale, the writers killed off Ted Levine's character, Horst Kleinsasser, also a season regular. The creator, writer, and producer have no issues writing characters off of the show. In an interview with Entertainment Weekly, executive producer Elwood Reid admitted that "Nobody's off limits; everybody's fair game."
The producer also added that someone we love would die in Big Sky Season 2, and from the sound of it, it's the newcomer to the cast.
"We're going to bring somebody on that you're going to fall in love with, and then, eventually, we're going to kill them," Reid explained. "That's for sure. David did that, and there is no reason to deviate from that."
So, it sounds like Marshall-Green's character, Travis, isn't going to last long in The Big Sky Season 2 cast. With all the dark and twisty death, it should come as no surprise if he dies. Big Sky Season 2 premieres on ABC on Sept. 30 at 10 p.m. EST.