'Big Sky': When Will the Series Return?
Big Sky left us on the edge of our seats yet again. After introducing a jaw-dropping moment in the premiere episode, Big Sky continued to bring the shock and awe as the series progressed. When will the new show return? We have the details.
What's happened so far in 'Big Sky'?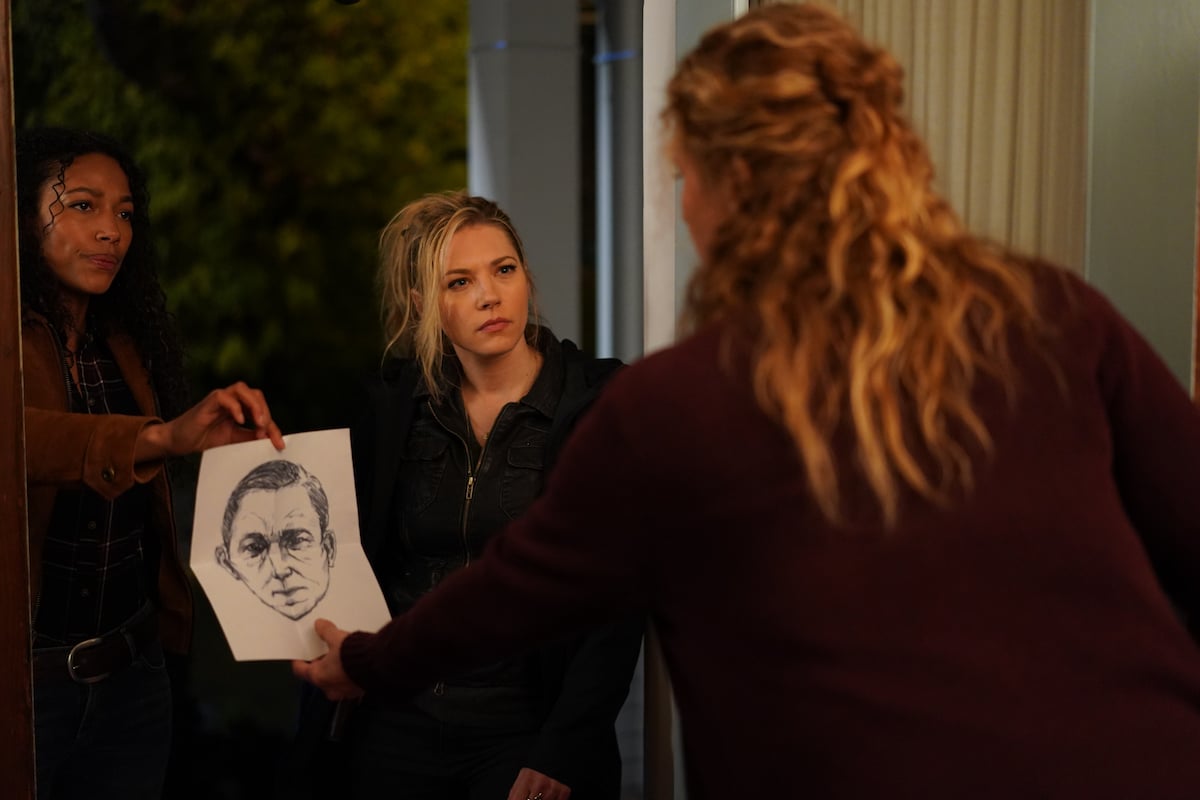 The ABC series centers around the search for two missing sisters named Danielle (Natalie Alyn Lind) and Grace (Jade Pettyjohn), along with Jerrie (Jesse James Keitel), who were all kidnapped. Ronald Pergman (Brian Geraghty), a long-haul trucker, is the man responsible for their abductions, and he's working directly with a state trooper named Rick Legarski (John Carroll Lynch) in a sex trafficking ring.
Danielle's boyfriend gets his parents involved, Cody Hoyt (Ryan Phillippe) and his wife, Jenny Hoyt (Katheryn Winnick). Cody's private investigator partner, Cassie Dewell (Kylie Bunbury), also helps work the case. But Cody is killed by Rick when he gets too close, and Jenny and Cassie work together to find everyone who's missing (since they don't yet know about what happened to Cody). 
Cassie manages to track Rick down just as he's moved Danielle, Grace, and Jerrie, and she shoots him in the head when he refuses to drop his weapon and starts counting to five. Those who were abducted are saved, and Jenny and Cassie learn about Cody's death.
However, Rick is still alive, and the doctors are able to save his life, although he does claim to have amnesia. Rick's wife, Merilee (Brooke Smith), becomes convinced of her husband's guilt, remembering a night in the past when Rick had a hammer while at her bedside. Merilee was sleeping and was awoken by Rick. She realizes he was going to kill her, and she murders him with a hammer while he lays in his hospital bed. 
Ronald on the other hand, is in the wind after killing his mother and a priest. Plus, he kidnaps his paperboy, Erik (Evan Whitten). After Cassie recognizes him, law enforcement descends on his home, and they barely manage to get out in time before it explodes. They are able to get Erik back after chasing down a Tesla driving on autopilot with the dead priest at the wheel. Ronald escapes, and it's yet to be determined when or if they'll find him.
When will the series return?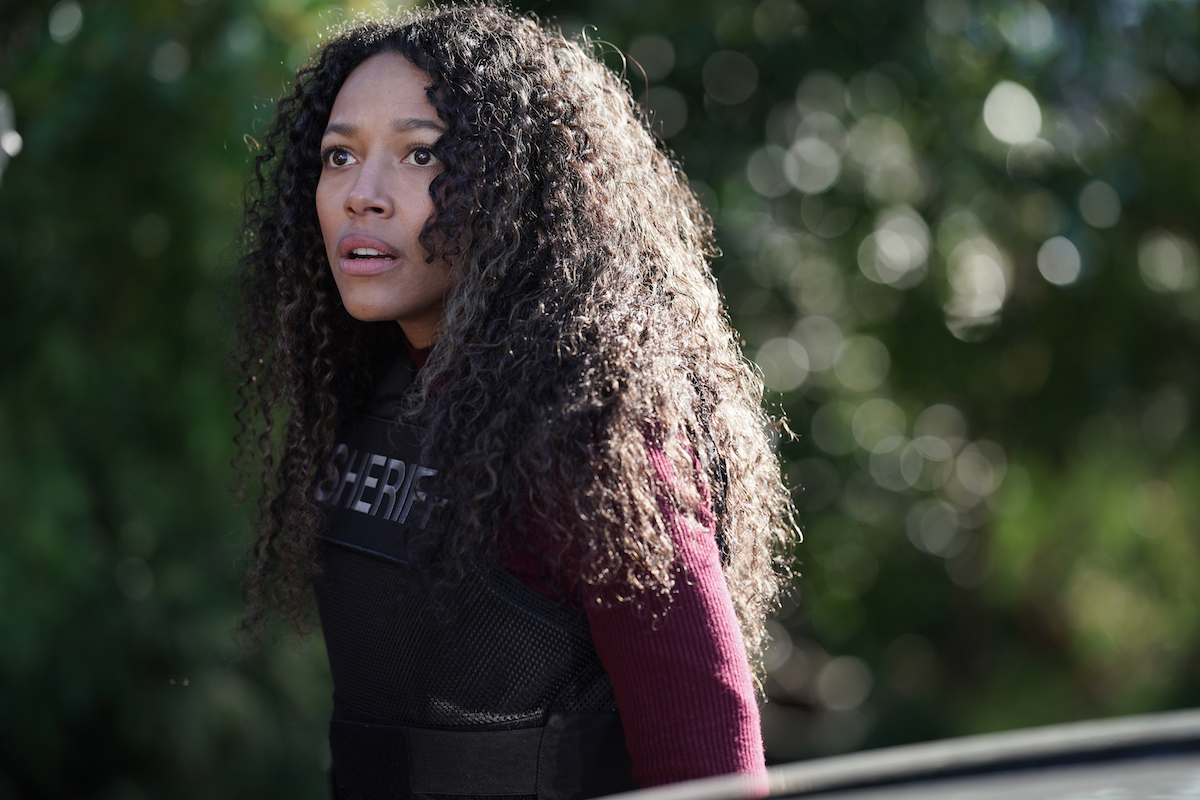 Big Sky has gone on a break before between episode 5 – the winter finale – and episode 6, which returned almost a month and a half later. The latest halt between new episodes comes after episode 9, which aired on February 16. When can fans expect to see the return of the series? Episode 10, which we don't yet know the name of, will premiere on Tuesday, April 13, at 9 p.m. EST.
There's a trailer for episode 10
Based on the new trailer, it looks like Jenny and Cassie will be sidetracked on another case for a little while, though they aren't going to give up on finding Ronald. There's going to be a few new characters this time around, so things could get interesting.
"We let Ronald get away," Cassie says to Jenny.
"It doesn't mean we're giving up," Jenny replies.
Jerrie is seen at Cassie's private investigator office, possibly working there, but it isn't confirmed.
Jenny will be pulled into a case when a man calls her. "Jenny, it's Blake. I need your help." 
She goes to see this new character, who appears to be incarcerated. "They said I attacked her," he tells her. "I did not do this."
Next, there's a scene of Jenny and Cassie entering a motel room with their firearms drawn. "Let's just relax, OK?" a man named Raymond (Fletcher Donovan) says with his gun drawn standing next to another.
"Telling a woman to relax is never a good idea," Jenny tells him. 
The next scene is of Jenny and Cassie talking to another new character, possibly outside the jail. "Folks are not going to take kindly to you poking around," he warns them. 
It sounds like Jenny and Cassie are in for a wild ride. There's another shot of Jenny and Cassie with their guns out quickly moving in on a situation as Cassie says, "Show me your hands."
"You guys don't know who you're messing with," another man tells them.
There will also be a U.S. Marshall getting involved in the hunt for Ronald, so it looks like Jenny and Cassie will be teaming up with him to find the fugitive and bring him to justice. "I'm a U.S. Marshall," he says. "I'm here about the Ronald Pergman case. We can get him, together."
Big Sky returns on April 13 with an all-new episode and a new case to deal with.