Bill Burr Accepted a Cameo in 'The Mandalorian' Just to Troll His Fans
Bill Burr is a popular comedian and actor, best known for his standup comedy specials, as well as for his hit Netflix series, F is For Family. Burr has a large, devoted following of fans who love his acerbic, sarcastic humor — and he has made headlines several times for the way he riffs on the Star Wars franchise.
Recently, Burr proved that he has a truly ironic sense of humor by making a surprise cameo in the hot new Disney+ Star Wars series, The Mandalorian. Fans might be surprised to learn the unique connection that Burr has to the series and the sly way that he managed to work in a cameo. 
Who is Bill Burr?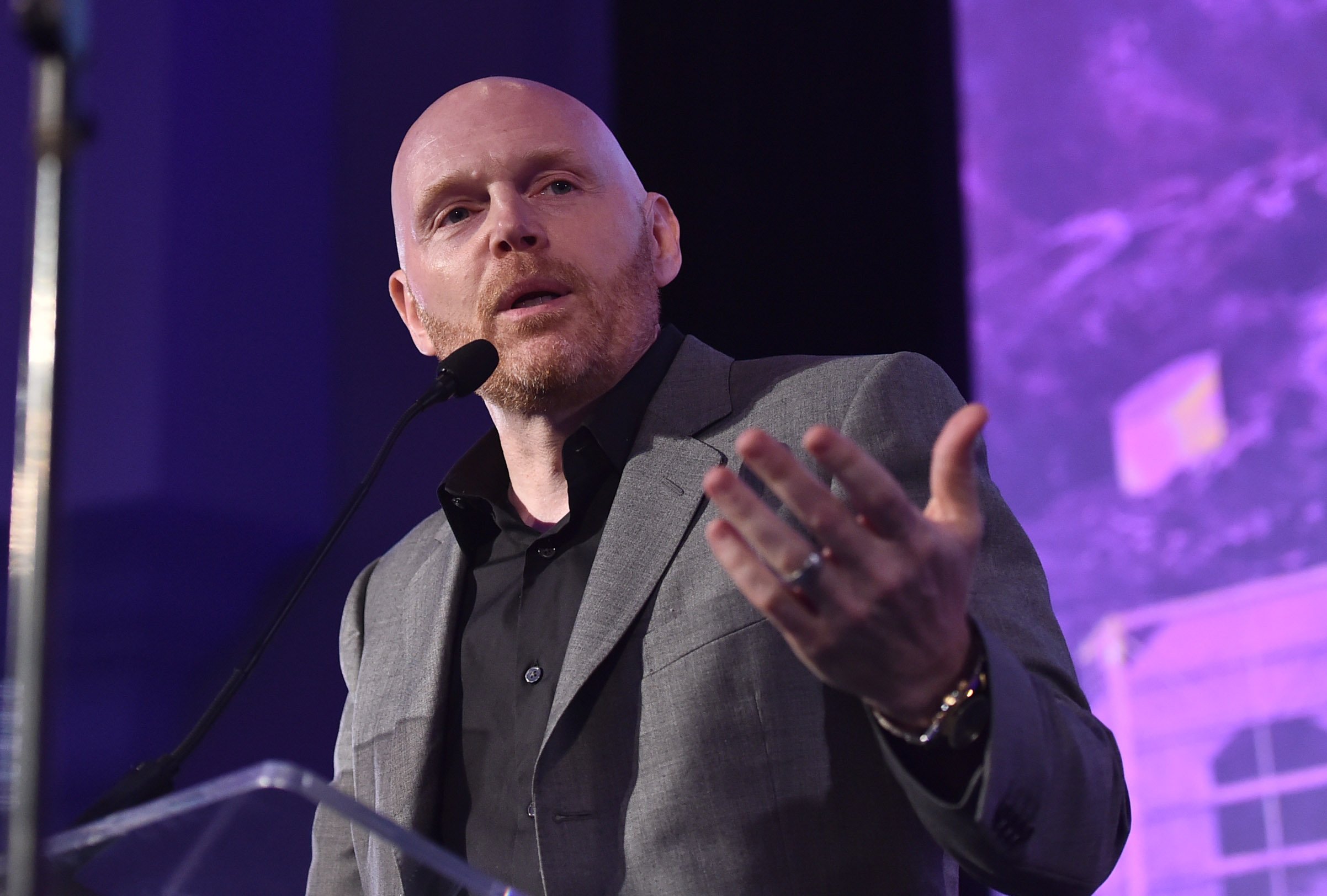 Bill Burr was born in Massachusetts in 1968. Born into a working-class family, Burr developed an interest in broadcast media while in high school and in 1993, he graduated from college with a bachelor's degree in radio broadcasting. By that time, he had already started to explore his natural affinity for comedy and began making the rounds to comedy clubs and other venues, practicing his craft. He also earned extra money by working odd jobs.
Burr didn't really become a mainstay in entertainment until the early 2000s. He developed a fan following by appearing in a wide variety of podcasts and specials and his first hour-long standup special, Why Do I Do This? became a hit. Burr also began acting in a variety of TV shows and movies, including the iconic AMC series Breaking Bad, and movies such as The Heat.
Burr's signature comedy style is similar to other "angry" comedians like Lewis Black, and he has become well-known for his rants.
Burr has notoriously slammed the Star Wars franchise in his rants and has gone off many times on the fans, and their love of the films — however, the comedian might just be ready to backtrack on his hate for the series, based on one of his recent acting assignments. 
'The Mandalorian' is the hottest new 'Star Wars' show
RELATED: 'The Mandalorian': Is This 'Star Wars' Sequel Trilogy Hero Set to Cross Paths with Baby Yoda in an Upcoming Project?
In late 2019, the Star Wars franchise welcomed the latest addition with the launch of the Disney+ series, The Mandalorian. Created by Jon Favreau, The Mandalorian is a "space Western" of sorts, following an elusive bounty hunter as he wanders the galaxy in search of his next big payday. The series premiered with the launch of Disney+ and injected a boost of life into a fan community that has experienced a great deal of controversy in recent years.
The Mandalorian series features a number of celebrity cameos, some hidden and others more obvious. One cameo that definitely threw fans for a loop was the appearance of Bill Burr, playing Mayfield, an Imperial sharpshooter. The character became popular right away with Star Wars fans, in spite of the fact that Burr has been mocking the Star Wars franchise for years.
How did Bill Burr manage to get a cameo in 'The Mandalorian'?
In a recent interview, Bill Burr opened up about how he managed to score a coveted role in the popular series. According to GameSpot, Burr revealed that he met series creator Jon Favreau through mutual friend Mike Binder. Not long after meeting Favreau, the director pitched Burr the idea of the character, stating that he would love to feature Burr in The Mandalorian. Although Burr initially balked, thinking that fans would be angry with Favreau for casting him, Favreau told him that "I think your fans will get a kick out of it if you were in it."
Burr eventually agreed and was formally brought on board to portray the character of Mayfield. Not only did Burr do a stellar job portraying the assassin, but he was forced to admit that he's not really a Star Wars hater after all and that he was just poking fun at the movies in order to get laughs.