Bill Murray Fans Missed This Connection Between 'Ghostbusters' and 'Space Jam'
Bill Murray is an undisputed comedy legend. From his early work on Saturday Night Live to his run of classic movies, Murray has left a strong impact on entertainment. So fans are often thrilled to see him show up on screen. For some viewers, his uncredited role in Space Jam is among his most surprising. Here's why Murray joins the Looney Tunes movie.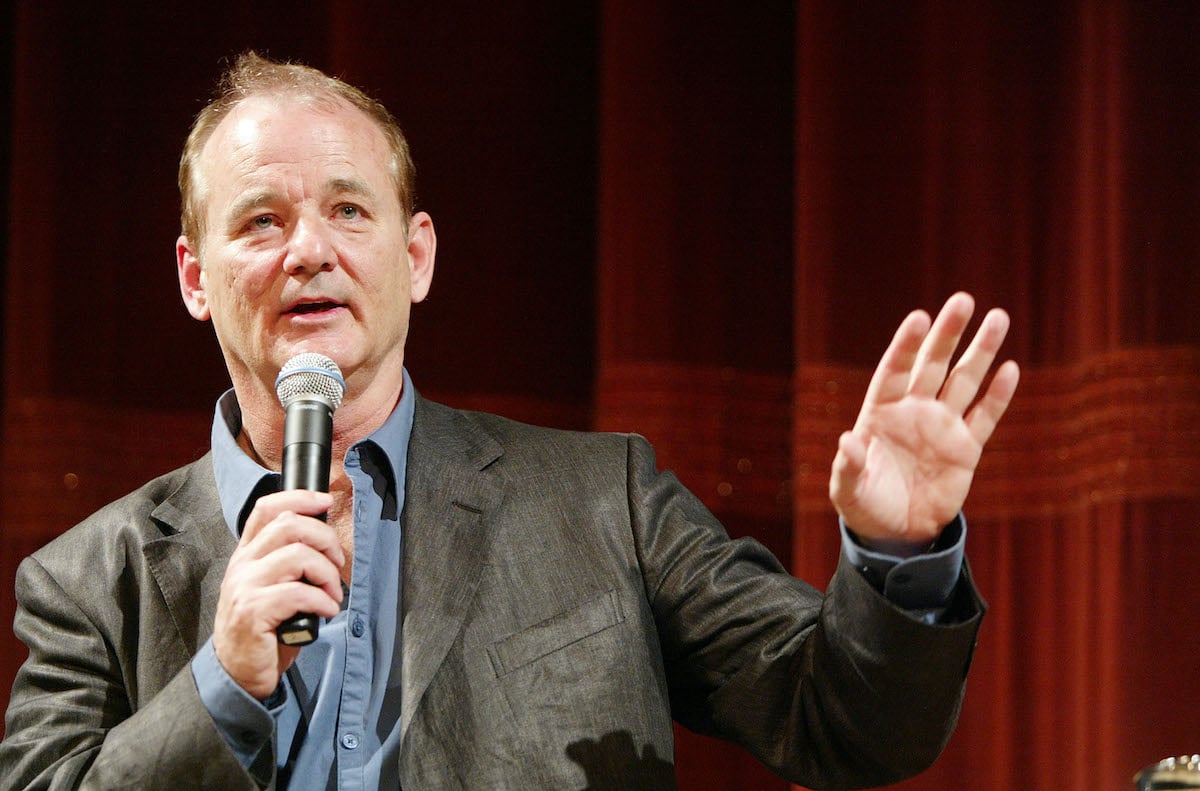 The 'Ghostbusters' franchise has hit persistent roadblocks
After all, Murray has a reputation for being notoriously hard to get ahold of. It's the main reason why a third Ghostbusters film took so long to make. The original 1984 movie gave way to a pop cultural phenomenon. But after its 1989 sequel failed to meet expectations, the franchise sat dormant for decades. Finally, the 2014 death of Harold Ramis sealed Ghostbusters 3's fate.
Instead, Hollywood moved forward with the 2016 Ghostbusters reboot starring Melissa McCarthy and Kristen Wiig. That film was met with a ton of division from fans, with many decrying its treatment of the original continuity. Murray did return in a cameo role as a whole new character. But as tricky as it was to get him to commit to more Ghostbusters, Murray made time to suit up alongside Bugs Bunny and Michael Jordan.
Why did Bill Murray do 'Space Jam'?
At the time, Space Jam was only a moderate hit. Based on a reported $80 million production budget, the movie made only $90 million domestically, according to Box Office Mojo. But as the years have gone on, director Joe Pytka's movie has become a nostalgic favorite among 1990s kids. Still, fans have had one long lingering question: why exactly is Murray in the movie?
Certainly, a star as big as Murray would likely have been a key part of the movie's marketing campaign. Yet, the actor's role — which amounts to an extended cameo — took viewers by surprise. But as Bustle pointed out, the reason behind Murray's surprise appearance is actually directly addressed in the movie itself.
Late in Space Jam, Murray shows up to bail out Jordan and the Tune Squad. Since the team needs a fifth player, Murray joins the final moments of the basketball game against the Monstars. And when Jordan asks Murray how he got there, the actor glibly explains the producer is a friend of his. Ghostbusters director Ivan Reitman is a producer on Space Jam.
Is Bill Murray in 'Ghostbusters: Afterlife'?
From the beginning, Reitman has been an integral part of the Ghostbusters franchise. He not only directed the first two movies, but he produced the 2016 reboot too. Reitman will play that same role in 2021's Ghostbusters: Afterlife. The upcoming movie restores the continuity of the original movies. Reitman's son, filmmaker Jason Reitman, directs this time around.
Fans who have been waiting to see Murray finally reprise his iconic role as Dr. Peter Venkman will finally get their chance. Murray and nearly every other surviving Ghostbusters star — including Ernie Hudson — will return for Ghostbusters: Afterlife. Sony pushed the movie's release due to the coronavirus (COVID-19) pandemic. But it's now set for Nov. 11, 2021.