Bill Murray: Lucy Liu and 2 Other Stars That Had Creative Clashes With the Icon
Throughout decades of an impressive Hollywood career, Bill Murray has developed a reputation for sometimes being part of fiery creative differences. Charlie's Angels co-star Lucy Liu shared her own experience and Drew Barrymore also dished on her talk show about that incident. But a few other actors seemed to have issues with him as a co-star, as well.
Who called Murray a "drunken bully" and accused him of throwing an ashtray at him? And which frequent collaborator did Murray stop speaking to for 20 years following their clash? Plus, what went down on the set of Charlie's Angels according to Barrymore, Murray, and Liu?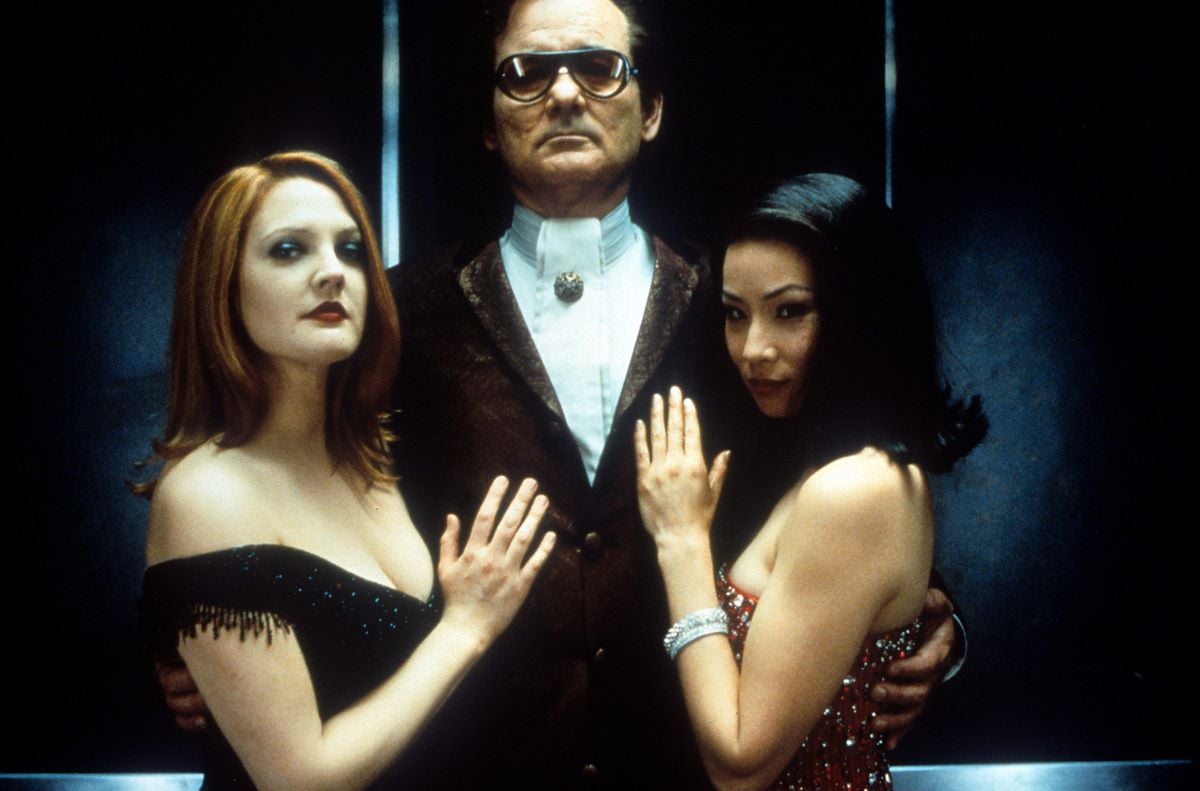 Richard Dreyfuss said Bill Murray threw a heavy ashtray aimed at him
Richard Dreyfuss co-starred with Murray in the 1991 comedy classic What About Bob? In 2019 he told Yahoo he "didn't talk about it for years" after Murray took aim at him — verbally and physically.
According to Dreyfuss, his co-star took their behind-the-scenes conflict too far when he had too much to drink. "Bill just got drunk at dinner," he explained. He added, "He was an Irish drunken bully, is what he was."
Notably, he said Murray was irritated by a change to the script. "He came back from dinner [one night] and I said, 'Read this [script tweak], I think it's really funny,'" Dreyfuss explained. "And he put his face next to me, nose-to-nose. And he screamed at the top of his lungs, 'Everyone hates you! You are tolerated!'"
Dreyfuss said before he could react, Murray "took a modern glass-blown ashtray" and "threw it at [his] face" from close-by. "And it weighed about three quarters of a pound," he noted.
Murray missed, but not for lack of trying. "He tried to hit me," Dreyfuss said before sharing that he "got up and left."
Bill Murray didn't speak to 'Ghostbusters' co-star Harold Ramis for 20 years
Murray and Harold Ramis were frequent collaborators, working on hits like Caddyshack and Ghostbusters together. But the two had a fight over creative differences on the set of Groundhog Day that led to two decades of estrangement. Apparently, things escalated to a point that Ramis grabbed Murray and threw him up against a wall.
Murray wouldn't speak to his old friend afterward. And Ramis' daughter wrote about what she knew of their falling out in her memoir, Ghostbuster's Daughter: Life With My Dad, Harold Ramis. According to her, Ramis felt "heartbroken, confused, and yet unsurprised by the rejection" while trying "not to take it personally."
Before Ramis died in 2014, but after he'd lost his ability to speak, Murray showed up to his house unannounced and they made amends.
Drew Barrymore said Bill Murray aimed for Lucy Liu when he was in a bad mood
Liu discussed her own incident with Murray on the Los Angeles Times podcast Asian Enough. She said she wouldn't "get into the specifics" but it started because a Charlie's Angels scene was reworked. According to her, that was done to his disliking and without him knowing, but only because he had other commitments.
Though Liu wasn't sure why she was targeted, she said Murray was eventually directing insults at her. According to Barrymore's recollection on The Drew Barrymore Show, the incident between Murray and Liu started because Murray wasn't in a good mood. "You know, comedians can be a little dark sometimes," Barrymore explained, "and he just came in in a bad mood" then "zeroed in on" Liu.
Regarding Liu, Murray said they "made peace" and he feels "very warmly for her now." As for their clash, he said it was never what it was made to be.
"We began rehearsing this scene and I said, 'Lucy, how can you want to say these lines? These are so crazy,'" he explained. He said she was then "furious with [him] because she thought it was a personal assault."
He claimed, "The reality is she hated these lines as much as I did. But for 15 or 20 minutes there, we went to our separate corners and threw hand-grenades and sky rockets at each other."
The actor insists that there is no longer any bad blood between them. He said, "We made peace and I got to know her better from that day, and I feel very warmly for her now."