Bill Murray Didn't Think He'd like Selena Gomez but Now Likes Her 'Very Much'
Bill Murray, 68, and Selena Gomez, 26, appeared to be the best of friends when they attended the Cannes Film Festival last month (more on that later). However, Murray recently revealed he had preconceived notions about the "I Can't Get Enough" singer and actress thinking he wouldn't like Gomez when he first met her. Keep reading to learn how Murray feels about Gomez now.

Bill Murray didn't think he'd like Selena Gomez

Murray met Gomez while filming The Dead Don't Die, director Jim Jarmusch's newest project, a zombie horror film. Cast members include Tilda Swinton, Steve Buscemi, and Adam Driver.

Murray spoke with People magazine at the New York City premiere of The Dead Don't Die at the Museum of Modern Art on June 10, 2019.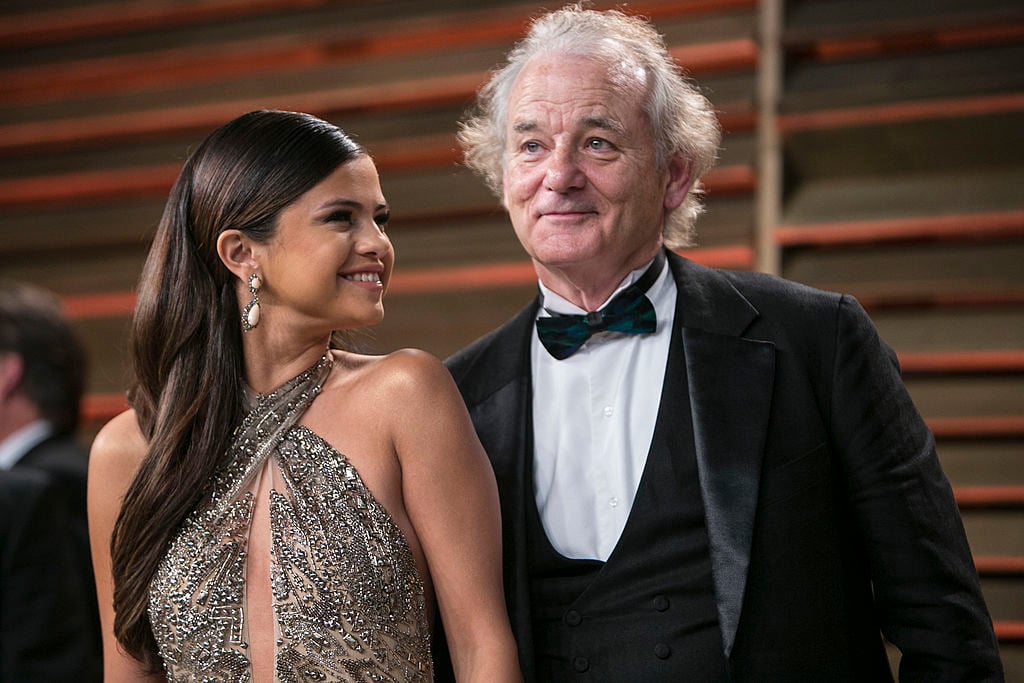 During Murray's interview, his preconceived notions about Gomez were wrong.

"I learned that I like her," Murray said of his costar. "I learned that whatever preconception I had about someone that had 55 million, billion followers of something — maybe, I probably thought she was different than she turned out to be."
"I enjoyed her very much," he added. "I like her very much."
Bill Murray said he would've introduced Selena Gomez to his mother
Murray really likes his costar. So much so that'd he bring her home to meet his mother if she were still alive. "If my mother were alive I'd bring her home to her," he said, pretending to introduce Selena to his mom, "'Mother. I want you to meet Selena.'"
He continued to speak very highly of the 26-year-old.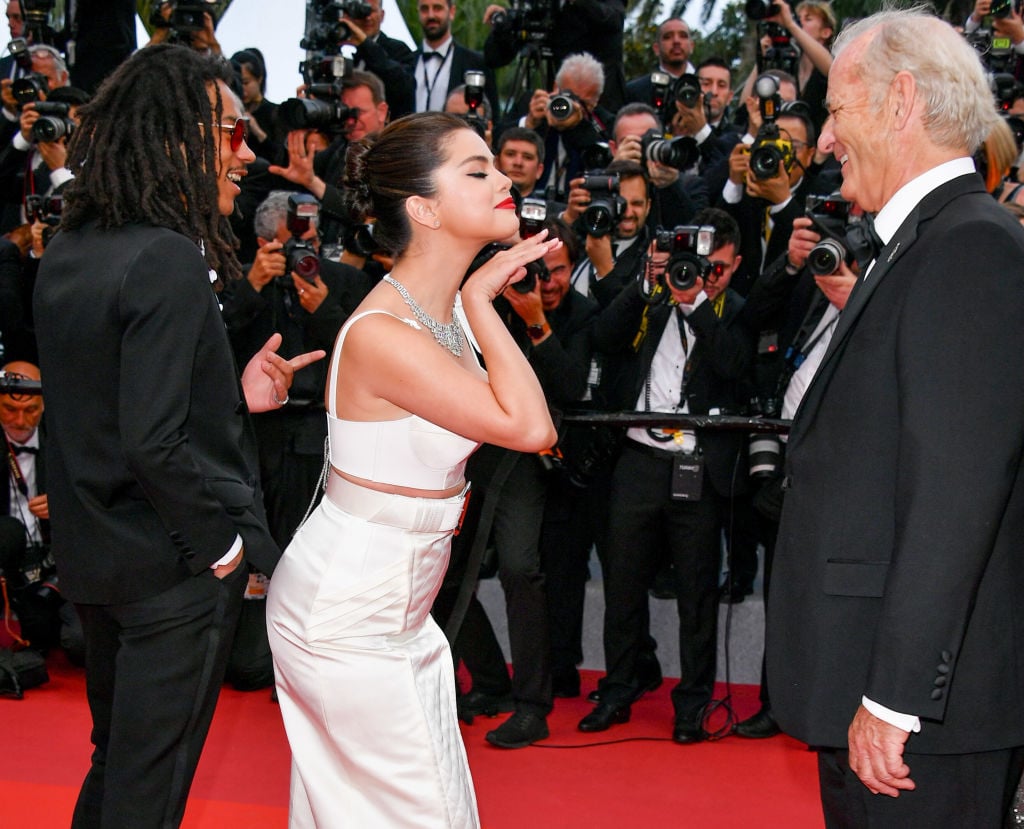 "I really like her," he added. "I mean, you still can't tell me who the hell Selena Gomez is — but Gomez I really like. She's unusually bright. She's kind and she's natural."
Selena Gomez and Bill Murray were friendly at Cannes Film Festival
At the world premiere of The Dead Don't Die at the Cannes Film Festival, Murray and Gomez made the internet erupt when they were seen laughing and smiling together on the red carpet with Murray whispering in Gomez's ear.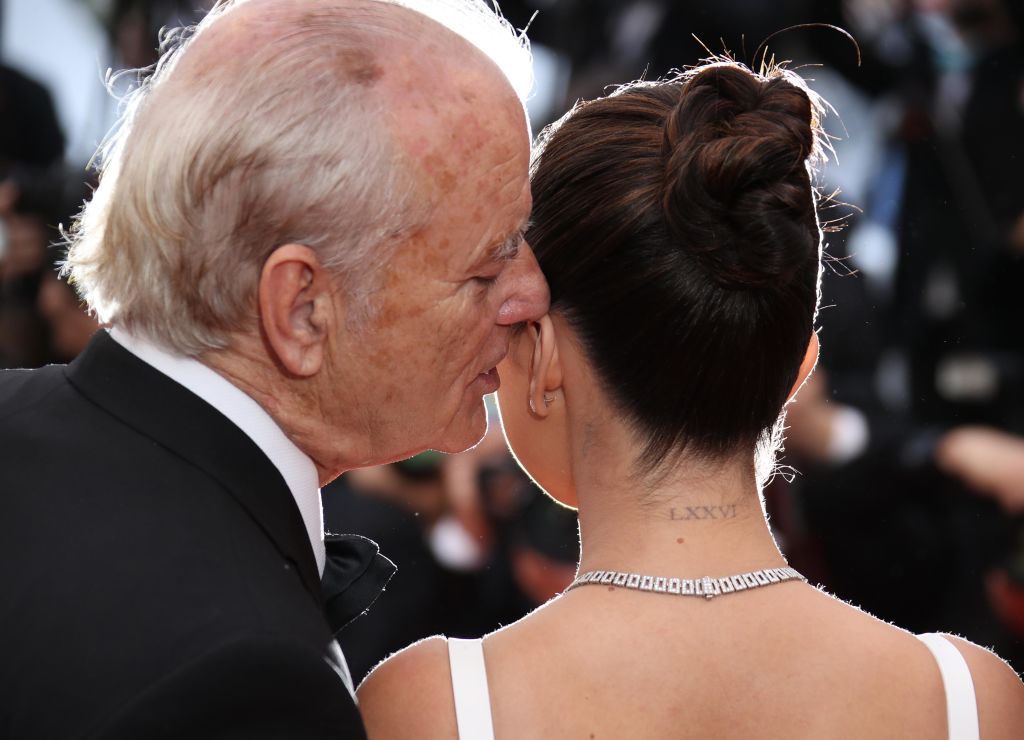 Vanity Fair asked Murray what he whispered to his costar. Laughing, Murray replied, "I don't remember what I said. I was trying to keep her at ease."
Bill Murray compared Selena Gomez to Miley Cyrus
Murray worked with another former Disney child star, Miley Cyrus, on A Very Murray Christmas, Sofia Coppola's Christmas special. Talking to People, Murray compared Gomez to another pop star.
"I'm always pleased to find some kind of pop icon who I really like," Murray told the publication.
"Like Miley Cyrus," he said. "I dig that chick."
The actor expressed how impressed he'd been that Cyrus and Gomez's "triumphed over [child stardom], and survived whatever kind of family situation they had, too, which can also be challenging."
He continued, saying, "They're really their own people. They have enormous followings, and they are sort of singing their own songs. Which is cool."
Murray's right, the young women do have incredible followings. Cyrus has 94.5 million Instagram followers while Gomez has 152 million followers of her own.
Murray clearly loves Gomez and the feeling is mutual. In an Instagram post, Gomez posted a slideshow of photos from the Cannes Film Festival.
"My first time in Cannes! I'm so honored to have been a part of this movie with Jim and the whole cast. By the way Bill Murray and I are getting married," Gomez wrote in the caption.
Clearly, Murray and Gomez admire each other and have developed a sweet friendship. We only wish it would've happened sooner because they're the celeb BFFs we didn't know we needed.