Bill Murray's Biggest Hit Isn't What You Think It Is
Bill Murray has proven he can do it all. Already a comedy icon, he shifted into more dramatic roles starting with 1998's Rushmore. But despite Murray's range, even his most ardent fans might be surprised at his most successful movies. Most of all, the release topping the list isn't even one most moviegoers would associate with the actor.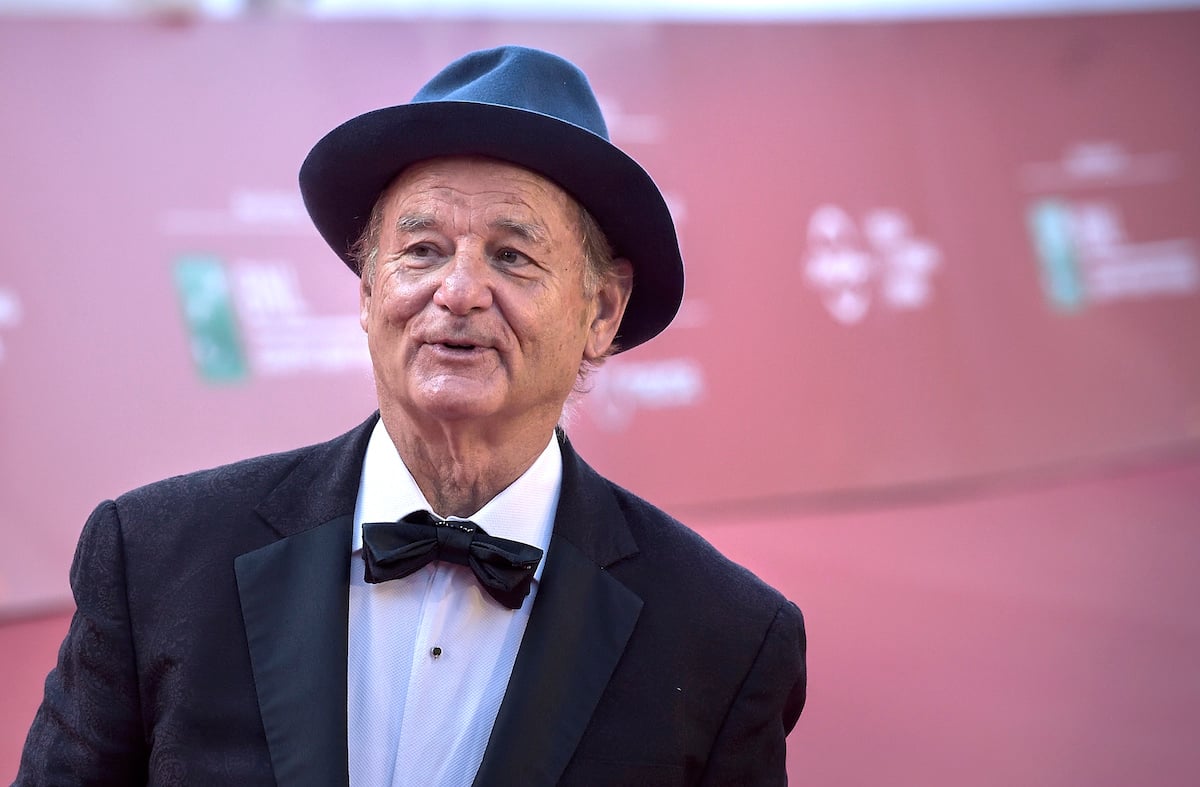 What is 'Groundhog Day' star Bill Murray's net worth?
Throughout his career, Murray has appeared in countless comedy classics. After his breakout appearances on Saturday Night Live, his 1980s were defined by hits such as Caddyshack, Ghostbusters, and Scrooged. Ghostbusters in particular had a profound effect on his on-screen persona. He'd later riff on a similar character type in hits like Groundhog Day.
All in all, Murray's net worth sits somewhere between $120 million and $140 million. Over the past couple of decades, he's focused more on more dramatic roles. Murray earned an Academy Award nomination for his role in Lost in Translation. And he's a frequent collaborator on just about every film directed by his Rushmore director Wes Anderson.
RELATED: Bill Murray Hated the Movie 'Groundhog Day' — Here's Why
What are the most popular Bill Murray movies?
However, only one of these aforementioned hits cracked his biggest box office success stories. According to The-Numbers.com, two Ghostbusters movies make it into Murray's top five. 2016's Ghostbusters — in which Murray has a cameo — is in the fifth slot. And the actor's small role in Space Jam as himself tops it with $250 million at the worldwide box office.
Next up is Murray's supporting role as Bosley in the 2000 Charlie's Angels film, with $259.7 million worldwide. And the original 1984 Ghostbusters is his second biggest hit, thanks to a $295.2 million haul. Yet, far and away, Murray's most successful film is 2016's live-action The Jungle Book with $953.6 million. While far from his most iconic role, Murray voices Baloo.
To be fair, Murray has often dabbled in voice work. And he is a perfect fit for the lazy, big-hearted bear from Disney's original animated classic. And the actor has experience playing unmotivated animals with a big appetite. After all, he voiced Garfield in two live-action/animated films in the 2000s.
RELATED: How Bill Murray's First Divorce Impacted His Work on 'Groundhog Day'
The actor will appear in 2021's 'Ghostbusters: Afterlife'
If all goes well, Murray could be adding another huge money-maker to his filmography soon. For the first time since 1989's Ghostbusters II, he's returning to play Dr. Peter Venkman on the big screen. 2021's Ghostbusters: Afterlife picks up the franchise from the two original films. And according to reports, nearly the original cast is returning in cameos this time around.
Of course, Murray, Dan Aykroyd, and company all returned for the 2016 reboot. But in that film, they appeared as all-new characters. This disregard for the original films is likely a big part of why passionate Ghostbusters fans were so disappointed by director Paul Feig's movie. With any luck, Jason Reitman — son of the original's director, Ivan Reitman — can do better.