Billboard Music Awards 2022: City Girls' JT Had a Wardrobe Malfunction
The 2022 Billboard Music Awards were filled with memorable moments from some of music's hottest stars, including City Girls rappers Yung Miami and JT. But when they took the stage to present the award for Top R&B Artist, some fans took to social media after noticing what appeared to be a wardrobe malfunction with JT's dress.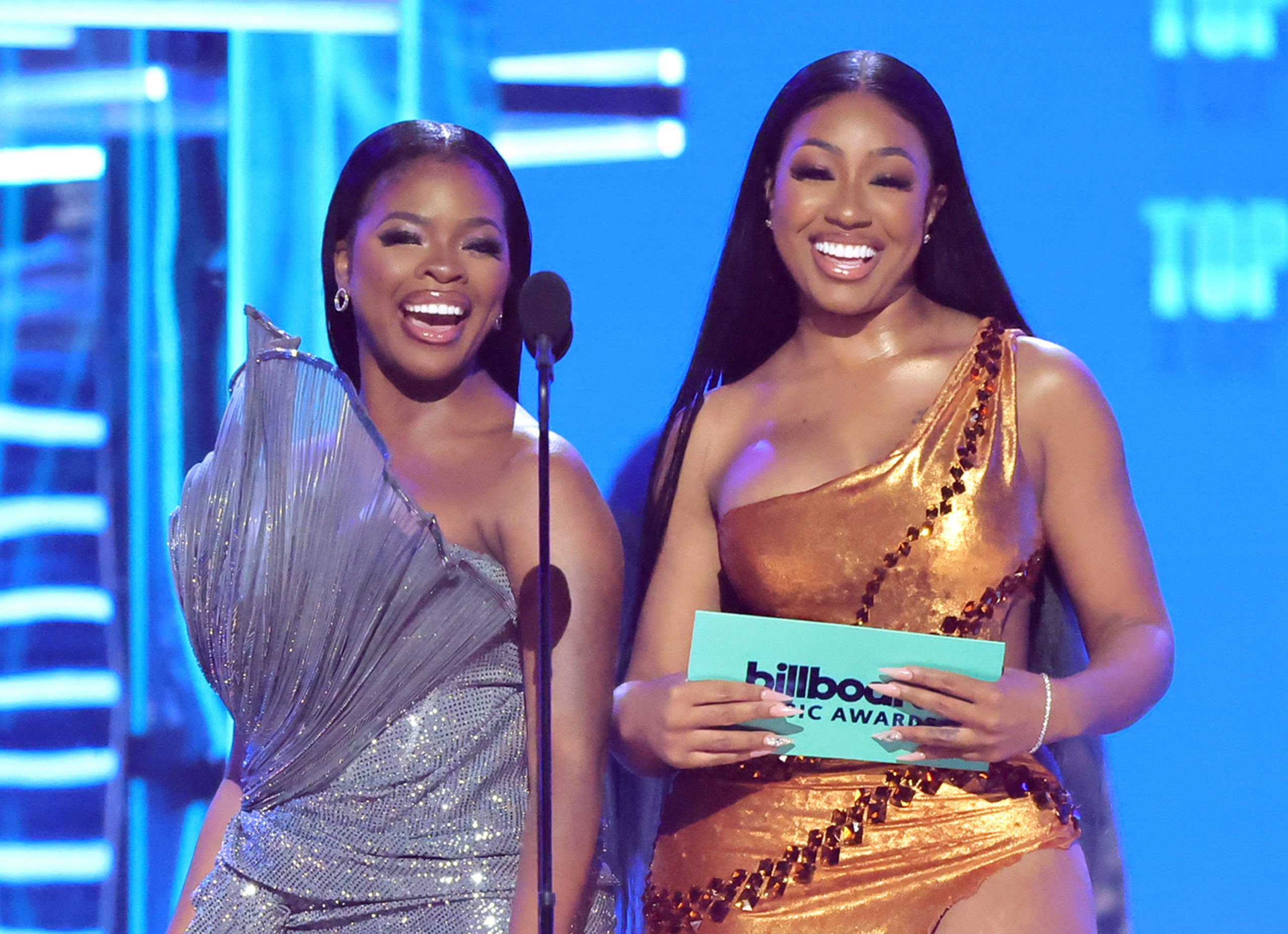 JT and Yung Miami presented at the 2022 Billboard Music Awards
The 29th annual Billboard Music Awards took place at the MGM Grand Garden Arena on May 15, 2022 in Las Vegas. Gen Z breakout star Olivia Rodrigo went home with the most awards of the night, with seven in total.
JT and Yung Miami of the City Girls appeared as presenters during the BBMA ceremony for the Top R&B Artist award. JT joked that they didn't have much time to speak because they were in Vegas and wanted to go out and party; as a result, she began to announce the winner without introducing all the nominees first. She also uttered curse words that were censored during the broadcast.
RELATED: Asian Doll and JT Feud Causes Megan Thee Stallion to Respond and Delete Tweets
JT had a wardrobe malfunction
In addition to her on-mic gaffe, JT's dress was positioned in a way that left her exposed in the front as she presented the Top R&B Artist award alongside Yung Miami. Some on social media took notice that it appeared she wasn't wearing underwear, with one tweet reading that her "p**** lips" were presenting the award.
The Top R&B Artist award ultimately went to Doja Cat, who collaborated with the City Girls on their 2020 single "P**** Talk."
JT spoke about the purported wardrobe malfunction in a since-deleted tweet, when a fan called out the incident. "I have on black panties," she said. "RELAX."
RELATED: Sasha Obama Trends on Twitter After Viral City Girls Video: 'MISS SASHA OBAMA A CITY GIRL'
The City Girls' career in 2022
The City Girls burst onto the scene in 2018 with their mixtape Period and debut album Girl Code. The Miami-bred emcees became known for songs like "Act Up" and their Cardi B collab "Twerk."
But in the summer of 2018, JT began to serve a nearly two-year sentence in prison for fraud charges. She was released in March 2020.
The City Girls dropped their sophomore album City on Lock in June 2020. The album contained popular songs like "Jobs" and the Doja Cat collab "P**** Talk."
The City Girls released the single "Twerkulator" in 2021; the song was certified gold with over 500,000 copies sold. In 2022, the duo will be embarking on a North American tour with Jack Harlow in support of Harlow's sophomore album Come Home the Kids Miss You.
RELATED: City Girls JT and Yung Miami Respond to Halle Berry's 'Twerkulator' Tweet