Billie Eilish Surprisingly Calls This The Best Decision of Her Life
Teen phenom Billie Eilish has been going from success to success without much time for taking a breath. From her mind-blowing success with her first "accidental" hit Ocean Eyes to her recent tour sold out umpteen times over, the Gen-Z star is definitely this year's It Girl.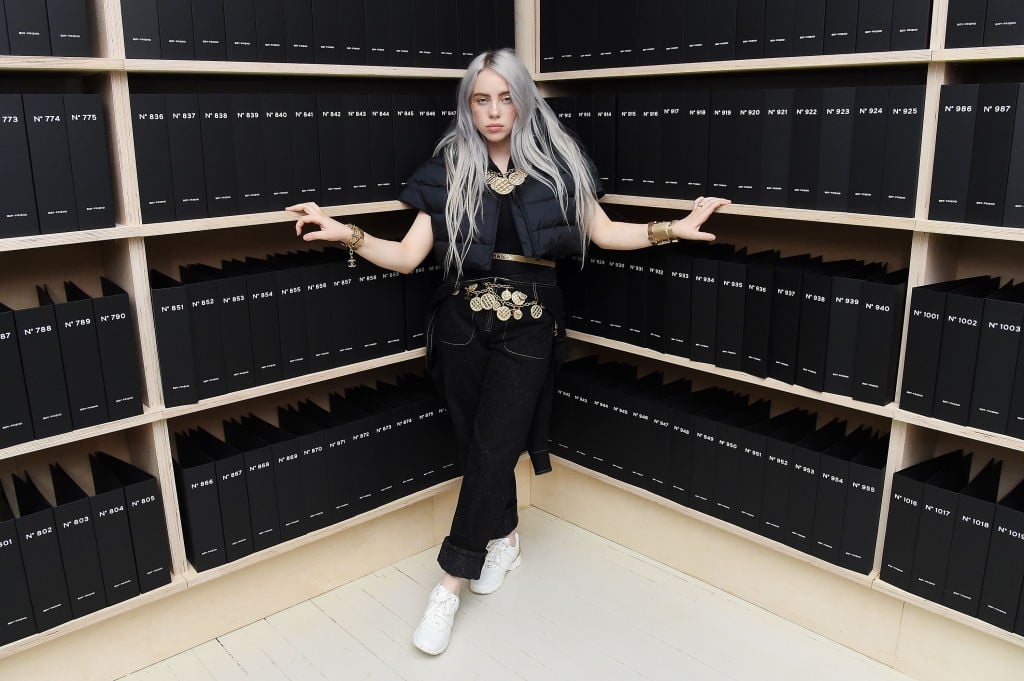 Her style, which is what probably makes her so attractive to her audience, is one of a symbolic shoulder shrug. The fact that she writes and records her music in her home studio bedroom is impressive in that there's no "professionals" involved. She's purely herself, with no interest in pomp or circumstance. Recently she opened up about a decision that's the best one she's ever made. Find out what that is, plus what makes the singer the confident decision-maker she is.
Eilish is a home-schooled kid
Eilish and her brother Finneas were home-schooled with no actual curriculum. Their parents allowed them to discover anything that interested them. One day, it could be science programs at a local college and another day, museums. Their father, Patrick, told Rolling Stone earlier this year more about it.
"Our whole stance was, general knowledge is all. You need to know why the sky is blue, but you don't need to memorize a bunch of esoterica you'll never use."
He recollected a time when his daughter was given a plaque by record executives from her recording label. Her response according to dad? "What am I gonna do with a f—ing plaque?"
Eilish has been very open about her depression
Eilish has recently shared about the depression that she feels has been holding her down for so long.
"Two years ago, I felt like nothing mattered; every single thing was pointless, she told Elle last month. Not just in my life, but everything in the whole world. I was fully clinically depressed. It's insane to look back and not be anymore."
The instant fame and inability to go anywhere without being recognized has been difficult as well. "When I go to the airport," she says. "I wish I could turn it off then. When I'm in the plane and two girls come and tap me on the f—ing face and take a picture of me while I'm trying to sleep. Don't get me wrong—I love every person that gives any f—s about me. But there are lines. People forget what respect is."
Eilish's best decision of her life
Eilish says when she made the choice to quit Twitter, it was "the best decision of [her] life."
Some of her followers on the social media platform accused her of faking her depression for the sake of her image. "It hurt me to see that," she continued in her conversation with Elle. "I was a 16-year-old girl who was really unstable. I'm in the happiest place of my life, and I didn't think that I would even make it to this age."
"I was in Europe, in one of the worst headspaces I've been in. That's when I realized, 'You know what? Bye!' There are so many things I can't stop, but I can delete Twitter. I have too much love for myself—I don't need to see all these opinions. Shoo!"
She encourages anyone experiencing depression to not give up.
"I haven't been happy for years. I didn't think I would be happy again. And here I am—I've gotten to a point where I'm finally okay. It's not because I'm famous…All I can say now is, for anybody who isn't doing well, it will get better. Have hope. I did this shit with fame riding on my shoulders…The good me. And I love the eyes on me."