Billie Holiday and Louis McKay Got Married 1 Year After Being Arrested Together
By the time she died in 1959, jazz musician Billie Holiday had numerous hit records, appeared in many films, and performed a sold-out concert at Carnegie Hall. Shortly after she died, she entered the Rock and Roll Hall of Fame and earned four posthumous Grammy awards. Holiday was no stranger to the spotlight nor law enforcement. In fact, during her heyday, she was arrested several times. One of those run-ins with the police led to an unusual outcome: a Hollywood wedding with Louis McKay.
Billie Holiday and Louis McKay both had colorful careers and backstories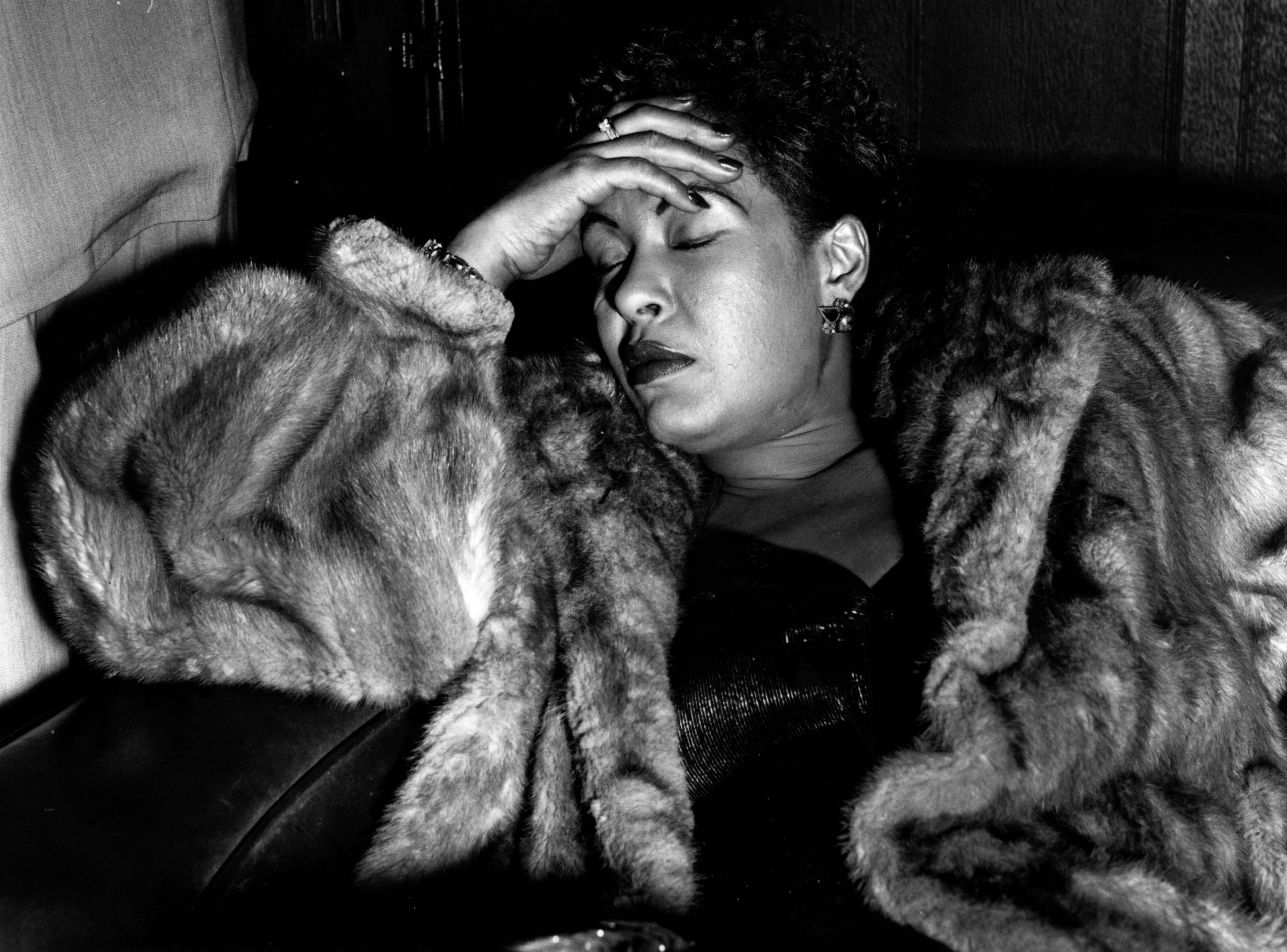 RELATED: Celebrities We've Tragically Lost to Drug and Alcohol Abuse
Born Eleanora Fagan in 1915, Holiday began her career singing jazz music in Harlem nightclubs. In her autobiography Lady Sings the Blues, Holiday explains that she first went by the stage name Billie Dove before taking on the name Billie Holiday.
She went on to produce 12 studio records, three live albums, and dozens of top singles, including hit songs like "What a Little Moonlight Can Do" and "God Bless the Child." The latter song won the Grammy Hall of Fame Award in 1976 and became one of the Songs of the Century by the National Endowment for the Arts, reports the Estate of Billie Holiday.
Louis McKay was not a Grammy award-winning musician like Holiday, but he had his own reputation. According to NPR, McKay was a "wannabe gangster" and was "by most accounts…a louse." So how did the worlds collide between a jazz superstar and a gangster?
Holiday and McKay were once arrested together
RELATED: Jail Time? 6 Hollywood Actors With the Most Arrests
In the '40s, Holiday began running into legal troubles. In her autobiography, she describes her first arrest in 1947 for drug possession, saying it felt like the world was against her. It wouldn't be her last legal problem. For example, Reuters reports that she was arrested again just two years later for possession of opium (she was later acquitted of the charge).
During the mid-'50s, as Holiday toured Europe and worked on her autobiography, the singer started a relationship with McKay. She "seemed happier than she had been in years" because of her new lover, explains UDiscoverMusic. In 1956, the two were arrested together for possessing narcotics, reports Biography.com.
After their arrests, Holiday and McKay got married
RELATED: Famously Bankrupt: Celebrities Who Died Broke
After their arrests, Biography.com says the two "married in Mexico the following year." Unfortunately, similar to Holiday's other relationships, McKay and Holiday's bond quickly soured. Some think he used her to build his success and wealth. "Like many other men in her life, McKay used Holiday's name and money to advance himself," explains Biography.com.
According to Canadian journalist Robert Fulford, a secretly taped conversation of McKay indicates that he might have been abusive to her. "He threatened to beat her up," notes Fulford, because she'd done something that he didn't like.
Holiday married several times, but McKay was her last husband. When she passed away, the two were still married but estranged. According to NPR, McKay had sole decision-making over her estate and burial. He had her placed next to her mother, and today the mother-and-daughter rest in peace at Saint Raymond's Cemetery in the Bronx.