Billionaire Richard Branson on His Partner Joan: 'I Have the Most Understanding Wife on Earth'
The Billionaire space race is on as the one-percent celebrity elitists continue to blast through glass ceilings. Virgin Galactic founder Sir Richard Branson recently completed his first successful space mission. Amazon head Jeff Bezos is next to take off on his privately funded Blue Origin flight. Tesla and SpaceX founder, Elon Musk, has not yet breached the earth's surface, but it wouldn't be surprising if he is already planning a trip.
While these mega-rich entrepreneurs race to the outer limits, one woman receives praise for unconditionally supporting her adventure-seeking husband. Married for 32 years, Branson describes Joan Templeman as "the most understanding wife on earth."
Sir Richard Branson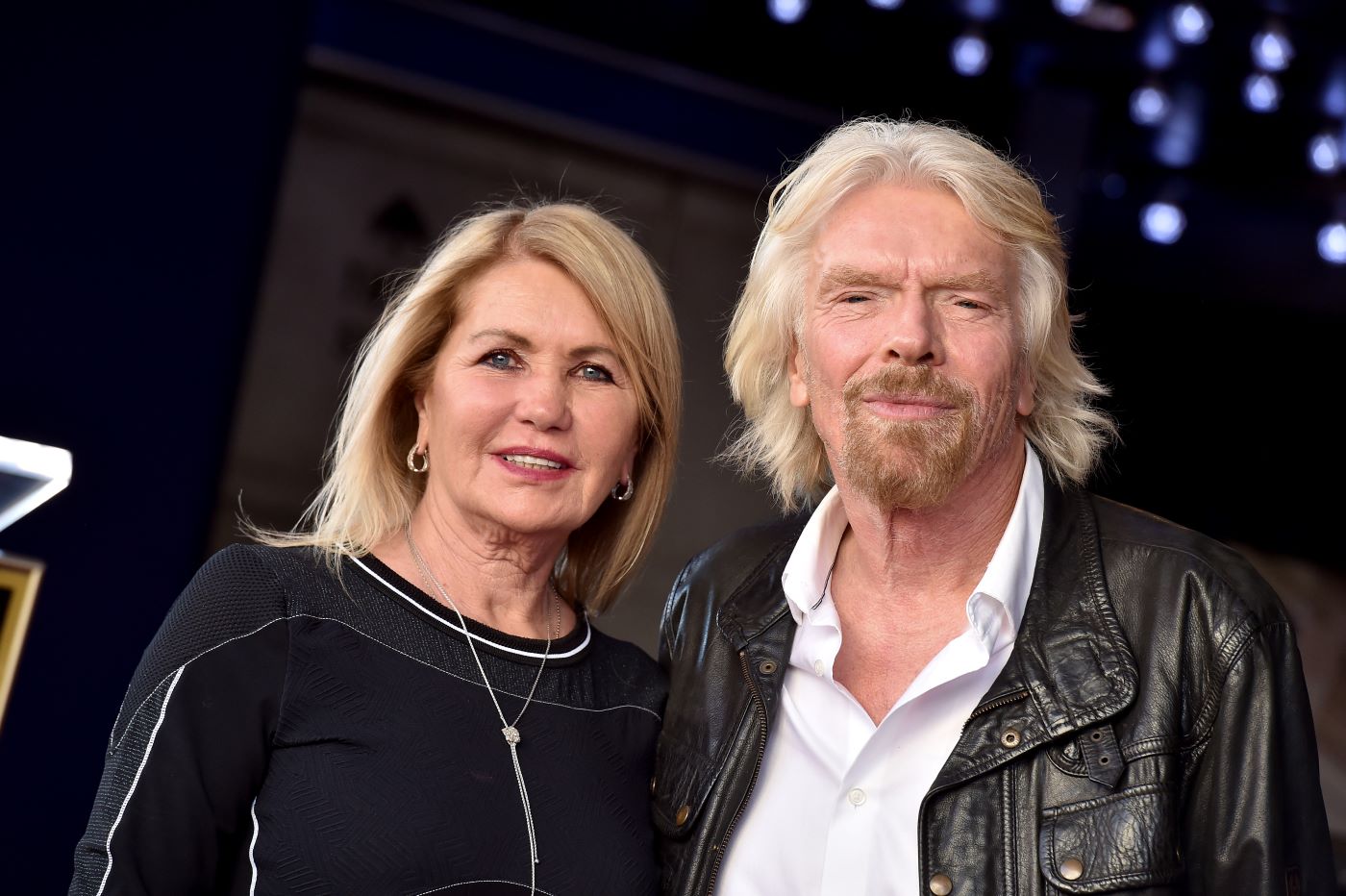 According to Celebrity Net Worth, Sir Richard Branson is "world-famous for his eccentric and daredevil personality." The British CEO of the Virgin Group has an estimated net worth of $6 billion. Born in 1950, Branson got his start in the music industry, founding Virgin Records.
The highly-respected philanthropist launched Virgin Galactic in 2004. He named its mothership the VMS Eve in honor of his mother, who died earlier this year at age 96 from coronavirus (COVID-19).
The Daily Mail reported the business tycoon spent £720 million and 17 years to get his spaceflight off the ground. Claiming to be "fit and healthy," the 71-year-old said, "[Space] is not the most risky adventure I've ever done because we've had 800 engineers working on it, whereas for our ballooning and boating adventures, we had only three or four, but it's definitely the most extreme, the most exciting."
'The most understanding wife on Earth'
The Bransons met at Virgin Record Studios in 1976 and have been together ever since. They married in 1989 at their private 74-acre Necker Island in the British Virgin Islands.
Last year, the billionaire posted a love letter to his adoring wife on his blog, saying, "I experienced love at first sight upon meeting a blond-haired, down-to-earth, Scottish beauty named Joan." He continued, "I generally make up my mind about someone within 30 seconds of meeting them, and Joan won my heart instantly. She was unlike any other woman I had ever met."
Distractify explained that Joan was "a bit nervous" about her husband's spaceflight "but understanding of his goals." Branson said, "As a family, we love to say 'yes,' but my wife is the sort of person who would be terrified on a Virgin Atlantic airplane." He also jokingly commented that his wife "wouldn't be going to his funeral if something happened to him," but that she was "the most understanding wife on Earth."
Branson is a devoted father
According to Business Insider, Branson reportedly carried photographs of his parents, children, and five grandchildren with him on the historical spaceflight. Even a small photo of late-night host Stephen Colbert managed to hitch a ride as the space plane cruised 55 miles above Earth.
Branson is the father of three children, one who died in childbirth. The couple's eldest daughter, Holly, was born in 1981, and their son, Sam, in 1985.
Holly has been an integral part of the Virgin Management Leadership team since 2008. Identifying male as a child, she is now married to Freddie Andrews. They share three children. Several years ago, she co-authored a book titled WEconomy, which Inc. said will "inspire the next generation of social entrepreneurs."
Sam is the co-founder of Sundog Pictures, which according to Virgin has a "specific ambition to deliver challenging, entertaining and informative content, to tell stories that matter and bring new audiences to important topics."
With his father's sense of adventure, Sam wanted to bring awareness to climate change. He embarked on a three-month 1,400-mile dogsled expedition to the Arctic. Branson is also an active philanthropist and the founder of Big Change, a charity that focuses on helping kids in the United Kingdom. In 2013, he married model Isabella Calthorpe and the couple share two children.
RELATED: Do You Think Like a Billionaire? Here's How to Tell.