What is 'Billions' Star Maggie Siff's Net Worth?
Maggie Siff is an American actor born in the Bronx borough, New York City. The 47-year-old actor is known for her acting prowess, earning her great respect in the film industry. She came into the limelight after her remarkable role in the Sons of Anarchy.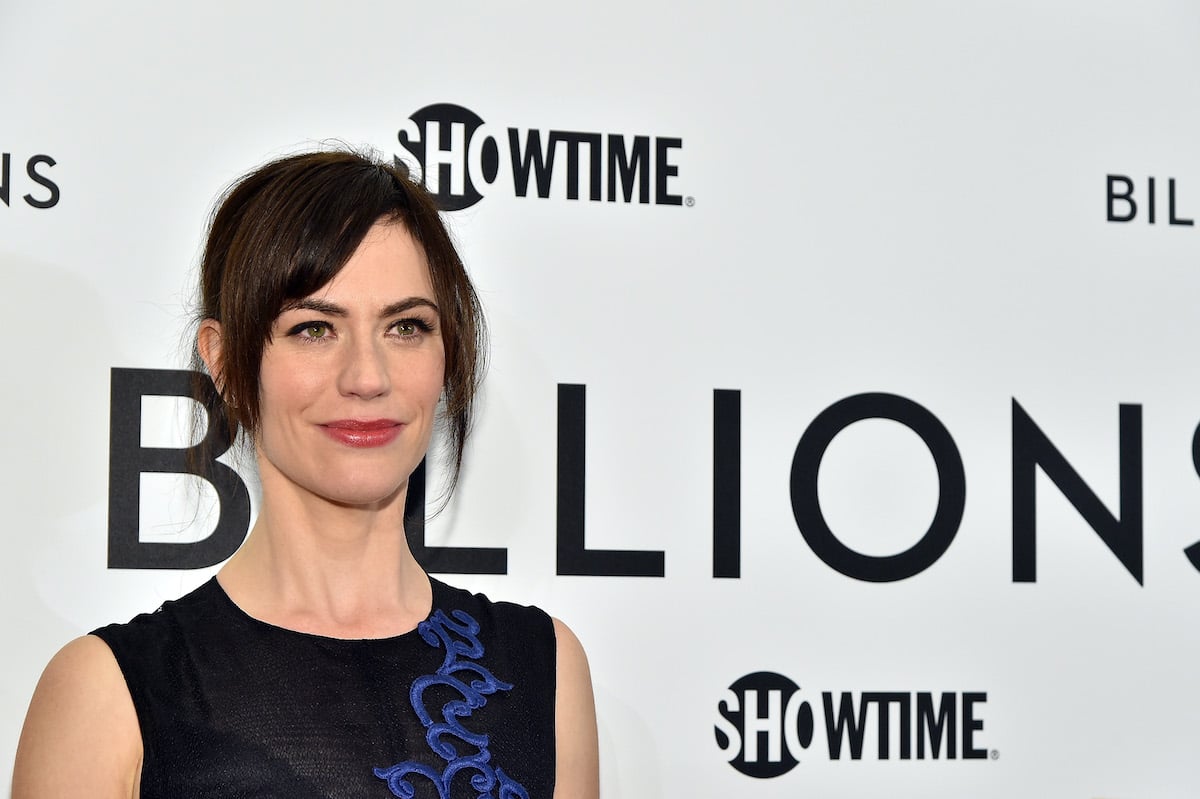 Siff attributes her success to her brains, beauty, and incredible talent, which is evident in every film she appears in. With all her success, many have wondered how much she is worth.
What is Maggie Siff's net worth?
Siff's estimated net worth is $8 million, according to Celebrity Net Worth. The Billions star has earned every penny through hard work and dedication. For every TV show she stars in, Siff makes an estimated $500,000 and about $722,000 for every movie.
She began earning long before she appeared on TV. In 1998, while working for Lantern Theatre Company, Siff won a Barrymore Award for Excellence in Theatre for her role in Henrik Ibsen's Ghosts. Her career has since then been on an upward trajectory.
Maggie Siff's acting career
After graduating from the New York School of Arts, Siff worked temporarily at a hedge fund. After that, she worked extensively in theater before landing an Alcoholics Anonymous speaker role in season 2 of Rescue Me. Later, she worked on both the original and special victim's unit of Law & Order and Grey's Anatomy.
In 2007, she landed a role as Rachel Menken Katz on Mad Men, which earned her a Screen Actor's Guild Award nomination. In 2008, Siff was nominated twice for the critics' Choice Television Award for Best Supporting Actress as Dr. Tara Knowles in Sons of Anarchy.
In 2009, she appeared in Funny People and Leaves of Grass as Rabbi Renannah Zimmerman and Sam Bennet in Concussion (2013), according to IMDb. In 2016, she landed a role in the Showtime series Billions. Along with her colleagues, Siff was nominated for a Screen Actors Guild Award for Outstanding Performance by an Ensemble in a Drama Show.
Although most actors settle for gorgeous girl characters, Siff has proven time and time again that she is more than just a pretty face. Her acting prowess in Billions is worthy of an Emmy award.
She has also starred in one of the episodes of the series A Gifted Man as Lily. Although she hasn't won many awards, Siff has played roles that feature heavy power dynamics that will glue you to your TV from start to finish.
What we know about Maggie Siff's background and personal life
Siff's father is of Russian-Jewish descent, while her mother is Irish-Swedish. She identifies as Jewish because she was raised by her father's side of the family. The Billions star attended Bronx High School, then later went to Bryn Mawr College, where she graduated in 1996 with a major in English.
She also attended New York University's prestigious Tisch School of the Arts, completing an MFA in acting. She was artistic right from the beginning. In kindergarten, she would use glove dolls to amuse her teachers and friends in school.
While building her acting career, Siff was happily dating Paul Ratliff, a psychotherapist whom she later married in 2012. Her husband holds a counseling psychology degree from Pacifica Graduate Institute in California.
In 2013, Siff revealed news of her pregnancy to US Weekly and in April of the following year, they welcomed their daughter, Lucy. 
Siff is indeed an inspiration to many, thanks to her successful acting career and a great husband who has supported her all along.