Billy Porter Completely Stole the 2019 Tony Awards With His Broadway Karaoke
He's the star of FX's 'Pose,' but he was also the unexpected star of the 2019 Tony Awards, performing a song from 'Gypsy' during the commercial break of the ceremony.
This actor is known for his role in Pose as the MC and "elder" named Pray Tell. However, Billy Porter is also a Broadway star who put on a mini-performance during the 2019 Tony Awards ceremony. 
Here's what we know about Porter's spontaneous moment that completely stole the show.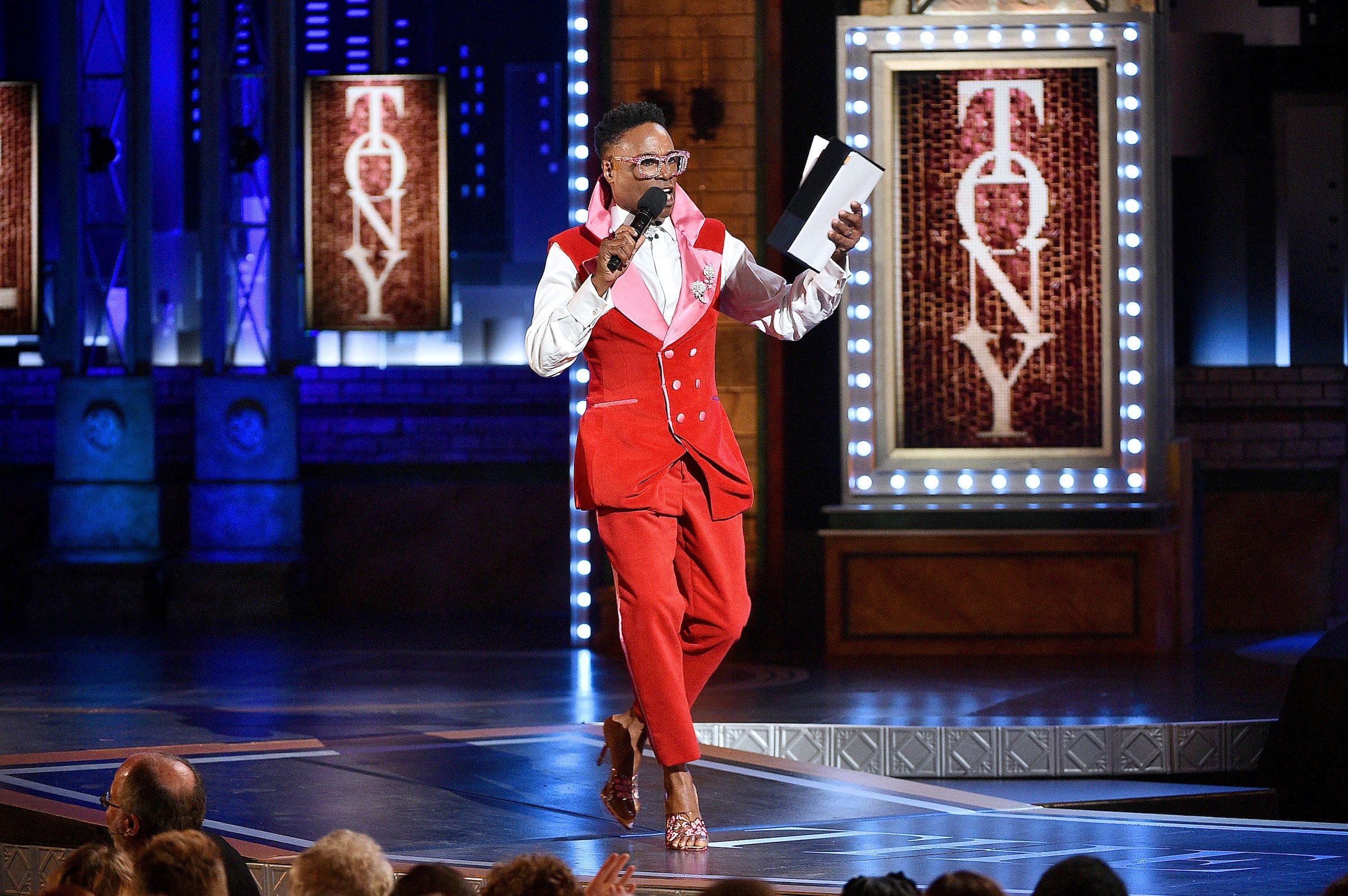 Billy Porter portrays Pray Tell on the FX drama series, 'Pose'
For several seasons of FX's drama series, Porter portrayed the MC and House of Evangelista member: Pray Tell. This character, diagnosed with HIV, brought positivity wherever he went (unless he was talking to Candy).
Outside of this drama series, Porter earned a Tony Award for his role in the Broadway musical Kinky Boots. He attended the 2019 Emmy Awards, showcasing his karaoke skills during one commercial break.
Billy Porter performed some Broadway karaoke during the 2019 Tony Awards
During a segment on The Late Late Show with James Corden, the host explained that some cameras weren't even rolling. As a result, they used some phone footage to capture the performance accurately. 
"The saddest thing about it was [it was] the commercial break so it wasn't on TV," Corden explained. This actor performed 'Everything's Coming Up Roses' from the Broadway classic Gypsy, complete with ad-libs and an accidental key change. 
Although it started by his seat, the singer made his way up to the stage. This actor got a standing ovation from the audience and a hug from Corden for his impromptu performance.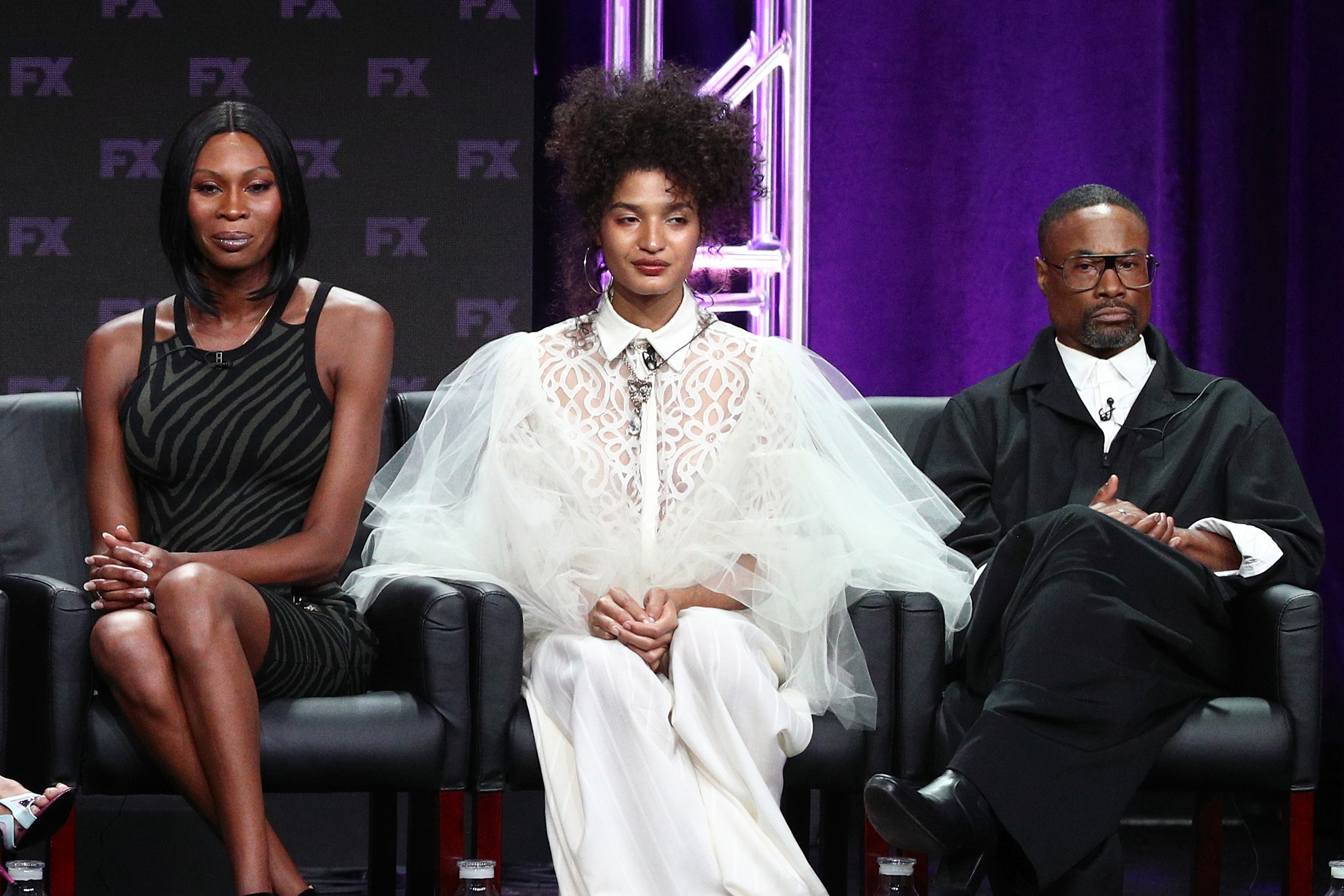 Billy Porter became the first cast member from FX's original series, 'Pose,' to earn an Emmy Award
Although he did not earn a Tony Award the night of his Broadway karaoke performance, Porter did earn recognition at the 2019 Emmy Awards. The actor earned the Emmy Award for Outstanding Lead Actor in a Drama Series for his role as Pray Tell in Pose.
"As a Black gay man whose queerness was considered my liability for the first 25 years-plus of my career, it's been breathtaking to watch that flip," Porter said during an interview with Deadline. "To watch what was considered my liability for so long become the thing that everyone is responding to."
"My white counterparts work all the time whether than win awards or not," he continued. "My life actually does change. My life did change from winning an award."
This drama made history with the largest cast of transgender actors in a series ever. It also opened up a conversation about HIV/AIDS and New York City's underground ballroom culture. 
After releasing several episodes on the television network, FX announced their third and final season of Pose would premiere in May 2021. FX's original series, Pose, is available for streaming on Netflix.