Billy Porter Was Almost Cast as Emmett in 'Queer as Folk' – and Why Scott Lowell Resented 'The L Word'
Billy Porter almost played Emmett Honeycutt in 'Queer as Folk' and Peter Paige recalled the moment when he talked to Porter about the role during the series' premiere.
Actor Billy Porter almost took on the role of Emmett Honeycutt on Showtime's Queer as Folk, Peter Paige recently shared.
Paige also shared a memory he had with Porter during the Queer as Folk premiere, which stays with him to this day. Paige and actor Scott Lowell also reflected on how even though Queer as Folk was a groundbreaking series, another Showtime series The L Word ended up with a higher profile, which was frustrating for Lowell.
Billy Porter almost played Emmett on 'Queer as Folk'
Paige said he was originally up against two Black actors for the role of Emmett. "By the way, Billy is a class f****** act," Paige recalled on the Hot Takes and Deep Dives with Jess Rothschild podcast. "Billy is such a classy guy. I've been rooting for Billy his entire career because of this experience. He tests against me, doesn't get the job. I would no more have gone to the premiere of a show that I was the other choice for than the Man in the Moon. Like, I couldn't have handled it."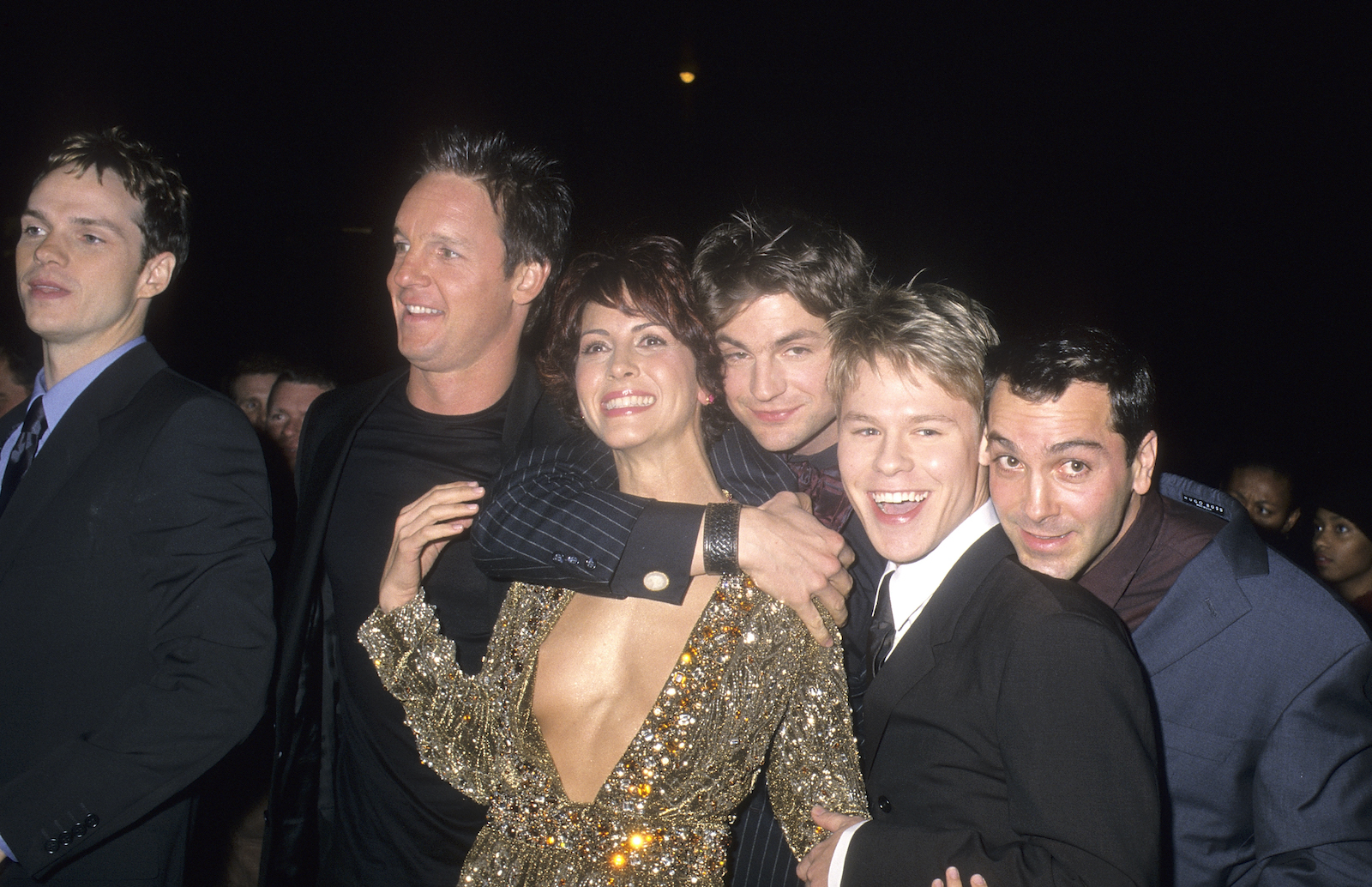 "He came to the premiere, he hunted me down at the reception and said, 'Now I know why I didn't get the job. I'm not kidding,'" Paige continued. "I said, 'Come on Billy.' He said, 'I could not do what you did with that role.'"
'The L Word' had a bigger profile on Showtime than 'Queer as Folk'
But then here came The L Word on the same network – what was Paige and Lowell's reaction? "I was thrilled that they were going to get the kind of place," Paige said. "And you know, I'd watch Michelle and Thea really struggle with being kind of sidelines during our show. And, you know, really only getting to carry stories around giving birth and how they related to Brian."
While Lowell was also glad to see another show representing the LGBTQ+ community, he admitted to being slightly resentful too, and explained why.
"I was glad to see that we in some ways were birthing something else and that this was, you know, felt like I was going to be a part of the movement," Lowell said. "My sister is gay also. So I was really thrilled for her to have that show for herself."
He added, "I will admit to being resentful at the way it was allowed into the zeitgeist in the way that we were not. And that expanded their audience in a way that Showtime was maybe a little more interested with it was a lot easier for the media to write articles about and sell to the general public then than gay men."
'The L Word' had the 'Sex and the City' advantage?
Host Jess Rothschild pointed out that The L Word's tagline almost mirrored HBO's hit series Sex and the City. "I think it was easier for the media to draw an exact parallel to Sex and the City," she recalled. "The initial tagline for The L word was same sex, different city."
At the same time, Queer as Folk got a reboot in 2020 and 2021. "There's more to that story than that," Paige said. "It's not just that, it's that Showtime owned The L Word outright? Showtime never owned Queer as Folk outright. Because Queer as Folk started in the UK. The chain of title on Queer as Folk is an incredibly complicated thing."