'BIP': Could Demi Burnett and Derek Peth Give Romance Another Go?
Season 6 of Bachelor in Paradise showcased couples who fell in love and fell apart. While Demi Burnett got engaged to Kristian Haggerty on the show, she was involved with Derek Peth first. The two had a great connection when it all began, but once Haggerty reentered the picture, Burnett parted ways with Peth, and he didn't succeed in finding love in Paradise.
Burnett and Haggerty broke off their engagement, and Burnett also recently dumped her boyfriend, Slater Davis. Is there any chance Peth and Burnett could give romance another shot? Here's what we think.
Demi Burnett and Derek Peth had a great connection on 'Bachelor in Paradise'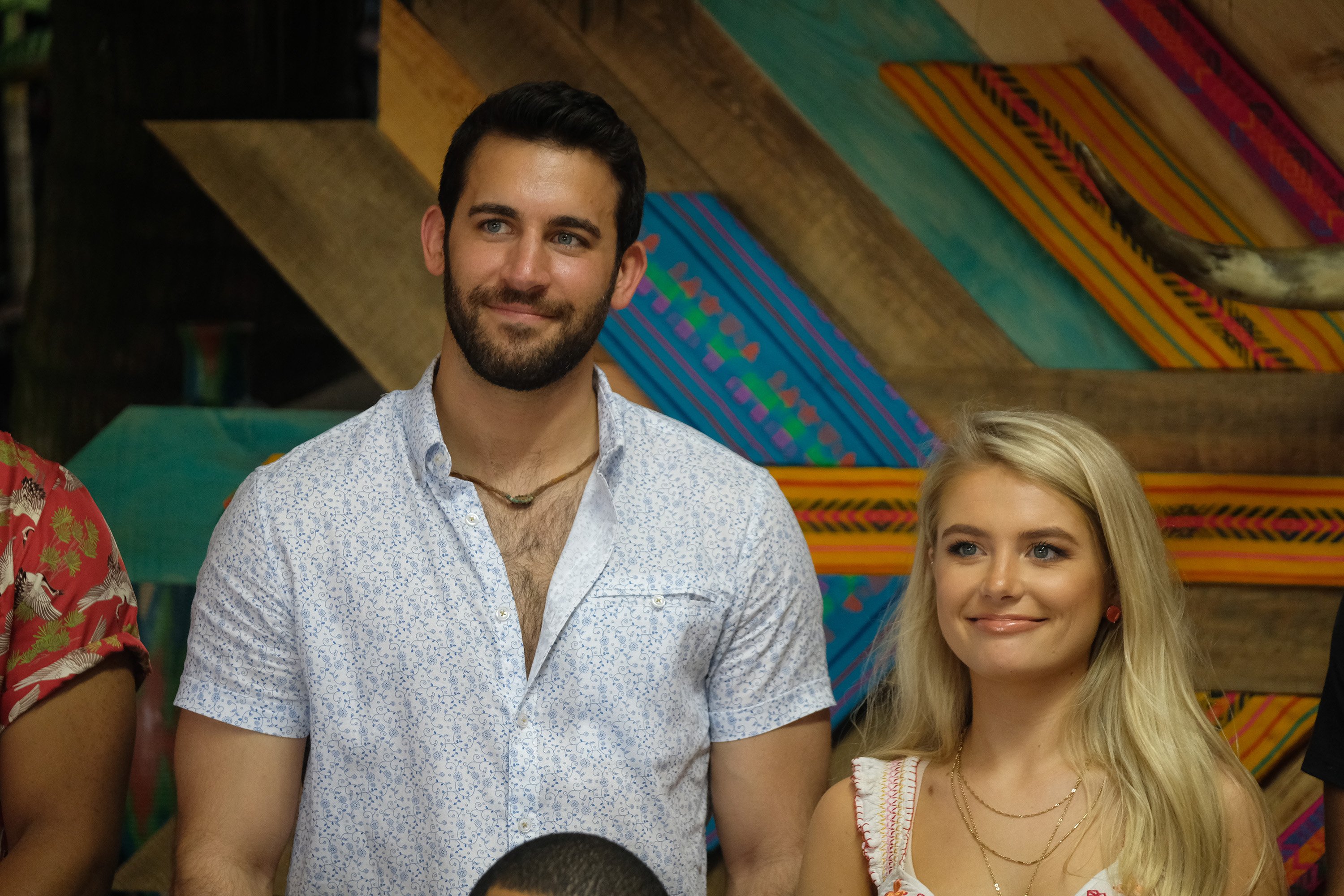 RELATED: 'BIP': Everyone's Freaking Out After Derek Peth Called Demi Burnett Flawless on Instagram
Burnett and Peth hit it off as soon as they met up in Paradise, and they had an easy-going, low-key relationship for weeks. While Peth seemed all-in with Burnett, Burnett couldn't stop thinking about Haggerty whom she met while back at home. And she was quite transparent with her feelings while talking to Peth.
"I'm so confused," Burnett explained. "I have this girl that I can't stop thinking about and then I have you, an amazing guy, in front of me that has blown my mind with how great of a person you are. And I'm trying to figure it out, but right now I'm just really torn."
BIP fans know Haggerty ended up joining the cast, and she and Burnett chose to further their relationship from there. While Peth was hurt by Burnett's choice, he respectfully backed away and noted he wanted her to make the right decision for herself.
Burnett recently broke up with her boyfriend, Slater Davis
Not only did Haggerty and Burnett not work out, but Burnett also couldn't make things work with Davis. She and Davis confirmed their relationship back in February 2020, and the two seemed absolutely smitten with each other. Burnett even took to her podcast to tell Nick Viall that she thought Davis could be "the one" after only three months of dating.
Unfortunately, their whirlwind romance came to an abrupt end. "I recently broke up with my boyfriend," Burnett said on her Big Demi Energy podcast at the end of June. "I love him, I'm crazy about him. He's wonderful and it's just been really hard."
As for why the two split, it seems quarantining together may have had something to do with it. "Being with someone who you just met and basically spending every day together. Both of us going stir crazy, and not being ourselves, not doing our normal routines. I think it really gets to people," she said. "It's toxic on every level whenever you get to that point where you're questioning everything each other's doing."
Could Peth and Burnett get back together?
So, now that Burnett is single again, could Peth reach out and hope for a reconnect? While some Bachelor Nation fans may love it, we doubt that'll happen. Peth is reportedly dating model Saffron Vadher as of March 2020, according to Us Weekly.
The publication notes Vadher and Peth have been posting TikTok videos together since March, and they've also been quarantining together. "Would you rather kiss me for $100 or kiss the prettiest girl in the world for $700?" Vadher suggestively asked Peth in one video posted in May
To that, Peth replied, "Kiss you for $800."
Peth is posting plenty of photos of him and Vadher to his Instagram as well. On June 20, he added a photo of the two of them during their visit to Iowa. And three days prior to that, he added another photo of him with Vadher with the simple caption, "Happy."
We're glad Peth found a partner to make him smile through these tough times. As for him and Burnett, we expect they'll maintain their friendship and be nothing more than that in the future.
Check out Showbiz Cheat Sheet on Facebook!