'BIP': Dean Unglert Said He and Caelynn Miller-Keyes Are Considering Buying a Home Together
We've been keeping up with Dean Unglert and Caelynn Miller-Keyes since the end of Bachelor in Paradise in 2019. The couple's still going strong despite a few mishaps in the beginning. And now, marriage rumors are swirling as Miller-Keyes and Unglert get closer than ever.
Prior to Unglert and Miller-Keyes meeting, Unglert lived in a van. And it looks like he may be ready to give up full-time van life and purchase property. Here's what he said.
Dean Unglert and Caelynn Miller-Keyes are closer than ever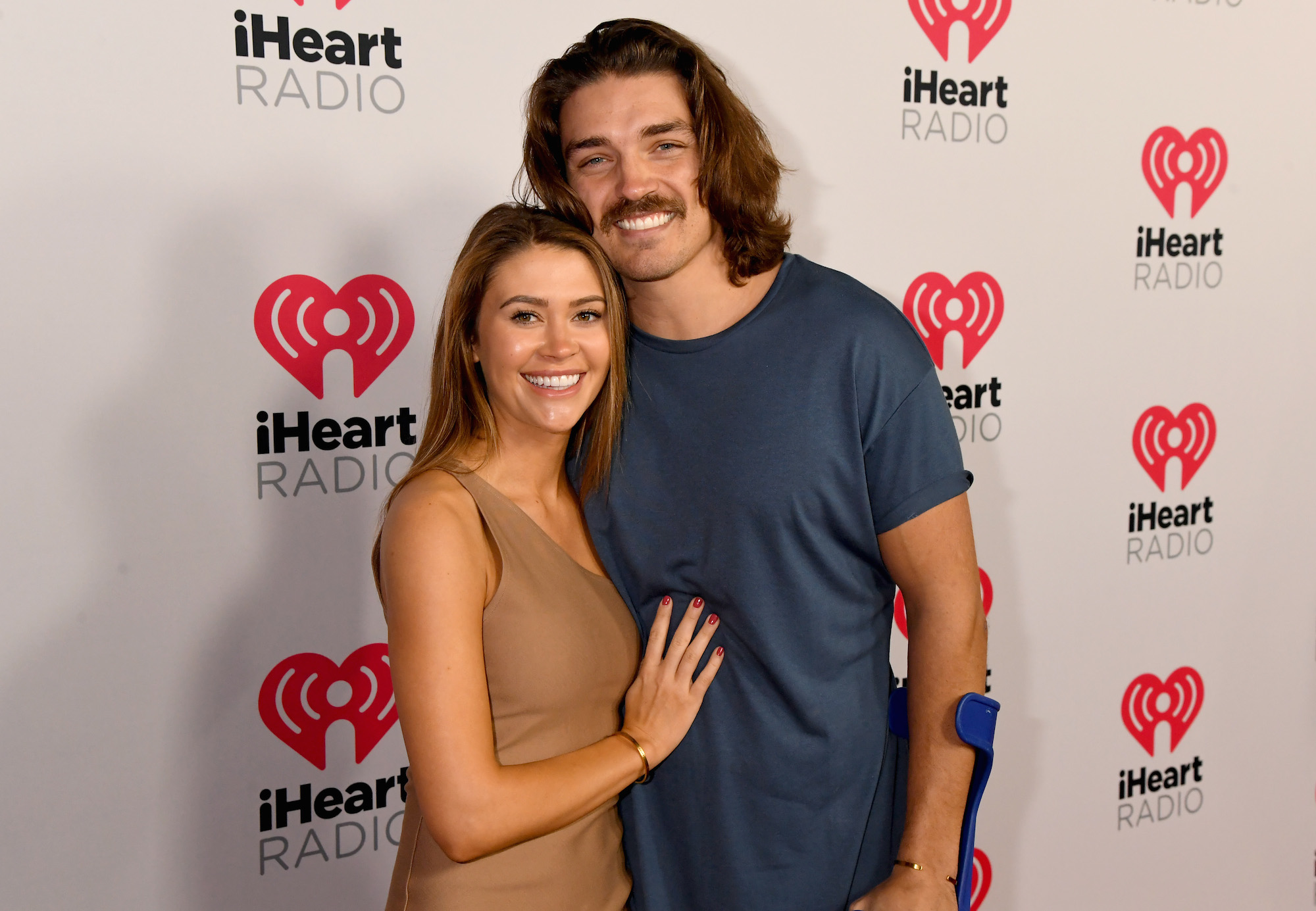 While Unglert and Miller-Keyes seemed like an unlikely couple when first meeting on BIP, they've proven to be one of the strongest, most unproblematic couples the franchise has ever seen. The two post photos of their travels and videos of their life together. And they've even caused many to speculate that marriage is definitely in their immediate future.
While Unglert and Miller-Keyes have rings to symbolize their love and commitment to one another, it seems marriage isn't actually in the pipeline just yet. The couple discussed their relationship on The Bachelor: Greatest Seasons — Ever! and Unglert explained where they're at.
"In my opinion, I don't need the title of 'husband' to show the world I'm committed to one person," Unglert explained. "So the fact that I'm wearing the ring is showing just that. I'm committed to Caelynn and only Caelynn. And that's why I've worn it. … It's not a traditional marriage or engagement ring. But it's our little way of telling the world — or the people we're around — that we're committed to each other."
Unglert lived in a van full-time prior to meeting Miller-Keyes
Many fans thought Unglert and Miller-Keyes' different lifestyles might get in the way of their relationship. Miller-Keyes has a background in pageantry and seems to enjoy her Los Angeles apartment and lifestyle, and Unglert was living in a van he converted into a permanent home.
Unglert does seem to be spending a lot of time in Miller-Keyes' apartment, especially with the current pandemic and an injury he sustained from a skiing accident. And the topic of him moving in with Miller-Keyes came up in an October 2019 interview with HollywoodLife.
"But I don't think that we're going to take that step, or I don't think that I'm going to move out of the van for a long time," Unglert said. "I think I want to spend another 12 months or so in the van, and there's only room for one person in the van full time, and she obviously wants to stay in Los Angeles."
He then added that he and Miller-Keyes "consistently joke" about Unglert ditching the van and living in an apartment full-time. "Well … no … I'm probably going to stay in the van as long as I possibly can. So I don't know."
Unglert said he and Miller-Keyes talked about purchasing a home
So, now that it's 2020 and traveling is more difficult than ever, Unglert appears to be spending more time in Miller-Keyes' place. And on his podcast, Help! I Suck at Dating …, Unglert told a fellow van-home owner that he and Miller-Keyes are considering buying their own house.
"I don't see myself really renting a place again," Unglert said. "But I guess I've kind of been intrigued … Caelynn and I have been toying around with the idea of buying a place that we would split time between that and the van."
Even if Miller-Keyes and Unglert buy a home, Unglert's made it clear he still loves the van life. "But once you kind of experience not having to pay rent and the ability to move around freely as you want to, if you were to go back to renting an apartment somewhere on the East Coast or West Coast or wherever it is, you're kind of stuck in that spot," he added.
Will Unglert and Miller-Keyes really buy a house? We'll have to wait and see what they decide.
Check out Showbiz Cheat Sheet on Facebook!