'BIP': Why Some Fans Are Surprised Hannah Godwin and Dylan Barbour Are Still Together
Though the last season of Bachelor in Paradise ended with three engaged couples, Hannah Godwin and Dylan Barbour remain the only couple who are still engaged today. The pair had a bit of a rocky journey early on in the season as Godwin had interest in other men. However, once the model decided to be all-in on Barbour, they were pretty much inseparable.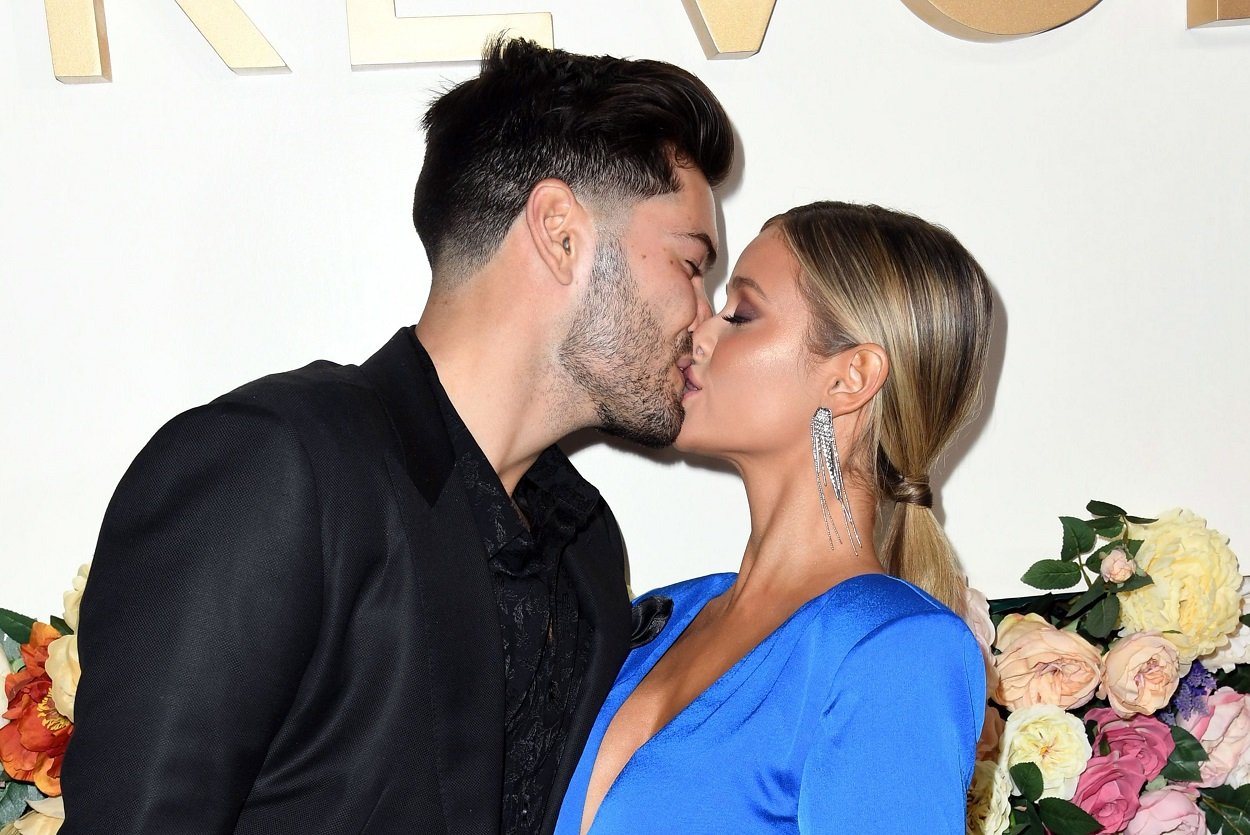 Today, the pair seem to be still thriving. Prior to the coronavirus (COVID-19) pandemic, they were splitting their time between Los Angeles and San Diego. However, once the pandemic hit, they began quarantining together. In fact, in November of 2020, Godwin announced that she and Barbour had purchased their very first home together in San Diego.
Dylan Barbour and Hannah Godwin recently bought a house together
Though it's still early on in the couple's relationship, they seem to be making things work. Fans are taking it as a good sign that the couple seems to still be happy together despite spending copious amounts of time quarantine inside together. But even though Barbour and Godwin seem to be happily engaged, some Bachelor in Paradise fans expressed that they were laboring under the misconception that the couple had called it quits.
But what caused some fans to think that the couple had split? Recently, Barbour made waves when he called out The Bachelor franchise for manipulating their contestants and failing to provide them with the proper support while the shows were airing and afterward. "Cancel ABC and The Bachelor," Barbour wrote in a since-deleted tweet. "Kinda wanna air out their dirty laundry. Mom got me riled up. Ask away."
Barbour recently went off on The Bachelor franchise on Twitter
Barbour continued on to answer questions that fans had about behind-the-scenes aspects of the show. He insinuated that while he and Godwin may have had a good run on the show, many people experience serious issues from their brush with fame. "They need you until they don't," the Bachelor in Paradise alum declared on Twitter. "Each person is a pawn in a larger scheme, and they do not have contestants' best interests in mind. Mental health is not a concern. Multiple people develop issues post-show and they do nothing to help. If anything, they fuel hate."
Because Barbour's claims were fairly intense for someone who was a part of the franchise, many people assumed that perhaps his relationship with Godwin hadn't worked out after all. In fact, people on social media began questioning if he was still with the Alabama native. However, the engaged couples quashed breakup rumors with couple photos on Instagram which were promoting a website.
Why some 'Bachelor in Paradise' fans were shocked the couple was still together
Upon seeing the photos, some fans expressed surprise, delight, and shock that Barbour and Godwin were still going strong. "Haha wow, you guys are still together!!!?" one person wrote on Instagram. "Omg this is great! Love the both of you on Bach in Paradise. What a dream couple."
"Phew, I thought Hannah dumped you and that's why you went HAM on The Bachelor," another person chimed in. Clearly, Barbour's statements about the franchise that made him pseudo famous left a lot of people confused. Perhaps that's part of the reason he's since deleted said statements and expressed regret for the way he delivered the messages.