'BIP': Hannah Godwin Reveals She's 'Scared of People Not Liking [Her]' and Other Vulnerable Admissions in 'Truth Challenge'
Hannah Godwin was first introduced to Bachelor Nation on Colton Underwood's season of The Bachelor. She also appeared on the most recent season of Bachelor in Paradise where she got together with her fiancé, Dylan Barbour. The two are currently isolating together in California.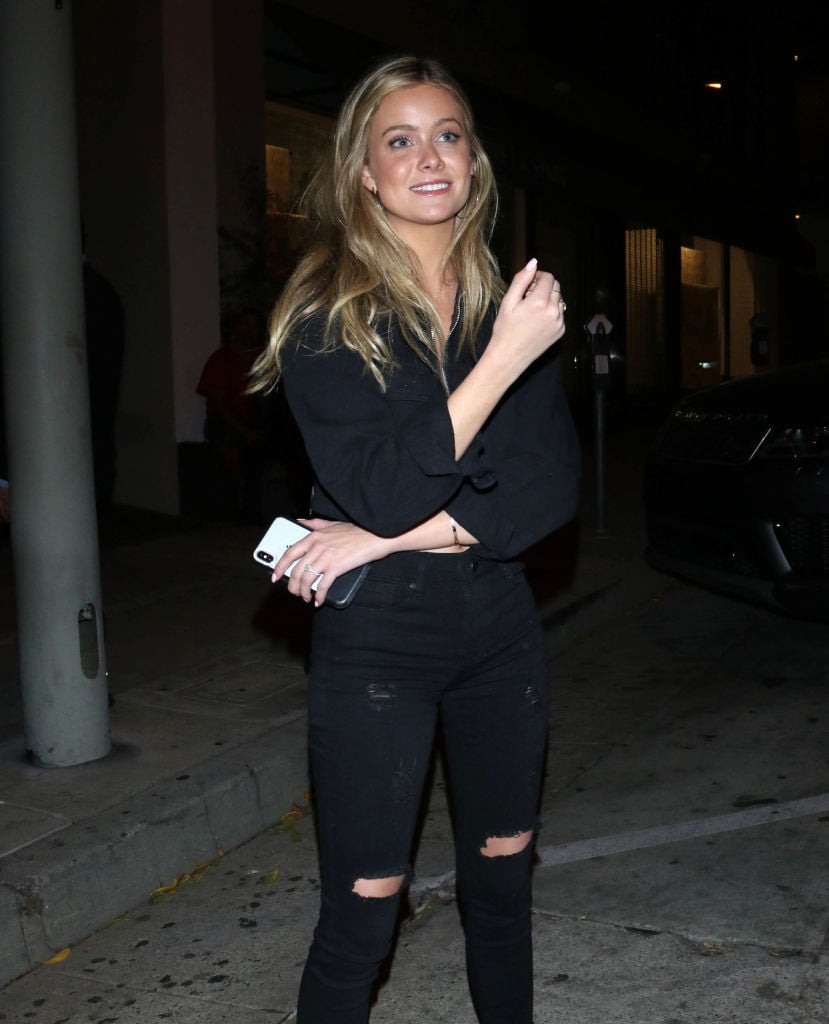 While isolating, Godwin has taken to Instagram perhaps even more than usual. Amid her TikTok dances and makeup tutorials, Godwin participated in the "truth challenge" that a few other Bachelor alums have been doing. The challenge encourages Instagram users to share some things they've been struggling with. Instagram is typically a positive highlights reel for users. The idea of the challenge is to show that even influencers don't have perfect lives.
'BIP' alum Hannah Godwin's 'truth challenge'
"I have loved reading these for real!!" Godwin wrote at the top of her challenge.
First she admitted that she's "always been scared of people not liking me."
"This makes me so stressed and makes me not always say how I truly feel," she wrote.
"It's much easier to numb myself from harder things/feelings in my life by saying 'it's not that deep,' when sometimes it's ok for it to be. I let others guide my decisions sometimes because I'm too afraid to accept how I really feel and it's dug so far down in me," Godwin continued.
RELATED: 'The Bachelorette': Fans Think Clare Crawley Just 'Staged' Paparazzi Photos of Herself
The reality TV star also wrote about missing home.
"As amazing as my life is right now, I'm terrified from disconnecting from the version of myself for the 24 years I lived back home. Tbh I miss my fam/friends/life I created there. I loved who I created there. I just don't ever wanna lose her.. which can be easy being so far away + such a diff environment," she wrote.
Godwin also shared that she has a tendency to "choose the EASIER option of things- totally neglecting how I FEEL or what I think of things. I put too much energy on what other people think."
And lastly: "I hate non-reality tv shows. I literally can't get into them."
'BIP' alum Caleynn Miller-Keyes' 'truth challenge'
RELATED: 'The Bachelor': Madison Prewett Didn't Want to Date Peter Weber Because She Didn't Feel 'Welcomed'
Also from Underwood's season of The Bachelor and Godwin's season of BIP, Caelynn Miller-Keyes participated in the "truth challenge" as well.
"The truth is: I'm struggling with comparison, I'm not always the best girlfriend through this, I'm struggling to stay happy/positive," Miller-Keyes wrote. "This is tough and no one really knows how to cope. I try to keep everything positive here. But I'm not always that way, especially during this time."
Read more: 90 Day Fiancé's Fernanda Flores Is Dating Someone From Bachelor Nation