'Birds of Prey': Margot Robbie Admits How Harley Quinn Really Feels about the Joker
Birds of Prey is about ready to take flight.
Suicide Squad might be one of the most divisive DC Comics movies in recent years. After all, even director David Ayer admits the film audiences saw back in 2016 wasn't his true vision. However, its less-than-stellar reputation hasn't stopped Warner Bros. from leveraging the film's $747 worldwide box office take.
In fact, the studio not only hired Guardians of the Galaxy's James Gunn to write and direct an upcoming sequel. Fans are also getting an entire film built off the success of Margot Robbie's Harley Quinn. Based on the DC Comics title about a group of female crimefighters, Birds of Prey will see Robbie push her character's story forward.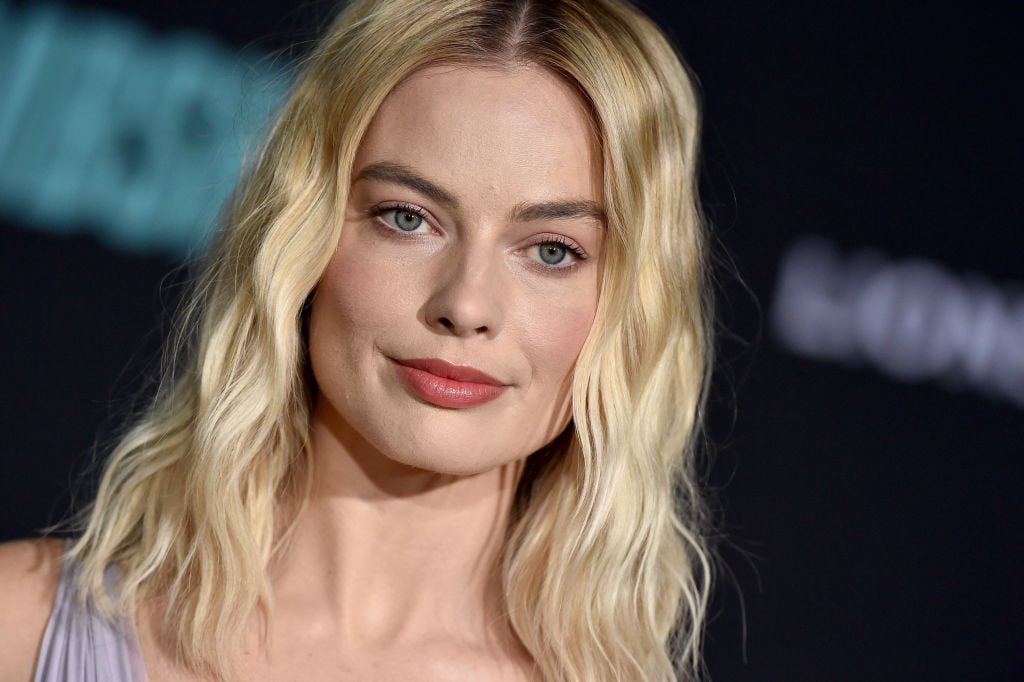 Harley Quinn and Joker's mad love
As hardcore Batman fans know, Batman: The Animated Series introduced Harley as Joker's girlfriend/henchwoman in 1992. Just a year later, she made her comics debut. And ever since, she's become much more than just the Joker's love interest. In recent years, Harley's developed into her own independent anti-hero.
However, her origin story — as revealed in the 1994 graphic novel Mad Love — remains inextricably tied to the Joker. As such, Harley has encountered difficulty becoming her own woman. We imagine the Clown Prince of Crime is a tough shadow to escape. And as the years have gone by, the relationship between the two has remained controversial.
Some fans assert the Joker and Harley's relationship is all kinds of abusive, while others are fascinated by it. In some versions of Harley's story, the Joker allegedly robs her of all agency. But it seems Robbie and Birds of Prey (and the Fantabulous Emancipation of One Harley Quinn) — as the film's full title reads — hope to reclaim Harley's story.
What we know about 'Birds of Prey'
DC Comics introduced readers to Birds of Prey in 1996. The all-girl superhero group began as a partnership between Black Canary and former Batgirl Barbara Gordon. However, it has since expanded to include a number of other characters, most notably Huntress.
Harley has never been a team member in the comics. But the big-screen Birds of Prey will see her unite with other heroines against crime boss Black Mask (Ewan McGregor). Mary Elizabeth Winstead and Jurnee Smollett-Bell also star as Huntress and Black Canary, respectively. The film sounds like it will incorporate elements of the Harley Quinn standalone Warner Bros. once had in development.
Moreover, Birds of Prey will be rated R, allowing Robbie to tap into the character's unpredictable nature in a way we haven't seen yet. This decision, of course, comes after the $1 billion success of Joker. Based on Robbie's recent comments, we can't wait to see how she lets Harley off the leash in the new film.
Margot Robbie on Harley's mindset
We've known for a while Birds of Prey will, in part, contend with the breakup of Harley and Joker. Since the pair's love was depicted as insanely toxic in Suicide Squad, we're curious to see what Harley does without her "Mr. J" weighing her down. As Robbie told Empire, Harley's just doing the best she can.
She's trying to own it. That felt like a real way to deal with a break-up. It's not clean and easy to be a strong woman. It's so hard. She's a bit more Courtney Love than Debbie Harry this time. She says, "I'm single, I don't need him, f**k that guy." But if the Joker were to text her, "You up?" she'd run. She'd fall to pieces.
While the two will not be an item, it sounds like Harley will be in a very emotional vulnerable place. Considering how off-the-rails she normally is, we're betting this makes for a compelling arc for the character. Whatever does happen, Robbie is slated to reprise Harley again in 2021's The Suicide Squad. So fans of the character definitely have a lot to look forward to.
Birds of Prey hits theaters on Feb. 7, 2020.