'Birds of Prey': Why Director Cathy Yan Had to Fight for that 'Risky' Ewan McGregor Scene
Hollywood will likely be feeling the effects of this abbreviated year in cinema for a long while. But even under these circumstances, Birds of Prey has emerged as one of 2020's most divisive films. Some fans consider the movie a breakthrough for the DC Extended Universe. Others think it has ruined the character of Harley Quinn and other DC Comics icons.
But now that director Cathy Yan's film is available to purchase digitally, the critical reassessment of Birds of Prey can commence. And because of the film's early on-demand release, Yan is speaking up about her thoughts on its reception as well as revealing new behind-the-scenes details. One, for instance, delves into the critical scene she fought to keep in the movie.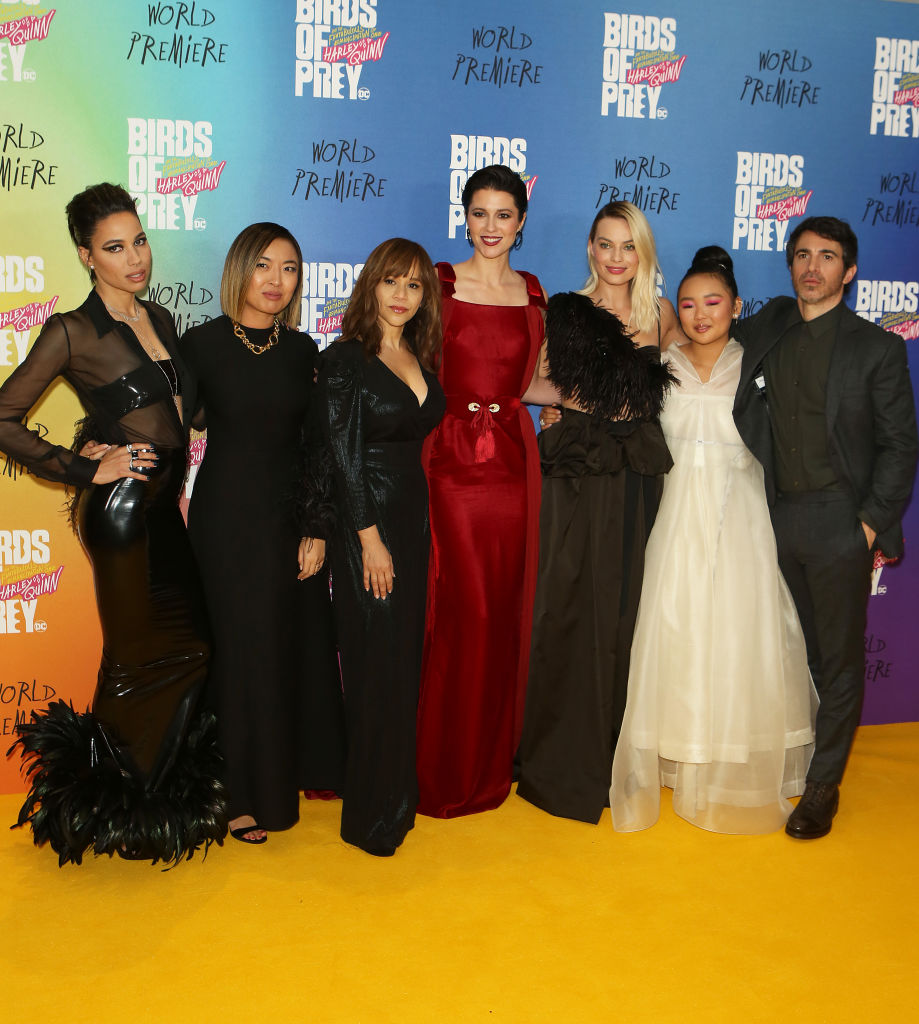 'Birds of Prey' didn't meet box office expectations
When Birds of Prey hit theaters in February 2020, its release fell dramatically short of previous DCEU films. Despite its comparable numbers to Ford v Ferrari — both films opened to a bit over $30 million — some media outlets were quick to label Birds of Prey a flop. Of course, Yan was dismayed by this reporting, she revealed to The Hollywood Reporter.
I know that the studio had really high expectations for the movie — as we all did. There were also undue expectations on a female-led movie, and what I was most disappointed in was this idea that perhaps it proved that we weren't ready for this yet. That was an extra burden that, as a woman-of-color director, I already had on me anyway. So, yes, I think there were certainly different ways you could interpret the success or lack of success of the movie, and everyone has a right to do that. But, I definitely do feel that everyone was pretty quick to jump on a certain angle.
Perhaps this reporting helped dissuade audiences from seeing Birds of Prey. Given the news in the weeks following its release, it's hard to gauge exactly how the movie would have performed otherwise. After all, many films from early 2020 didn't get a fair chance to shine, given the widespread shutdown of movie theaters in March.
The big Ewan McGregor scene that was almost cut
Regardless of its box office performance, Birds of Prey feels like it is exactly the film Yan wanted to make. And one key example of her vision comes during a tense scene in which Roman Sionis (Ewan McGregor) forces one of his female club patrons to disrobe in front of everyone. It's a chilling moment in what is largely a candy-colored, over-the-top comic book movie. And it's one which Yan was determined to include in the film, she told THR.
I'll be honest. We had to fight to keep that scene because it was uncomfortable. It was risky, and we had to fight to keep it at all. There are cuts of the movie without it. I think it's a huge turning point for Roman; it's a huge turning point for Canary, and the way that we shot it was hopefully not about the sexual violence upon the woman. It was more about Roman, what he's capable of and Canary seeing him for who he really is for the first time. Now, she can fully cut herself off from him, and I thought it was a really important scene. So we fought for it.
The scene in question actually does do a lot to establish the threat Sionis aka Black Mask poses toward the women in the film. Like so much of Birds of Prey, the moment works because it stems from character. And having a female director like Yan behind the camera steered the scene toward character development and away from exploitation.
Cathy Yan wants to make a sequel featuring Poison Ivy
In the end, Birds of Prey earned just over $200 million worldwide against a production budget of $85 million. That likely puts the film right on the cusp of getting a sequel greenlit. Although no plans have yet been made, Yan very much hopes to see one come together.
According to The Wrap, Yan would introduce Poison Ivy into the story. In the comics, she and Harley Quinn have an ongoing relationship as friends, partners, and more. DC Universe is currently exploring the dynamic between the two on its Harley Quinn animated series. Such a film certainly seems more likely than a direct Birds of Prey sequel following that team.
After all, Margot Robbie's Harley remains the fan-favorite among the ensemble cast. And a Gotham City Sirens movie centering on her, Poison Ivy, and Catwoman feels like the next logical step. Robbie has previously said Harley needs friends, as proven by both Suicide Squad and Birds of Prey. Even if a Gotham City Sirens movie doesn't happen, at least fans can count on Robbie's Harley return in 2021's The Suicide Squad.