The Birthday Party From 'Meet Joe Black' Could Cost Up to $750,000 In Real Life
Lavish parties can sometimes cost thousands of dollars to host, which is why they are typically associated with something only the rich and famous can enjoy. Occasionally, though, we get a glimpse of this lifestyle in movies, where writers and producers can create parties that go above and beyond our wildest dreams.
One example: Meet Joe Black. This 1998 romantic fantasy film stars Brad Pitt, Anthony Hopkins, and Claire Forlani. In it, you'll witness a party unlike any other. It's estimated that this birthday bash could cost up to $750,000 in real life.
'Meet Joe Black' was a critical success
The film Meet Joe Black premiered in 1998. The movie is loosely based on the 1934 movie Death Takes a Holiday. Since Meet Joe Black was based on an already popular film, most people had high hopes for it to succeed. And it delivered in a big way.
During the movie, Pitt plays Death, or Joe Black. Death wants to experience what it is like to live on earth and experience life. He asks for help from Hopkins, who portrays Bill Parish. The twist comes when Parish's daughter falls in love with "Death" while believing he is the man she met in a coffee shop, Joe Black. She had only met Black briefly before Death came to him and took over his body.
To further add to the confusion, Joe Black falls for Parish's daughter. It creates an impossible romance story. Fans and critics applauded it.
The estimated cost of the party in 'Meet Joe Black'
Driving by curiosity, Karleen Roy, an event planner and founder of the Vanity Group, discussed the party's details in a YouTube video. She described the party style as a "gala or banquet style" party. From there, her analysis detail that it's obviously a black-tie event.
This means guests must be dressed to perfection. This alone proves that the birthday party event wouldn't be cheap to host. Though she does also say that if you already had some supplies available, like the gazebo, lighting, or other glamorous items, you could save money on creating the party.
With the information from the video clip, Roy estimates just how much she thought the party would cost. For the band alone, her estimate is around $50,000. Not only do you have to pay for the time and talent of the performers, but also for the setup and supplies they need to do their job well.
The band, as well as the cake and lights, sound equipment, and everything else involved led Roy to believe the party probably cost around $750,000 to set up and host.
'Meet Joe Black's reception upon release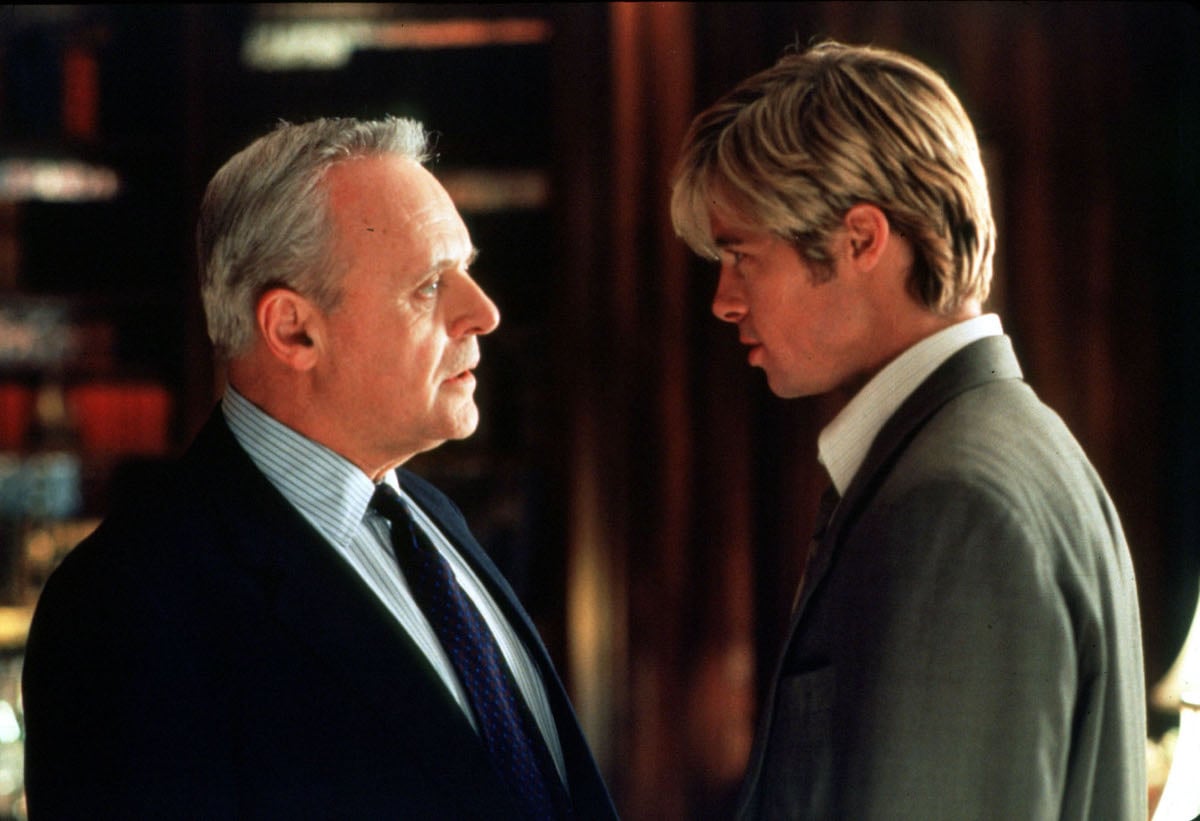 The opening weekend for Meet Joe Black was November 13-15, 1998. During this weekend alone, the box office revenue was $15,017,995. It ranked at No. 3, behind The Waterboy and I Still Know What You Did Last Summer.
When the domestic box office return came, they found that the film had made $142,940,100, proving that Meet Joe Black was a success. Fans enjoyed Pitt and Hopkins together in the film as well as the story itself.
As for what the critics thought of the film, there were mixed responses. The most common negative reviews for it were based on the length of the movie. It is a three-hour film. Not only that, but the slow pace of the movie also became cause for criticism. The negative reviews did cause problems for the movie at first. However, today, it is considered a great movie to watch by many people.
RELATED: Anthony Hopkins on Why He Became an Actor: 'I Was Tired of Being Called Stupid'