B.J. Novak Calls Mindy Kaling 'The Closest Person of My Life'
How did Mindy Kaling and B.J. Novak become so close when they were working on 'The Office.' And where does their relationship stand today?
It's no secret that B.J. Novak and Mindy Kaling have a lot of history together. The pair met when they were hired to be actors and writers on The Office. Because they spent so much time on set together, it wasn't long before they developed a close friendship. Eventually, their relationship surpassed a platonic level and they had an on-again-off-again, romantic relationship. But where does their relationship stand today?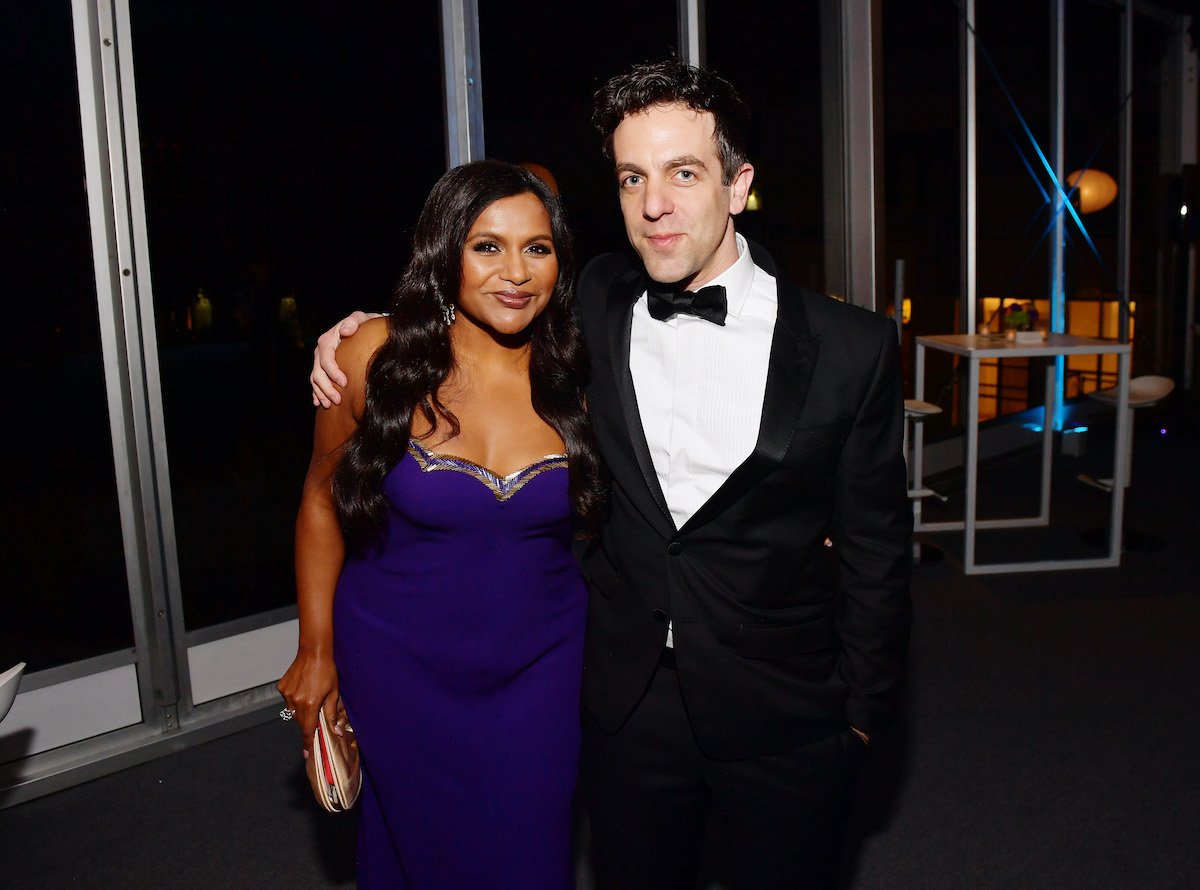 Much like John Krasinski and Jenna Fischer, Kaling and Novak had chemistry right off the bat. In fact, it was their unique dynamic that sparked the relationship between their characters. In an interview with NPR, Novak revealed this nugget of information when speaking about The Office.
B.J. Novak reveals that his relationship with Mindy Kaling bled into 'The Office'
"The whole reason our characters started dating on the show is because they couldn't get over this dynamic we had in the writers' room that neither of us realized was funny at all," Novak recalled. "And other people would laugh and shake their heads. And we'd say, 'What?' And they'd say, 'You two!' And then before we knew it, they had written us in as this horrible partnership."
Continuing on, Novak revealed that some real-life moments that he shared with Kaling even made it into the show. Sometimes he and Kaling would write it in themselves. However, there were times when other writers observed their behavior and wrote it in. "I think it fueled the show in the sense that all of us were putting everything we had into the show every day," Novak recalled. "So if Mindy and I had a fight or an argument, other writers were taking notes, or we would just improvise it on set."
'The Office' writers became close because they spent so much time together
But even when Kaling and Novak had arguments they always made up. In fact, Kaling has admitted to writing scenes for Ryan and Kelly just so she could spend additional time with Novak. Furthermore, because The Office took up so much of their time, it only brought them closer together.
"So none of us had lives," Novak shared about The Office writers. "And I think that's why so many of us, including me and Mindy, became so close. You go home at 2 a.m. or suddenly it's the weekend and you don't know anybody else. So you just keep hanging out with everybody."
Kaling and Novak are still extremely close today
Of course, Novak and Kaling were able to maintain a very close relationship even after The Office wrapped. The pair are constantly showing support for one another and are in close contact today. In fact, Kaling has shared that Novak is actually the godfather to her two kids. Fans of The Office might still ship the pair, but it seems like they're more like family these days. In Novak's own words: "She's one of the closest or the closest person of my life to this day."