Blac Chyna Might've Freaked Out Future When She Got His Name Tattooed on Her Hand
Relationships can get pretty intense, and one of the most intense things you can do is get your partner's name as a tattoo. Blac Chyna learned that this intensity is not necessarily a positive thing in a relationship. After all, lots of things can happen to compromise a romantic relationship, but even if the partner ends up leaving, the ink stays in the body forever.
Or, at least, it requires expensive and painful treatments to get rid of. On top of this, a partner might be freaked out by someone making such an extreme and permanent decision. One of Blac Chyna's rumored relationships could have ended because of a hasty, impassioned tattoo decision. Who was this relationship with? And what did Chyna do with the tattoo?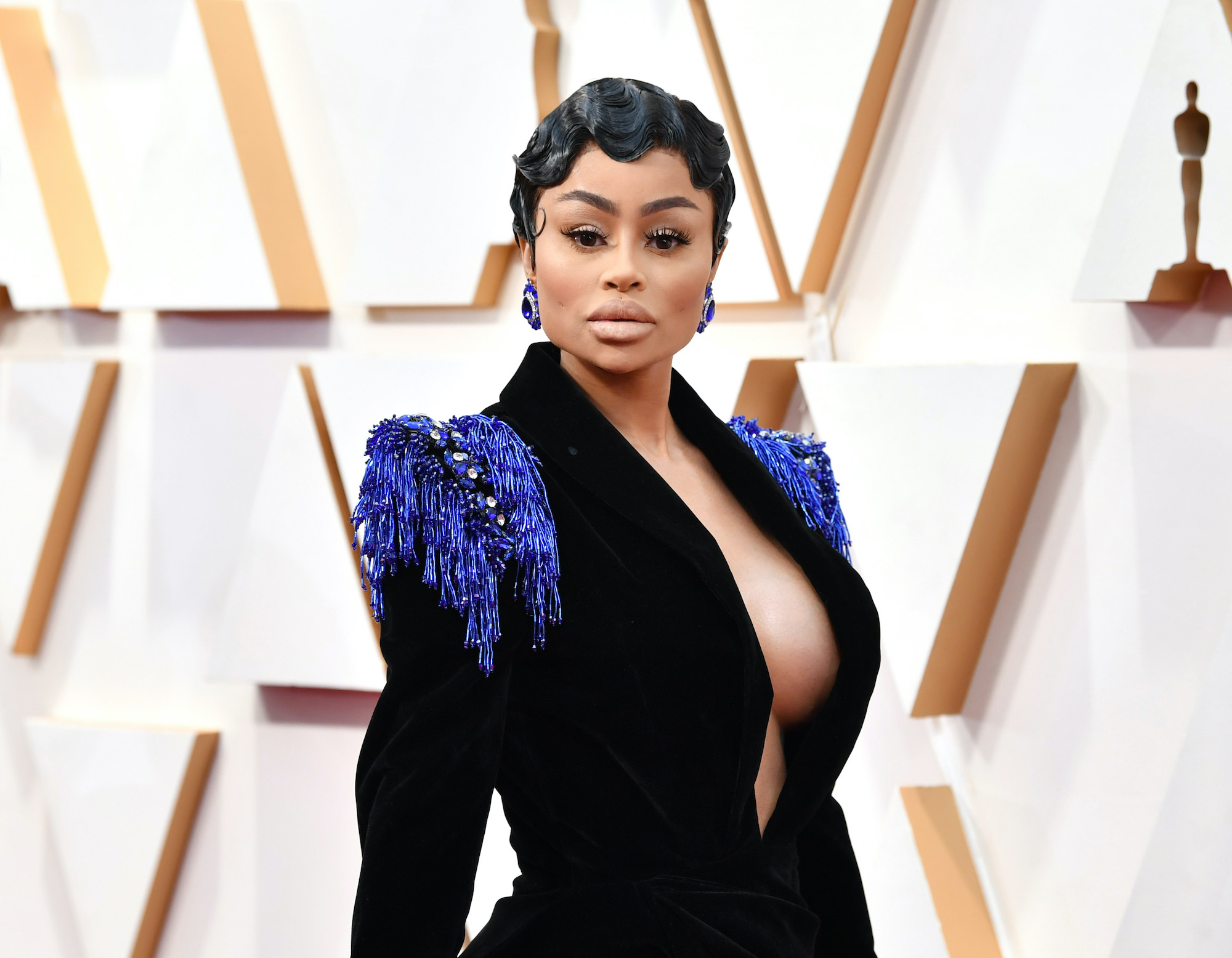 A tattoo of Future's name led to rumors of a relationship
In 2015, Blac Chyna shocked many of her fans by posting a photo on Instagram on the side of her hand. This photo showcased a tattoo of "Future" in a cursive font, captioned "Thought it was a drought." According to ET Online, there had already been rumors that Chyna and Future were dating but keeping it from the press. They had appeared together in music videos like "Rich $ex," and paparazzi had captured photos of them together at shows and after-parties. This tattoo most certainly poured gasoline on these rumors.
But, only two days later, a tweet from Future instantly extinguished these rumors. According to the tweet, he was "single & focusing on what [made him] happy." The timing indicates that he saw the Chyna tattoo and was aware of the rumors – and it was a pretty harsh way to handle them!
Blac Chyna got the tattoo removed and replaced
Luckily, Chyna seems to have moved on from Future. Two years after this debacle, she posted a new photo of her hands. Instead of the Future tattoo, we saw two different tattoos: the names of her children, King and Dream. Looking closely at the tattoo of Dream's name, one can make out the faint remnants of the Future tattoo – but only if you know what you're looking for.
These new tattoos are probably a better idea. Tattoos are permanent, but romantic relationships can easily end. Being a parent is also a more or less permanent decision, so perhaps a tattoo celebrating your children is less risky. Hopefully, decades in the future, Chyna can look at these alternative tattoos and feel proud of her children.
Other celebrities have gotten romantic tattoos like Chyna's
Getting the name of a romantic partner as a tattoo is not uncommon. Many people have done so and continue to do so, and this includes many celebrities. Some of the romantic tattoos aren't even a partner's name: Ariana Grande and Pete Davidson, back when they were dating, got matching tattoos of a phrase that had special meaning to them and their fans. Some tattoos are more obvious: when Angelina Jolie was dating Billy Bob Thornton, she had "Billy Bob" tattooed on her arm, then had it removed after their 2002 breakup.
While many are averse to any sort of romantic tattoo, a smaller, more subtle tattoo of a partner's name in a spot that can be covered up is a wiser option. '90s youth pop star Aaron Carter shocked many when he had his girlfriend's name, Melanie, tattooed prominently above his left eyebrow. Unlike the earlier examples, these two are still together and expecting a child as of June 2021, so hopefully, this tattoo won't get removed.