Blac Chyna Shades Kris Jenner Following Kanye West's Tweets
Hard times out true friends. While many people experience that phenomenon in their private lives, fans of Kanye West and Kim Kardashian West are the truism play out on a public stage. Kanye is in the middle of what appears to be a manic episode. He lives with bipolar disorder and was hospitalized in 2016 during his Life of Pablo tour. Now, his outlandish public statements and erratic behavior have friends and family concerned that he needs medical attention once again. Those close to Kanye, like his wife Kim and friend Dave Chappelle, are trying to make sure he's OK. But Kanye has an unlikely supporter, too.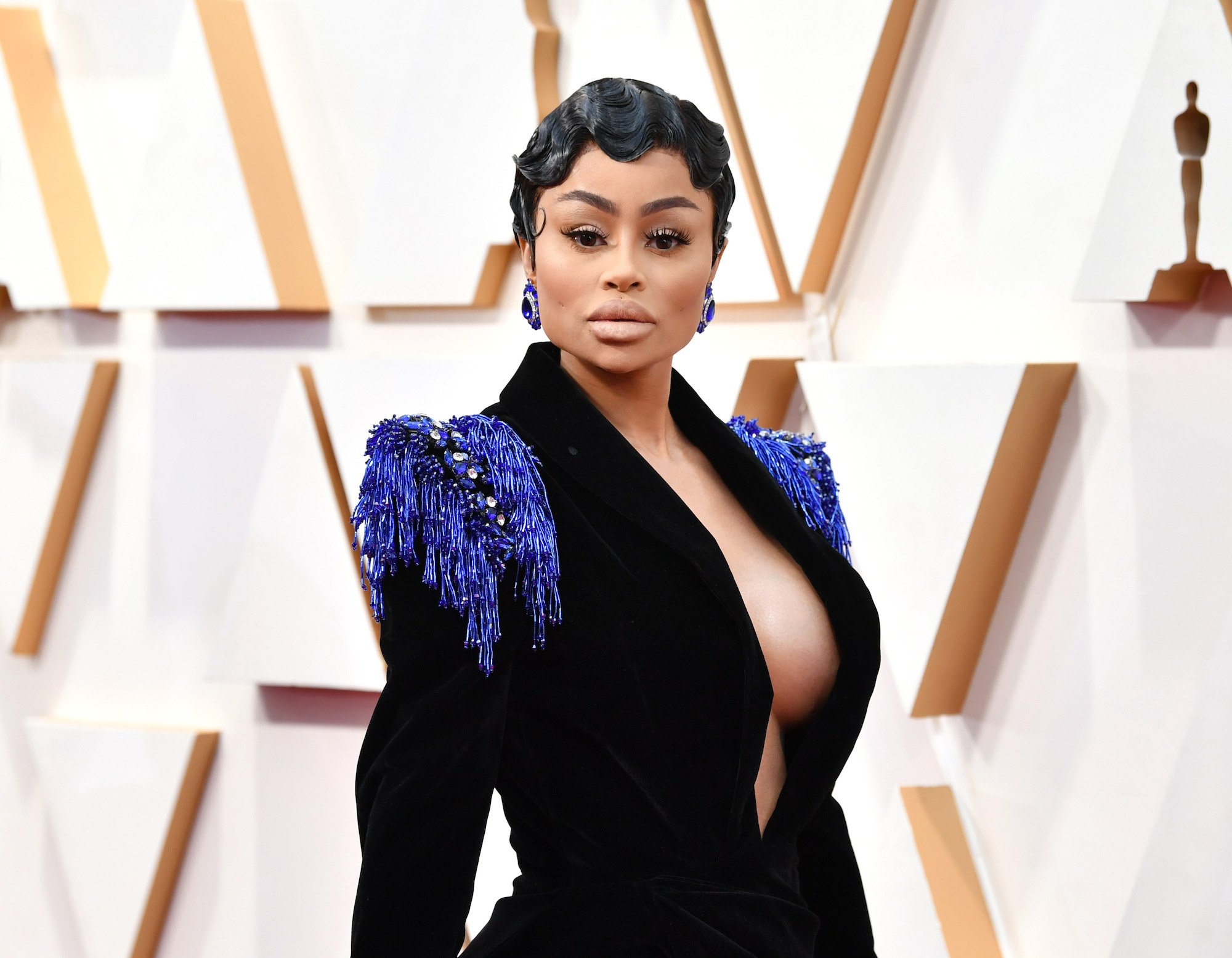 Kanye West may be right about Kris Jenner, according to Blac Chyna 
Blac Chyna, former girlfriend of Rob Kardashian, is speaking out about Kanye's tweets. Chyna is no longer Kanye's sister-in-law, but she is the mother of Kim's niece, Dream. Although she and Rob weren't together for a long time, she seems to know a lot about the KarJen family. She says that some of the outlandish things Kanye has tweeted aren't really that off base. 
While Chyna doesn't agree with a lot of what Kanye has said, she doesn't want his statements about Kris Jenner to be dismissed out of hand. Sure, Kanye has tweeted some upsetting and untrue things, like "Slavery was a choice," and allegations that Harriet Tubman never freed slaves. Chyna is clear that she doesn't agree with those statements. But Kanye has also compared Kris to a dictator, calling her "Kris Jong-Un," and he's made comments about Playboy that some fans think is a reference to Kris sexualizing her daughters for fame. Chyna doesn't think those accusations are 'crazy.' According to her lawyer, "Chyna of course wants her daughter Dream's 'Uncle Kanye' to get whatever help he needs. However, Chyna does not want all of his recent statements regarding his mother-in-law summarily dismissed as 'crazy' as some people apparently would like to do."
Blac Chyna is involved in multiple legal battles with the KarJens
Chyna is currently involved in an epic legal battle with various members of the KarJen family, including Kris, reports Entertainment Tonight. According to Kris and her daughter Kylie Jenner, Chyna assaulted both Kylie and Rob in an incident at a house the couple was renting from Kylie. Although the makeup mogul has since dropped her suit, Chyna is now suing Kris and the KarJens for defamation, claiming that the accusations of assault were completely false. 
Chyna and Rob were also recently embroiled in a custody battle for their daughter, Dream. Rob failed to win full custody, so the two are stuck co-parenting for now. It doesn't seem like things are going very well, based on some of Chyna's public statements. She claims that Kylie took Dream on a helicopter ride without her permission, something that she learned when Kylie posted a video of the incident on Instagram. 
Blac Chyna blames Kris Jenner for the cancellation of 'Rob & Chyna'
The meat of the beef between Kris and Chyna has to do with Chyna's E! show, Rob & Chyna. The reality TV drama was essentially a spinoff of Keeping Up with the Kardashians. The show followed Chyna and Rob as they navigated their relationship, and parenting their daughter Dream. The show aired for one season, something Chyna blames entirely on Kris and the KarJen clan. 
According to Chyna and her legal team, Kris went behind the scenes at E!, and convinced network execs to cancel the show. That could have cost Chyna millions of dollars if her lawsuit is to be believed. Now, Chyna is also accusing NBC of racism, according to PageSix. Apparently the network never brought any of the allegations Kris made against Chyna to the attention of her legal team, and she claims that wouldn't have happened if she were white.