'Black Adam' Is Going to Be 'Big' and 'Fun' Teases Producer
Black Adam is one of the most anticipated films of 2022. And while the filmmakers are keeping much of the details secret, producer Hiram Garcia teases the upcoming DC superhero movie will be great fun.
Hiram Garcia teases a fun 'Black Adam'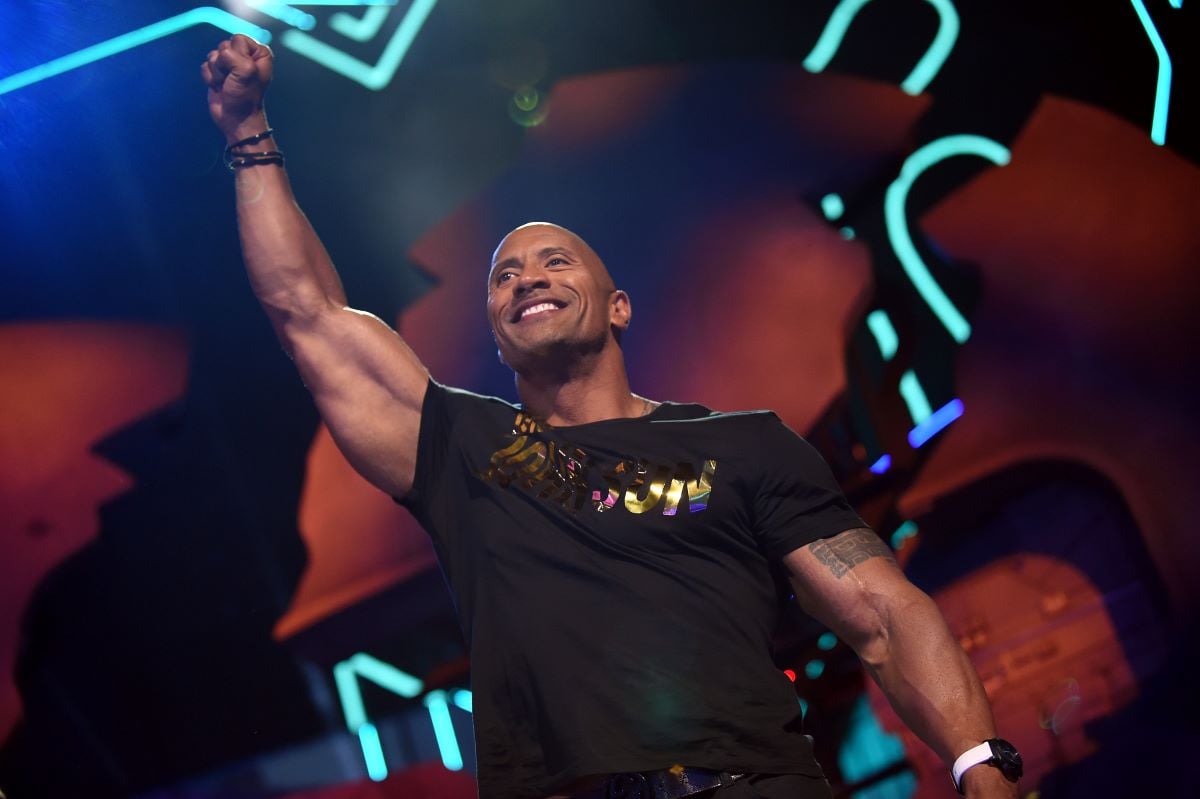 Based on the DC Comics character, Black Adam stars Dwayne Johnson as the titular antihero. The film will be set in the same universe as Shazam!, a 2019 movie that steered away from DC's usual dark and broody style, finding success with its light-hearted tone. And as teased by Garcia, Black Adam will have a similar feel.
"The movie is big," he said in a recent interview with Collider. "It's fun — It's really been awesome, and I think you're really going to dig it."
The producer says the movie is great even without the CGI
Black Adam is currently in the post-production phase. And after watching a director's cut of the film, Garcia teased that it's still impressive, even without the added effects and CGI.
"A lot of times when you see that early cut, it sets a table where you realize, 'Okay, now we understand how much work we got to do,'" Garcia told Collider. "Granted, the movie's in a stage where there are no effects done. It's so fresh after filming."
"But anytime the movie is that entertaining and good in that raw of a form, it makes us very confident," he added, praising director Jaume Collet-Serra. "So really excited with where the movie is. Jaume has done such a good job."
'Black Adam' could get a sequel
Black Adam is scheduled to premiere in July 2022. But Garcia and his fellow filmmakers are already thinking about where the story could go next.
"As our job, it's always to be ready to have that when the fans want it," he said in his chat with Collider when asked about a sequel. "But on top of it, it's the joy of telling these kinds of stories. Obviously, when you're dealing with superheroes and DC characters like this, there's a little bit of a different path because everything's connected."
Garcia revealed that producers are discussing future storylines. But their visions aren't limited Black Adam. The filmmakers are also thinking of ways to continue telling stories around some of the other characters introduced in the movie.
"So, obviously, we introduce a lot of new characters in here, and a lot of these characters are big fan favorites, so we're currently working on spinoffs that we can do for some of those characters," said Garcia.
"We're fleshing it all out, and we have very big ambitions for it," he continued. "The priority is always making sure we launch this movie right, but we're always going to be ready when the time comes to be able to jump into those other movies and tell those stories when the fans want."
Garcia didn't specify which characters could get spinoffs. But it could be any of the exciting new superheroes — Hawkman (Aldis Hodge), Atom Smasher (Noah Centineo), Doctor Fate (Pierce Brosnan), and Cyclone (Quintessa Swindell) — introduced in the film.