Black Chyna Seemingly Confirms Some of Kanye West's Claims Against Kris Jenner and the Kardashians
A lot has been going on lately in the world of the Kardashians. After Kanye West announced that he was running for president, he began to tweet a number of disparaging things about his wife Kim Kardashian West and her family. Though Kim has said that Kanye's statements have to do with his bipolar diagnosis, Rob Kardashian's ex-girlfriend Blac Chyna is warning people not to dismiss West so easily.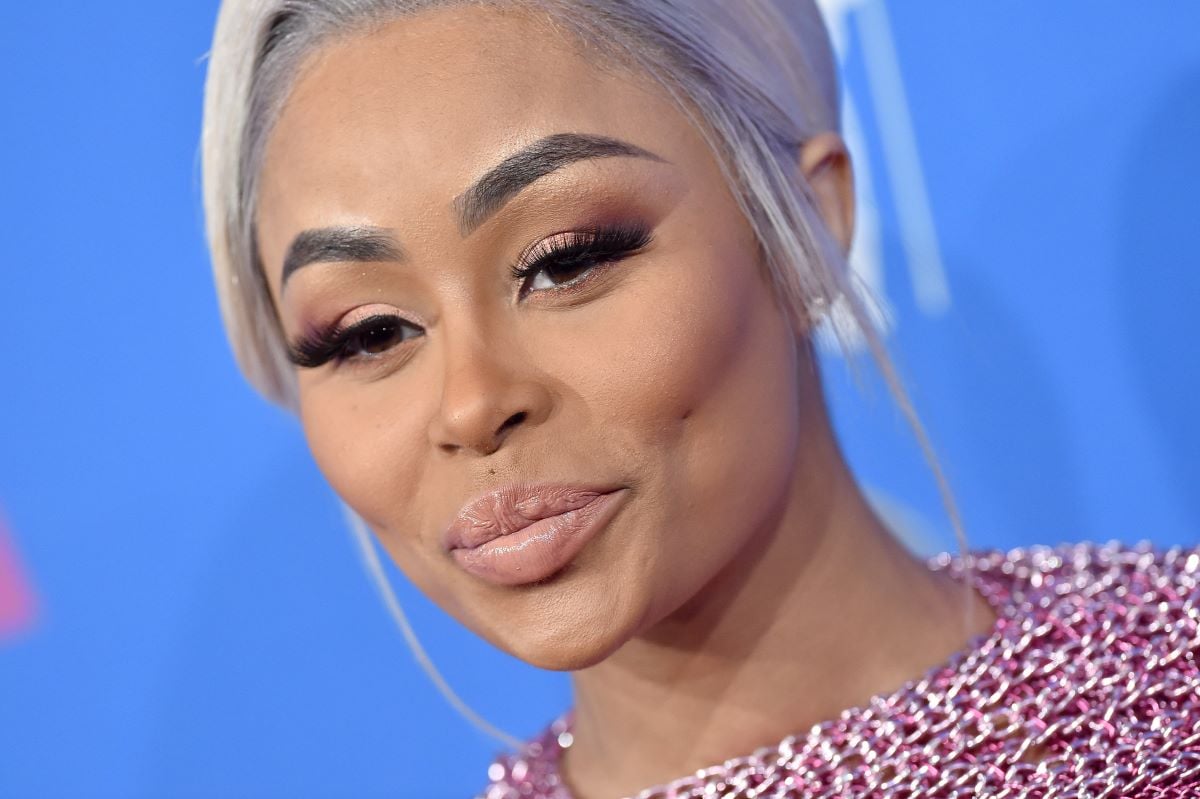 What did Kanye West say about Kris Jenner?
After holding a presidential rally in which he revealed that he almost had his oldest daughter North West aborted, West took to Twitter to claim that Kim was trying to force him to get medical help.
"Kim tried to bring a doctor to lock me up with a doctor," he wrote in a now-deleted tweet. "If I get locked up like Mandela… Ya'll will know why."
"Kriss don't play with me," he wrote in another tweet. "You and that Calmye are not allowed around my children. Ya'll tried to lock me up."
He went on to allege that the horror film Get Out was about him.
"Kim was trying to fly to Wyoming with a doctor to lock me up like on the movie 'Get Out' because I cried about saving my daughter's life yesterday," he wrote.
Before ending his tirade, he revealed that he didn't want to be with Kim anymore.
RELATED: This Is How Kim Kardashian West Really Feels About Kanye West Running for President
"I been trying to get divorced since Kim met with Meek at the [Waldorf] for prison reform," he wrote but later deleted the tweet.
What does Blac Chyna think?
Chyna dated Rob for three months before the two got engaged. When they split in 2016, the breakup was about as messy as it could get. The two blasted each other on social media and Chyna even filed a lawsuit against the Kardashians claiming that they tried to ruin her career.
"For over a year, Blac Chyna has been fighting to get her day in court against Robert Kardashian, Kris Jenner, Kim Kardashian West, Khloé Kardashian, and Kylie Jenner," her attorney Lisa Bloom said in 2018. "Chyna alleges that she was sl*t-shamed, defamed, and the victim of a plot to kill her hit show, 'Rob & Chyna,' causing her significant financial damages."
Now, Chyna is speaking out about West's treatment through her lawyer Lynne Ciani.
"Chyna of course wants her daughter Dream's 'Uncle Kanye' to get whatever help he needs," Ciani told HollywoodLife in a statement.
She alleged that there may be some merit to West's claims.
Chyna "does not want all of his recent statements regarding his mother-in-law summarily dismissed as 'crazy' as some people apparently would like to do," Ciani said.
Kim Kardashian West's stance
After days of West's tweets, Kim finally decided to break her silence.
RELATED: 'The View': Meghan McCain Reacts to Kanye West 2020 Presidential Run Announcement
"As many of you know, Kanye has bipolar disorder," she wrote on her Instagram story. "Anyone who has this or has a loved one in their life who does, knows how incredibly complicated and painful it is to understand. I've never spoken publicly about how this has affected us at home because I am very protective of our children and Kanye's right to privacy when it comes to his health.
"Those that understand mental illness or even compulsive behavior know that the family is powerless unless the member is a minor," she continued. "People who are unaware or far removed from this experience can be judgmental and not understand that the individual themselves have to engage in the process of getting help no matter how hard family and friends try."
She ended the post by asking for privacy for her family.