'Black-Ish': Anthony Anderson's Kids Will Never Be in His Movies and TV Shows-Here's Why
Anthony Anderson plays a father of five on ABC's Black-ish. The 51-year-old actor won the role of Andre "Dre" Johnson in 2014. Additionally, he works as an executive producer with Kenya Barris.
Since becoming famous for his movie and TV roles, Anderson's kids have followed in his footsteps and picked up acting. However, the Kangaroo Jack star has a reason why he won't work with his real-life children.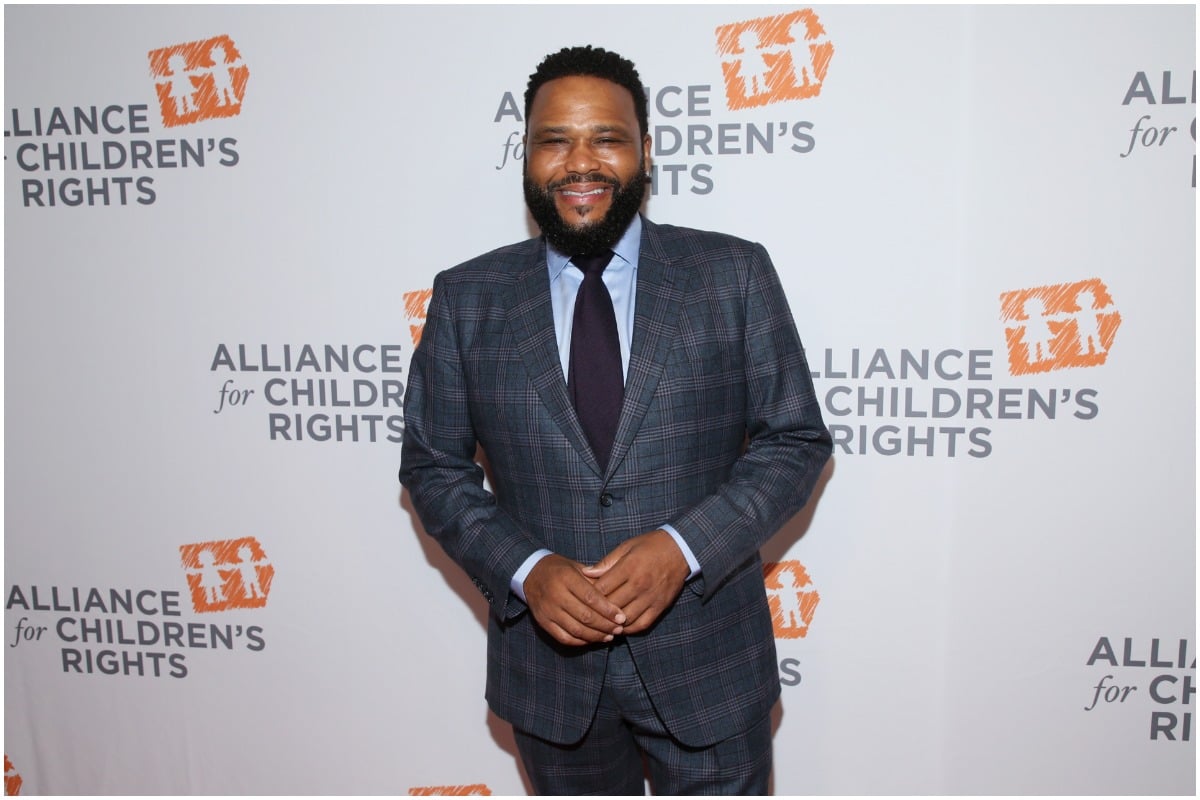 How many kids does Anthony Anderson have?
Anderson got his start in the acting world during the 1990s. After jumping between film and television gigs, he booked Black-ish. On the show, Anderson plays Tracee Ellis Ross' husband. Together, the couple raises their kids, Zoey (Yara Shahidi), Andre Jr. (Marcus Scribner), Diane (Marsai Martin), Jack (Miles Brown), and Devante (Berlin and August Gross). Since starring in Black-ish, he's received 11 Emmy nominations from playing Dre.
In real life, Anderson doesn't have as many kids as his Black-ish alter ego. The Transformers star and his wife, Alvina Stewart, have two children: Kyra, 25, and Nathan, 21. Although the couple married in 1999, Stewart filed for divorce from Anderson in 2015, citing "irreconcilable differences," per Essence. However, the couple reunited in 2017. 
Anthony Anderson's kids were too cool to star in 'Black-ish'
Anthony Anderson's kids grew up with their dad in the spotlight. Yet, only his son, Nathan, works in front of the camera. In an interview with LX News, the Me, Myself, and Irene star said Kyra attends the University of Houston as a graduate student.
RELATED: 'Psych': Actor Anthony Anderson Appeared in an Episode Before Starring in 'Black-ish'
Anderson also told Rachel Ray in 2016 that Nathan acts. The actor wanted his son to play Scribner's character, but his "swag factor" kept him from getting the part. 
"My son is a young, talented actor, following in my footsteps… Has a new show that's going to be on Netflix with Rev Run," Anderson said. "They're starting in January, and he's going to play Rev Run's son." He continued, "I wanted him to be Andre Jr. on Black-ish, but my son's cool factor… You know, he just has a little too much swag, and I don't know where he gets it from. I sometimes question if he's mine or not. His swag factor is just off the charts! And we needed him not to be goofy but just be a nerdy kid, and he couldn't shake that. And so I couldn't cast him!"
The 'Black-ish' star financially cut off his children
Despite his attempt to get his son on Black-ish, Anderson recently said he has strict financial rules for both his children. While speaking with LX News, the Romeo Must Die actor said he stopped paying for his kids' expenses once they started making "adult decisions."
RELATED: 'RHOD' Stephanie Hollman and Actor Anthony Anderson Banter and Eat Wings in Car Series
"My 24-year-old daughter is in grad school at the University of Houston," Anderson said in January 2021. "Those purse strings were just recently cut when she decided grad school was not for her anymore.  Well, neither is my checkbook."
As for Nathan, he claimed his financial backing ended after he booked All About the Washingtons on Netflix in 2018. Anderson decided to cut his son off once the then-19-year-old actor chose to forego college for the show.
"We had those discussions about financial literacy and about planning for the future. I was funding everything as long as he was in school. Once he made the adult decision to drop out of college, he became an adult at 19. And he's been successful and living on his own and taking care of his bills."
Anderson's run on Black-ish will end when the show airs its final episode in 2022.