'Black Mirror' Creator's 'Death to 2020' Features Samuel L. Jackson, Lisa Kudrow, and More
Season 5 of Black Mirror debuted in June 2019, leaving many fans wondering if the series would be back after leaving only three episodes in the queue.
The Netflix show blends social commentary with sci-fi cautionary tales and earned a cult following over the years. While there's no season 6 on the horizon, creator Charlie Brooker has another Netflix project coming out that includes talent such as Samuel L. Jackson, Lisa Kudrow, Stranger Things star Joe Keery, and Hugh Grant.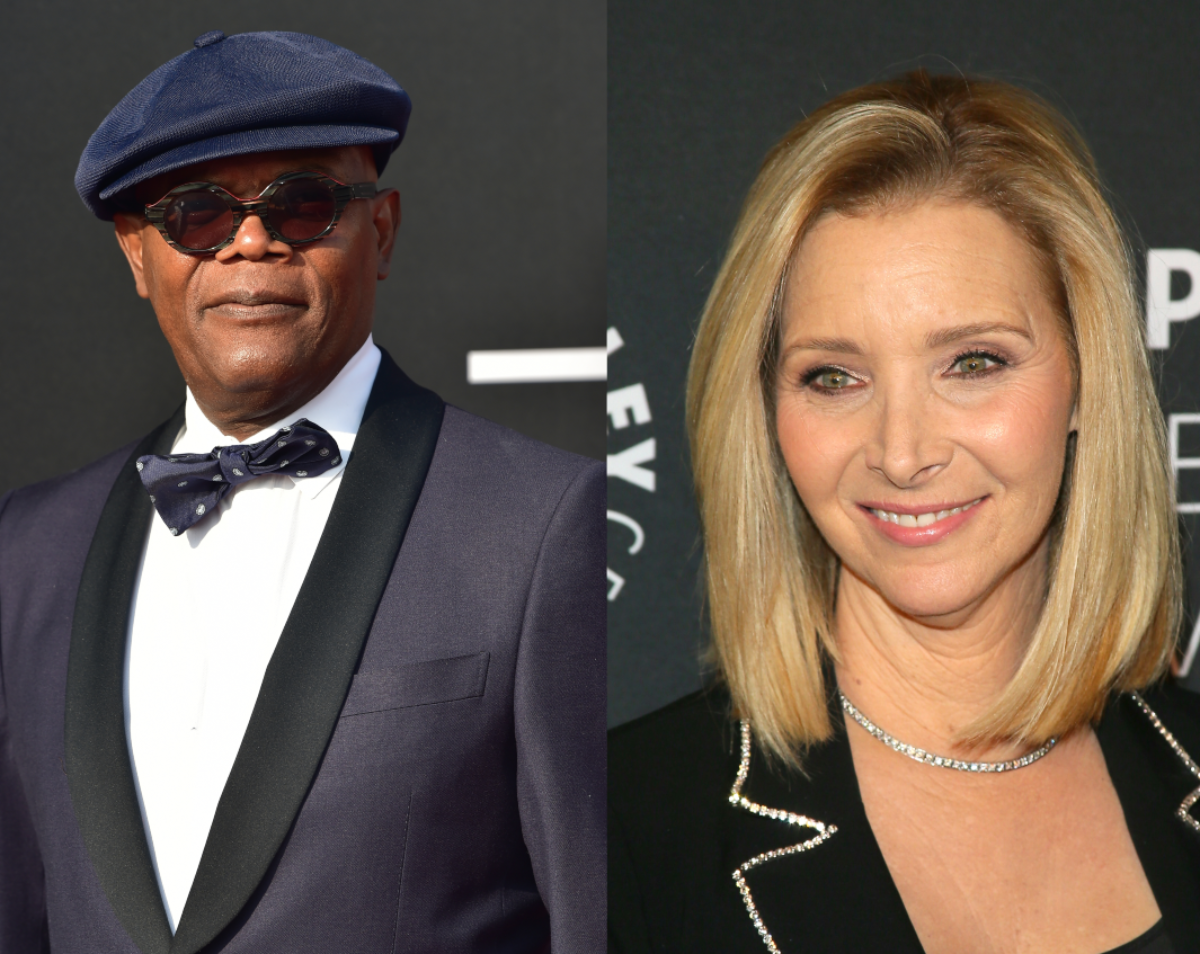 'Death to 2020' is coming to Netflix
With Death to 2020, Brooker and co-creator Annabel Jones lean into comedic territory in this mockumentary that's still being kept under wraps.
According to Deadline, — and the trailer — the cast features Jackson, Kudrow, Grant, Keery, Leslie Jones, Kumail Nanjiani, Tracey Ullman, Diane Morgan, Samson Kayo, and Cristin Milioti. Others may also join the lineup.
Per the outlet, the logline for the special reads:
2020: A year so [insert adjective of choice here], even the creators of Black Mirror couldn't make it up… but that doesn't mean they don't have a little something to add. Death To 2020 is a comedy event that tells the story of the dreadful year that was — and perhaps still is? This landmark documentary-style special weaves together some of the world's most (fictitious) renowned voices with real-life archival footage spanning the past 12 months.
Grant gave a small clue about his character during an interview with Vulture, but the film is still a mystery. "I am a historian who's being interviewed about the year. I'm pretty repellent, actually! And you'll like my wig," he said.
Jackson has been mum about his role, but one can only hope that he'll utter at least one of his signature MF-bombs. It seems to be on theme.
RELATED: Marvel Movies and Netflix's 'Black Mirror' Are Connected — Here's How
What's up with more 'Black Mirror' stories
Some viewers became accustomed to new episodes of the anthology series arriving on Netflix each year. Though Black Mirror's season 5 received mixed reviews, it's still one of the streamer's top-ranking shows. People wanted to know if season 6 was up next.
But Brooker put Black Mirror on the back burner. Radio Times chatted with him in May, smackdab in the middle of quarantine, and the outlet asked about an update on the series. Brooker thinks folks may need a break.
"I've been busy, doing things. I don't know what I can say about what I'm doing and not doing," he said. "At the moment, I don't know what stomach there would be for stories about societies falling apart, so I'm not working away on one of those. I'm sort of keen to revisit my comic skill set, so I've been writing scripts aimed at making myself laugh," Brooker explained.
It seems one of those stories is Death to 2020. No release date has been given for the mockumentary, so it's unclear whether it will drop around the Dec. 31 threshold or give everyone something to review come Jan. 1.
Follow the Netflix is a Joke Instagram account or Brooker's Twitter page for updates.