'Black Panther 2': Which Actors Will Return for Marvel's Highly Anticipated Sequel?
Despite everything the Marvel Cinematic Universe (MCU) had achieved, Black Panther took the series to another level. Director Ryan Coogler's movie proved to be more than a blockbuster. It became a cultural phenomenon, earning critical raves, $1.3 billion, and three Oscars. But which Black Panther actors will return for the upcoming 2022 sequel?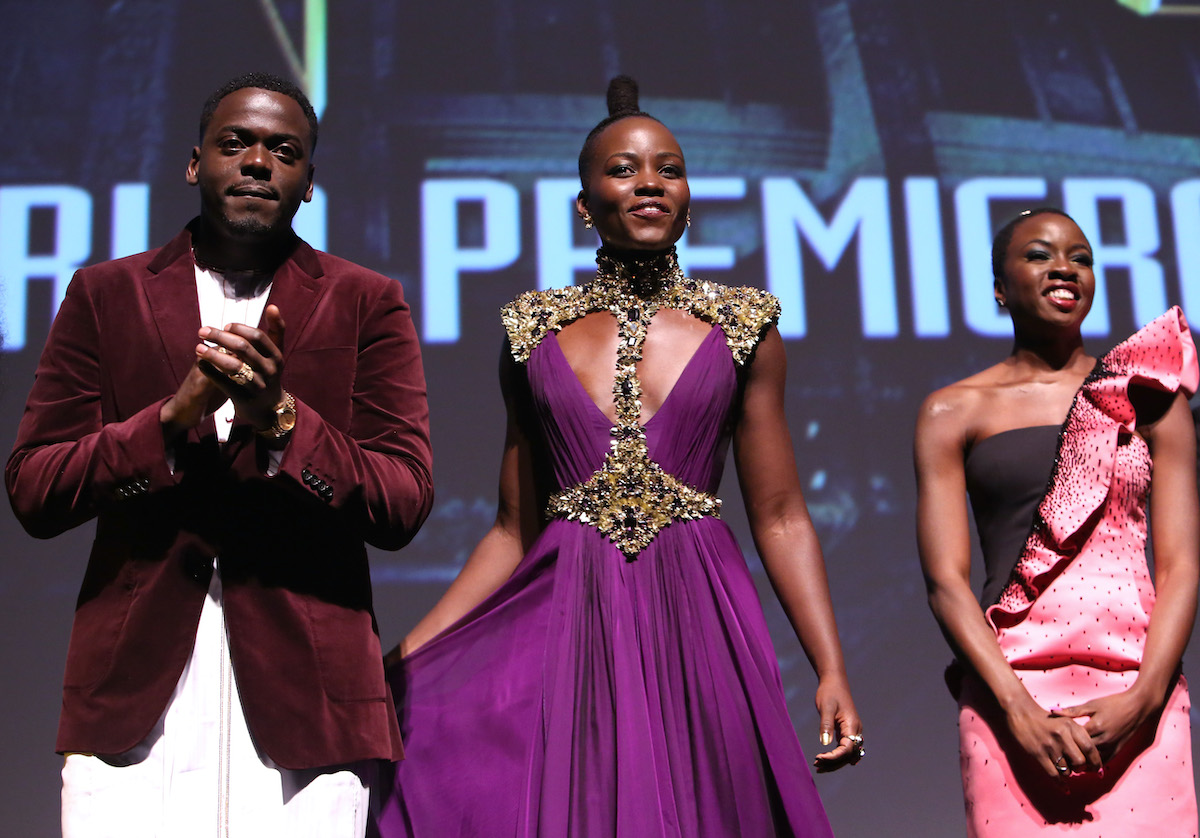 'Black Panther' star Chadwick Boseman died midway through 2020
Of course, whenever Marvel does begin production on Black Panther 2, it will do so without star Chadwick Boseman. The actor played T'Challa in four MCU installments, including two Avengers movies. However, following a lengthy battle with colon cancer, Boseman died in August 2020. Out of respect, Marvel Studios paused development on Black Panther 2.
Nevertheless, the studio still plans to move forward with the film. Neither Marvel nor Coogler have discussed how it will address T'Challa in the sequel. And fans have been debating whether the character should be recast or respectfully written out of the MCU following Boseman's death. In any case, the film is — so far — still set for a theatrical release on May 6, 2022.
These Marvel actors will return for Ryan Coogler's upcoming sequel
In addition to T'Challa, however, Black Panther boasted a stellar supporting cast. And by all accounts, many of these actors are set to reprise their roles in the sequel. Letitia Wright — whose character, Shuri, may be positioned as the series' new lead — will definitely return alongside Danai Gurira, Lupita Nyong'o, Winston Duke, Angela Bassett, and Martin Freeman.
Daniel Kaluuya previously expressed interest in returning but isn't yet official. Likewise, neither Andy Serkis nor Forest Whitaker — both of whom played characters that died in the first film — will likely return. And despite rumors to the contrary, 2020's Sexiest Man Alive Michael B. Jordan will not reprise his popular role as the villainous Killmonger. At least so far.
However, it's worth noting that many of these cast reports came in prior to Boseman's death. T'Challa would have been the main character of Black Panther 2. And with no clear indication how Marvel will tackle him in the sequel, the writers might have made drastic alterations as a result. In the process, some characters' roles might have been reduced or eliminated.
A 'Narcos: Mexico' star joined 'Black Panther 2' in a mysterious new role
Besides the many characters due back in Black Panther 2, fans only know of one new addition to the cast so far. According to The Hollywood Reporter, Tenoch Huerta — who plays Rafael Caro Quintero on the Netflix drama Narcos: Mexico — will star in the Marvel sequel. The site mentions Huerta is "in talks to play one of the antagonists" but mentions no other specifics.
Fans speculate Huerta could be playing long-rumored character Namor the Sub-Mariner. But other possibilities include Marvel characters White Tiger and Windeagle. At this point, anything is possible. The MCU tends to radically reinvent characters for their big-screen introduction. Answers will likely come soon enough, with Black Panther 2 set to film in summer 2021.