'Black Panther' Star Chadwick Boseman Struggled With This Part of Playing the Marvel Hero
The late Chadwick Boseman delivered several noteworthy performances prior to his 2020 death. But easily the one he'll be most remembered for is 2018's Black Panther. The Marvel blockbuster saw Boseman play the king of the fictional African nation of Wakanda. And he took the role very seriously, even if one aspect of T'Challa left the Black Panther actor uncomfortable.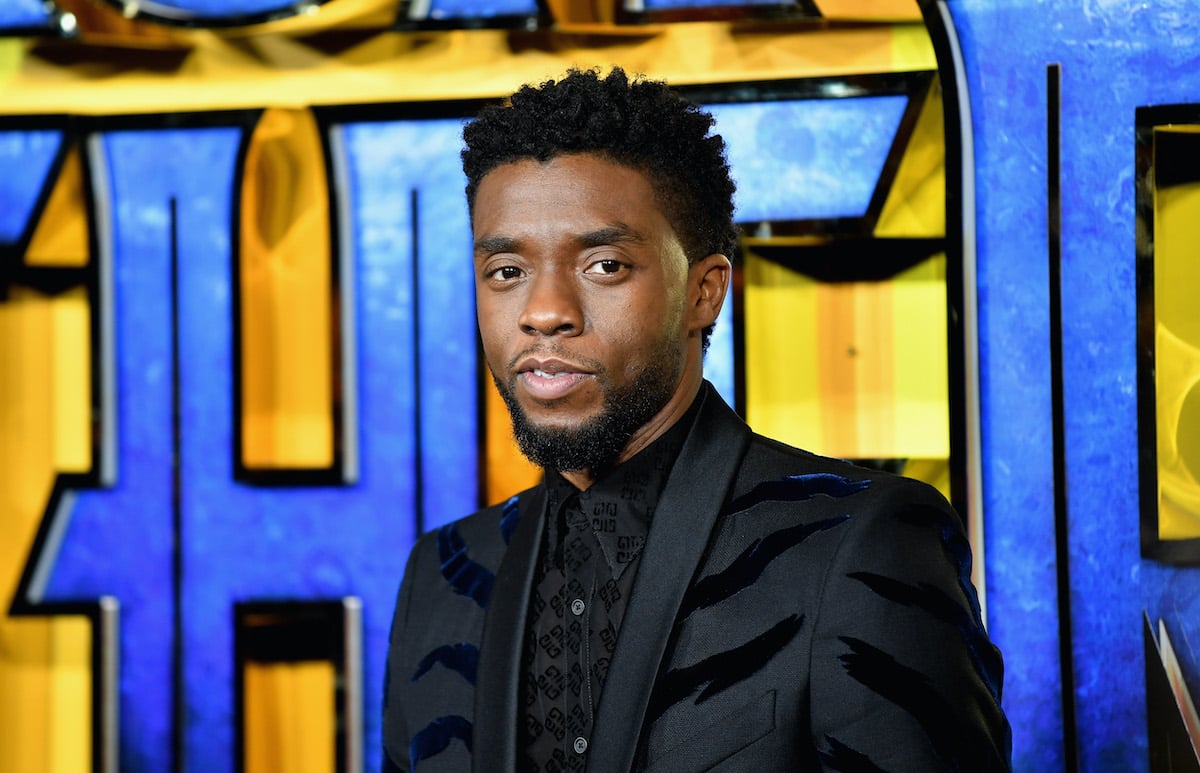 How did Chadwick Boseman die?
On Aug. 28, 2020, the world was shocked to learn the 43-year-old Boseman had died. In addition to news of his death came another tragic revelation. The actor had been fighting colon cancer since 2016. To put that in context, Boseman was diagnosed the same year he made his Marvel Cinematic Universe debut in Captain America: Civil War.
Following his death, fans, friends, and collaborators offered an outpouring of support for his widow, Taylor Simone Ledward. Everyone — including the higher-ups at Marvel Studios — was blindsided by Boseman's medical crisis. Marvel paused development on Black Panther 2 following the news. And immediately, all eyes turned to his final film, Ma Rainey's Black Bottom, which might wind up winning Boseman a posthumous Oscar.
RELATED: 'Black Panther 2': Michael B. Jordan Addresses a Potential Return as Killmonger
Related post url: 
The 'Black Panther' actor didn't love his costume
Because Black Panther meant so much to the Black community, Boseman took great pride in playing T'Challa. Certainly, the character is the first marquee Black hero of the MCU. But Boseman didn't enjoy the challenge of wearing Black Panther's superhero costume. In fact, while promoting Captain America: Civil War, he told Comic Book Movie how he coped with it.
"It was a gradual process seeing the different parts of it put together here [in Los Angeles], and when they finished it there. And every time they'd add a part, I'd be like, 'You mean it's going to cut off my air supply? Oh, okay, let me figure out how to breathe like that.' It was just a process of getting your mind right. I would talk to the stunt coordinator, some of the stunt guys, and they'd be like, 'Now you're in there. You have to go to this Zen space.'"
T'Challa's form-fitting get-up would be a challenge for any performer. But certainly, most Black Panther fans would agree the result was worth it. In Civil War and Boseman's three subsequent MCU appearances, the character embodies the ferocity, strength, and poise of his comic book counterpart. It's wild to think Boseman originally auditioned for Drax the Destroyer.
RELATED: Making 'Black Panther 2' Without Chadwick Boseman Is Something Letitia Wright Doesn't 'Even Want to Think About'
Related post url: 
'Black Panther 2' hits theaters in July 2022
Under normal circumstances, Black Panther 2 would already be facing an uphill battle. After all, its 2018 predecessor was a record-breaking, Oscar-winning phenomenon. Yet, following Boseman's death, the movie has a whole new level of pressure. And according to Marvel Studios head Kevin Feige, the sequel will pay tribute to the series' fallen star somehow.
At this point, little is known about the sequel. Most of the cast is returning from the original film, as is director Ryan Coogler. However, it remains to be seen how Black Panther 2 will resolve T'Challa's story without Boseman. Marvel has already announced it will not resurrect the actor with the benefit of CGI nor recast his role. The film releases July 8, 2022.