'Black Widow': 1 Year Later, MCU Fans Aren't as Hyped as They Once Were
Ever since The Avengers aired in 2012, talk of a Black Widow movie has been hyped across the Marvel fanbase for nearly a decade. Fans wanted to know what really happened in Budapest between Black Widow (Scarlett Johansson) and Hawkeye (Jeremy Renner) and wanted to get a look at Black Widow's, AKA Natasha Romanoff's, complicated history. As Marvel put out movie after movie in the decade following, it seemed like there was no hope for the only female Avenger to have her time to shine. Finally, fans got what they had been long-awaiting: Black Widow was set for a release date on May 1, 2020.
'Black Widow' was delayed due to the COVID-19 pandemic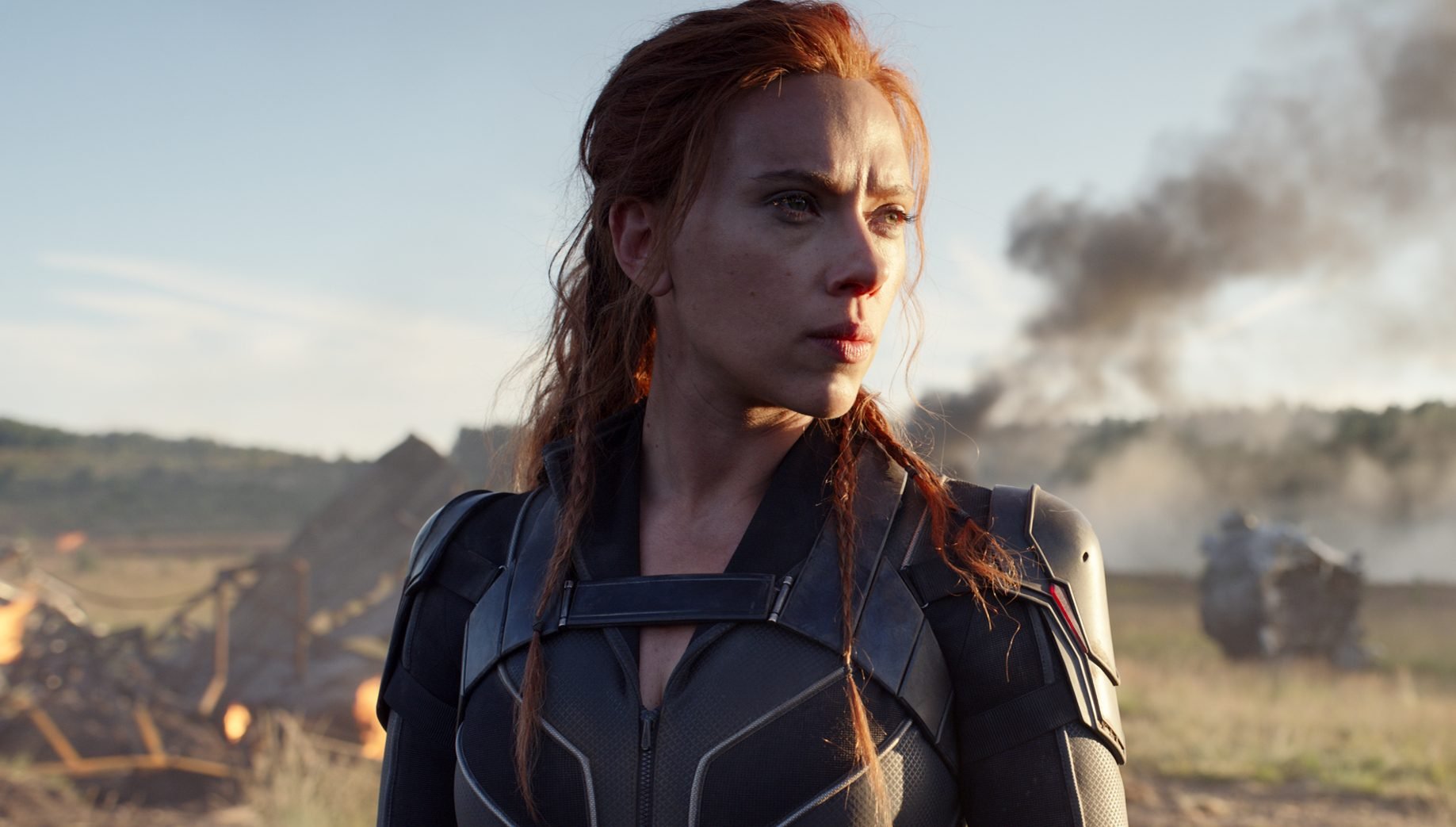 Unfortunately, because of complications due to the COVID-19 pandemic, the premiere date for Black Widow was pushed back over a year later until it finally debuted in theaters and on Disney+ Premier Access on July 9, 2021. Like anything that's been hyped for so long only to be delayed, fan reactions certainly changed over time. The trailer for Black Widow, which was initially released on Saturday night of Comic-Con 2019, according to The Wrap, announced that the film would be directed by Marvel-newcomer Cate Shortland and produced by Kevin Fiege, much to fan's anticipation.
The COVID-19 delayed a lot of releases in the world of entertainment, according to PopSugar — including Black Widow. The announcement of a release date had fans excited, but how long can a hype realistically last? One Redditor said: "I'm looking forward to it but I'm not as hyped as I was a year back." People can't simply stay excited for a whole year after the movie was announced when we were already prepared to see it back in 2020, and as a result, the excitement began to die off as the year went on.
Even movies like Ghostbusters: Afterlife, which was set to come out a day after Black Widow and was pushed back to November 2021, have been mostly forgotten by fans. Quite simply, people will move on to something else until the time comes, and the conversation will begin to fade.
Black Widow's death also played a part in fans' lack of excitement
Another aspect that changed the nature of the excitement around a Black Widow movie is the fact that Natasha Romanoff is no longer alive in the MCU. Her controversial death, which took place in Avengers: Infinity War when she and Hawkeye were chasing the Soul Stone, had divided reactions among fans. Some, such as Johansson herself, believed it was a solid end to her character arc.
In an interview with Inside the Magic, Johansson said, "For me, it made so much sense that she would sacrifice herself, not just for the greater good of humanity, but actually for her friends, which was really at the heart of it, and, um, she's a good one."
Still, other fans believed the death did not do her character justice — which in turn, impacted their enjoyment of the Black Widow movie after waiting for nearly a decade to see the spy and former SHIELD agent on the big screen by herself. While fans knew, initially, that her movie was going to be a prequel that would unveil much of her backstory, knowing that a beloved character is dead certainly killed the excitement for some.
"I'm not hyped for [the Black Widow Movie] since we already know Nat's fate," another Redditor fan said. "There's really no impact for this movie in the overall MCU narrative (I hope I'm wrong). Even if there's a new Black Widow, I will not be invested in the new BW since there's no long build up to the character before taking the mantle from Nat."
If there's a formula for keeping fans excited about film releases, Marvel seems to have it down to a science — except for when COVID-19 is involved.
RELATED: Was Scarlett Johansson at the 'Black Widow' Premiere?