'Black Widow' Cast: Here's Why You Recognize Young Yelena Belova
The Black Widow cast looks highly familiar, and viewers can identify most of the actors, except young Yelena Belova. This movie is Scarlett Johansson's seventh time portraying Natasha Romanoff/Black Widow. In contrast, it's Florence Pugh's first time in the Marvel Cinematic Universe, as Yelena Belova. But the Little Women star is not new to Hollywood.
Hellboy actor David Harbour joined the cast of Black Widow as Alexei Shostakov/Red Guardian. Plus, Academy Award and Golden Globe Award winner Rachel Weisz is no stranger to the big screen, with films such as The Bourne Legacy and Oz the Great and Powerful in her filmography. However, the young actor who plays Yelena Belova does look familiar, too. Where have viewers seen her before?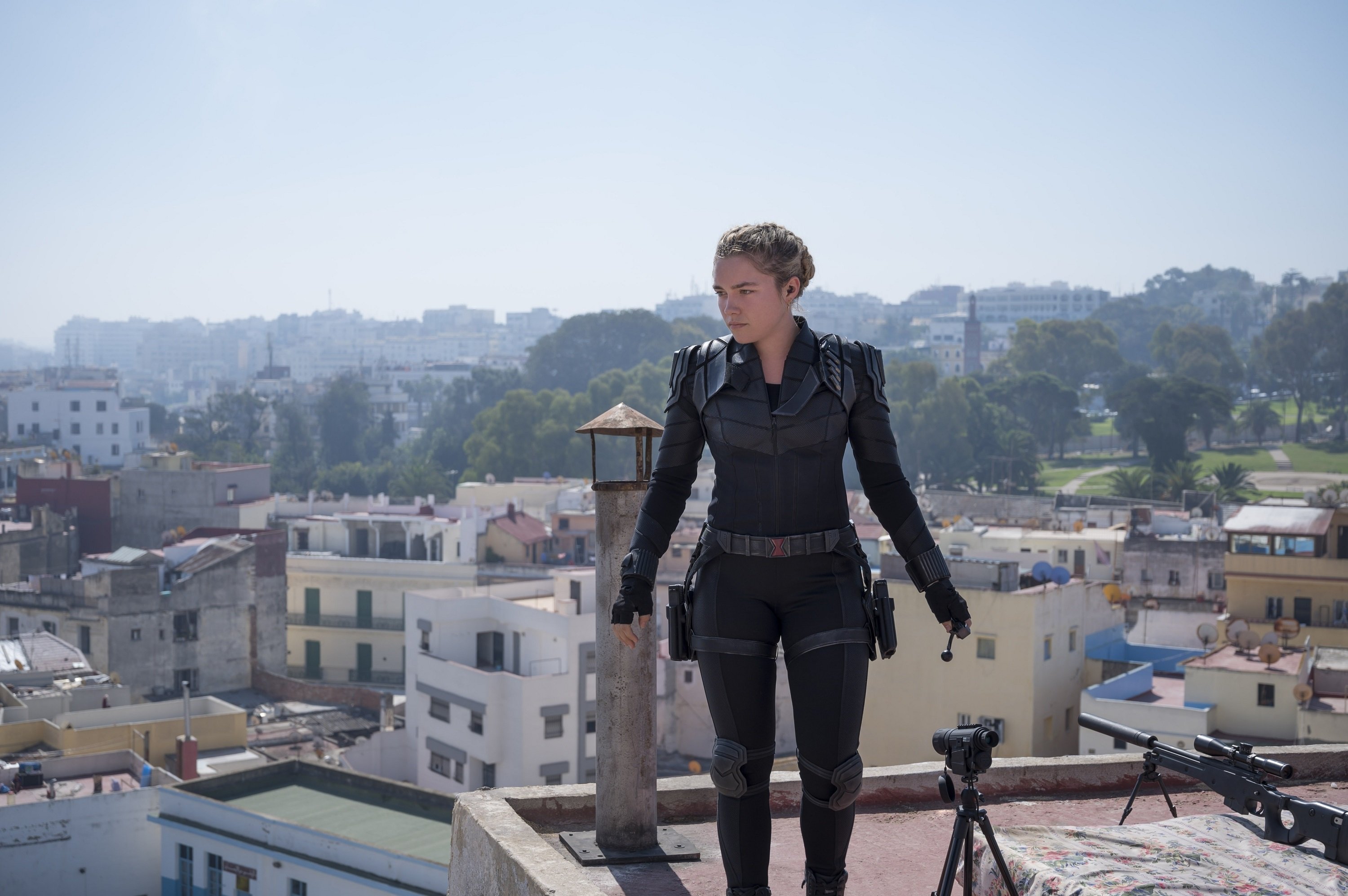 Who plays Young Yelena Belova in the cast of 'Black Widow'?
When viewers meet Yelena Belova in the new Black Widow movie, they find out that she is a spy and assassin who trained alongside Natasha Romanoff in the Red Room. She, too, was known as Black Widow. When viewers get the backstory on Yelena and Natasha, they meet the two young actors — Violet McGraw and Ever Anderson. 
Violet McGraw, who plays young Yelena Belova in the cast of Black Widow, is only 10-years-old. However, according to IMDb, she acted in numerous films and TV shows already. She began her career working on the TV series, Love in 2016, playing a recurring role as Nina. You might also recognize her from the 2018 film Ready Player One. 
In 2018, McGraw starred as young Eleanor "Nell" in the Netflix series The Haunting of Hill House. Then in 2019, she played the role of Violet in the film Doctor Sleep.
Violet McGraw — acting is a family business
Although she's only ten years old, Violet McGraw was no stranger to Hollywood before she was cast in Black Widow. All of her siblings act as well. Madeleine "Maddy" McGraw, her older sister, starred in the TV series Outcast in 2016 as Amber Barnes and voiced the role of Maddy McGear in Cars 3. Violet's older brother, Jack McGraw, voiced the role of young Arlo in The Good Dinosaur. Maddy's twin brother, Aidan, portrayed young Colton Kyle in the Clint Eastwood film American Sniper in 2014. Violet told J-14 Magazine that her entire family loves Marvel movies, so she was ecstatic to be cast in one.
RELATED: 'Black Widow' Cast: Young Natasha Romanoff Looks Familiar Because of Her Mom
"I love Marvel movies," Violet told the outlet. "My whole family loves Marvel movies, and we actually have this tradition that we have to see the Marvel movie when it comes out in theaters. My favorite female Marvel character is Black Widow."
Young Yelena met Scarlett Scarlett Johansson at the 'Black Widow' wrap party
Violet McGraw still could not believe she was in an MCU movie. The young actor explained to J-14 Magazine that she was extremely nervous when she met Scarlett Johansson.
"Since she is my favorite female Marvel character, I just couldn't believe that I was meeting her," McGraw told the outlet. "I even got to talk to her at the wrap party, and I was super excited, too. I've been wanting to meet her for a while since I first got to see her in a movie. She was just so beautiful and so nice, and it's just plain awesome."