Florence Pugh Added an Off-Script Joke To 'Black Widow' in Response To a Sexist Line
Black Widow is a historic film for Marvel Studios. The film is their first that features a predominantly female cast and a female director, as well as the first that has its lead actor also signed on as an executive producer.
For many years, Marvel's films have been overtly male-leaning in their tone, storylines, and perspectives. This, in turn, has resulted in many of the studio's films including misogynistic and sexist dialogue and imagery, much to the dismay of its female audience.
Even Black Widow, which revolves around women, has its moments, particularly when David Harbour's character, the Red Guardian makes a sexist joke toward his daughter Yelena. However, emerging talent Florence Pugh was able to add her own snappy retort in response to the tasteless line.
The 'Black Widow' production team used humor to address each character's trauma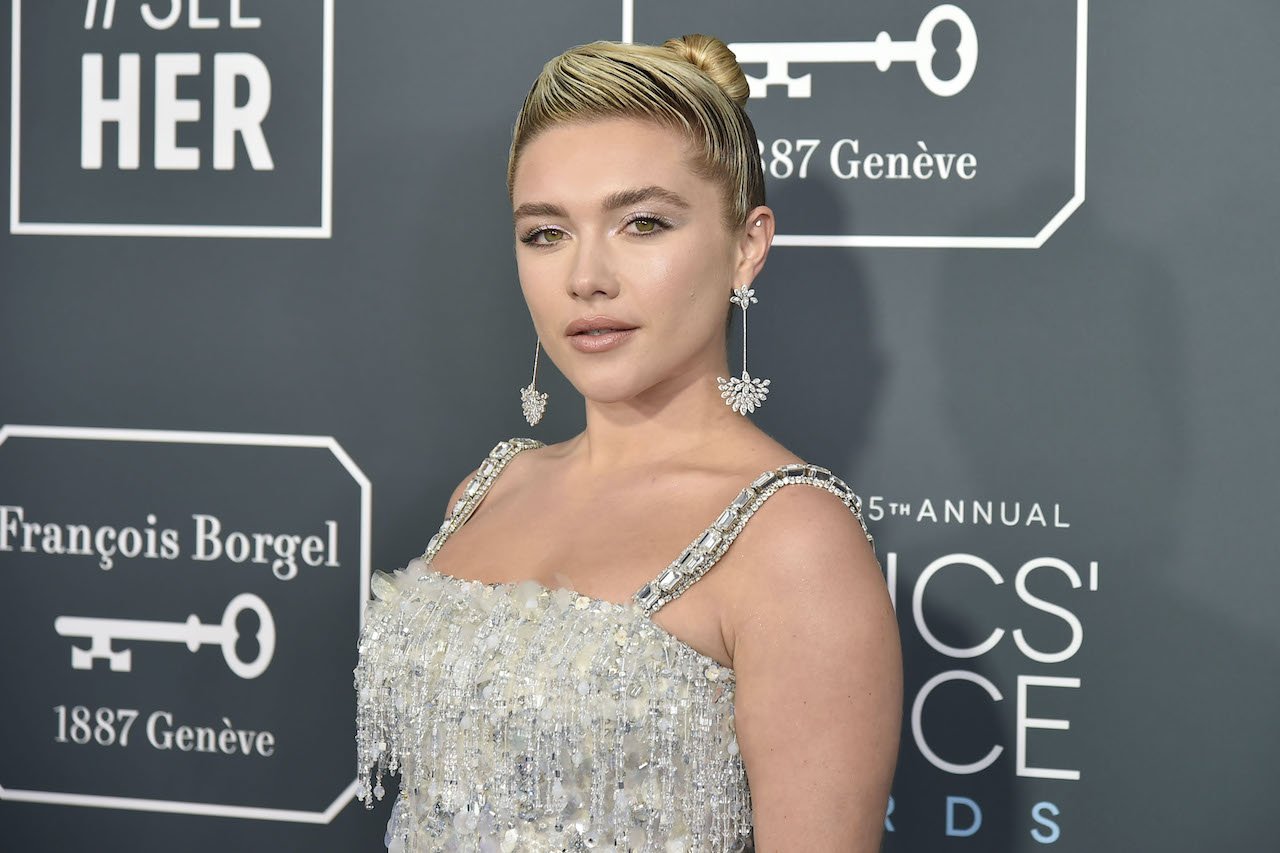 Black Widow has a different tone than many other Marvel films, as it contains much more humor than previous works. According to director Cate Shortland, this was an intentional decision, as the movie's characters have much heavier backstories.
"What we tried to do was use humor to talk to the trauma," she told Polygon. "Most people in this film who've been victimized, are actually making jokes about that because they're trying to overcome it."
The 'Black Widow' writer put a sexist joke in the script
Even though Black Widow is full of sarcasm and jokes, not all of it is tasteful. At one point in the film, the Red Guardian makes a sexist joke about his daughter's mood that initially offended the film's lead actors. 
"So Eric, who is our writer, had written a joke about women being in bad moods because they have their period," Shortland recalls. "And I remember Florence and Scarlett and I reading it and just being like, 'Oh, my God, this is ridiculous.'"
RELATED: Scarlett Johansson Says Marvel's 'Male Writers' Created a Strange Black Widow Outfit That Got 'Quickly Killed'