'Black Widow': Florence Pugh Reveals the 1 Woman That Made Her Want to Join the MCU — and It's Not Scarlett Johansson
Black Widow will mark Florence Pugh's debut in the Marvel Cinematic Universe. Her character, Yelena Belova, is the "annoying little sister" of Scarlett Johansson's Natasha Romanoff.
In the new deluxe hardcover companion piece Marvel's Black Widow: The Official Movie Special Book, Pugh reveals the one woman who made her want to join the MCU — and it's not Johansson.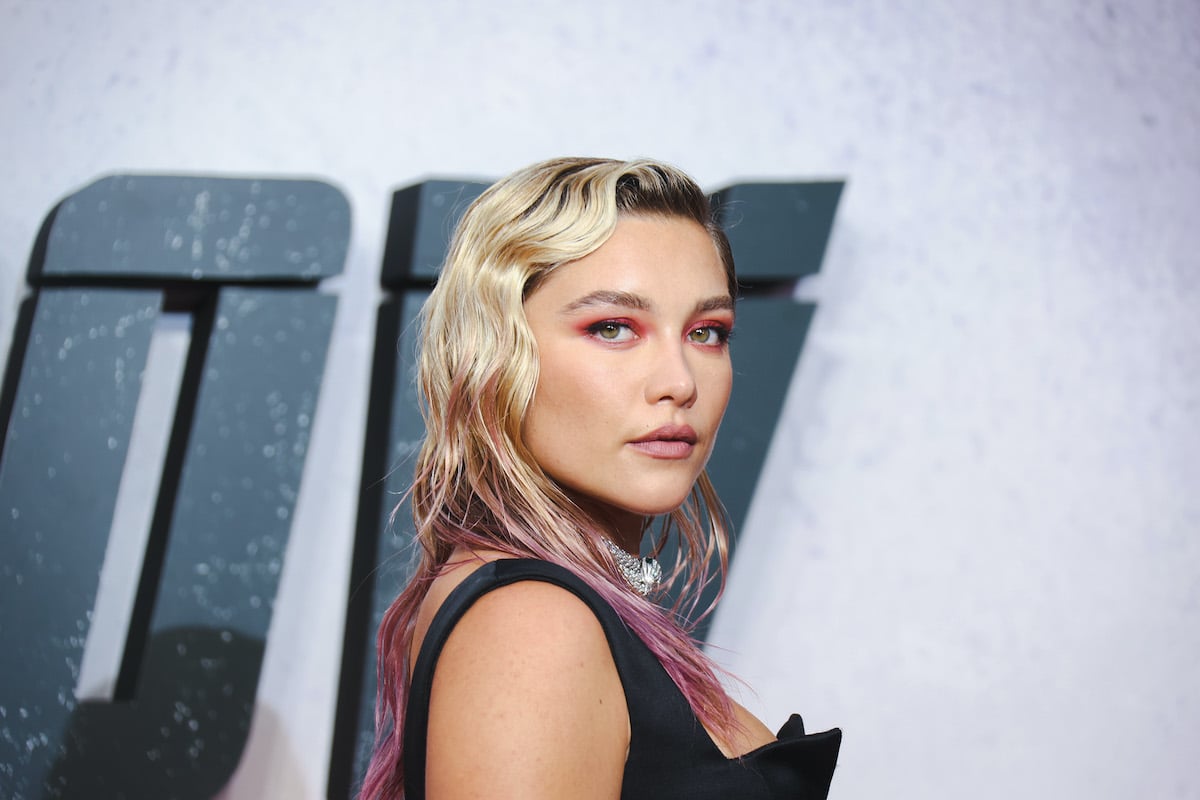 The 'Black Widow' star says Yelena and Natasha are 'figuring out who they are'
Black Widow is a jump back in time in the MCU, as it takes place between the events of Captain America: Civil War and Avengers: Infinity War. The film will see Natasha return to Russia, where she meets Yelena, who Pugh describes as Natasha's "annoying little sister."
"When she meets Scarlett's character, Natasha, Yelena is kind of rediscovering who she is after being in the Red Room for so long. So together they realize that they're both suffering in very similar ways," Pugh explains in a first-look at the book from Marvel.
"There is a lovely and unique friendship between the two of them because they are ultimately long-lost sisters. They repair one another and each other's holes in their lives. At the heart of it is this very brutal journey figuring out who they are."
Natasha and Yelena 'grew up to live different lives'
Pugh explained that director Cate Shortland wanted all the Widows in the film to understand where they came from. Since they haven't been affected by the normal world, the actors had to understand how their characters would walk and talk and what their body language would be.
"Obviously, a massive part of that is the fact that both Natasha and Yelena were broken up when they were children and grew up to live different lives," Pugh notes. "To look at what that would do to their relationship and what that would do when they see each other again years later, we had to figure out if we would have similarities, if we would talk in the same way, if we found it being comfortable around one another."
Florence Pugh says the director of 'Black Widow' made her want to join the MCU
Pugh has nothing but praise for her co-star. She says that Johansson has been the "female face" of the MCU for more than a decade. Pugh described Natasha's Black Widow as a character who "takes no garbage, can fight anything, and is just as compatible as any of the men." However, it wasn't Johnasson who made Pugh want to join the MCU. Instead, it was Shortland.
"The very fact that they put Cate Shortland in the director's chair, who I never would have thought would be helming one of these films, in front of one of the most precious storylines is amazing. That in itself is branching out," Pugh said.
Cate Shortland helped Florence Pugh and Scarlett Johansson form their bond as actors
Johansson says it was Shortland who helped her and Pugh form their bond as actors. She told The Hollywood Reporter that she and Pugh "bonded over a headlock" after Shortland brought in "someone who could coach [them] through some bonding and trust exercises."
"That was kind of goofy and fun. But the real bonding happened on the first or second day of Florence's work when we immediately slammed each other into door frames and cabinets. It was so physical, and it was a real icebreaker," Johansson said with a laugh.
Florence Pugh didn't need any guidance in 'Black Widow'
Black Widow is Johansson's ninth and (most likely) last Marvel film and Pugh's first. But Johansson said she didn't feel the need to guide her co-star or give her any advice about succeeding in the MCU. She says that Pugh is "forging her own path."
"She's so comfortable in her own skin; she's very grounded; and she also has a very healthy career and healthy ego. So she didn't need any of my guidance at all. She's figuring it all out on her own," Johansson said.
Black Widow premieres in theaters and on Disney+ premiere access on July 9.
RELATED: Scarlett Johansson Still Thinks Black Widow's Death in 'Avengers: Endgame' 'Made Sense' — Despite 'Mixed Reactions'