'Black Widow' Star Florence Pugh Once Screamed To Paolo Nutini That She Would 'Have His Babies'
Florence Pugh has become one of the hottest young stars in entertainment in a relatively short amount of time. Her brilliant performances in films such as Midsommar and Little Women have solidified her as one of Hollywood's most promising talents, and her latest film Black Widow has only increased her appeal.
Even though Pugh has recently garnered considerable fame, it wasn't long ago that she was just a normal person who freaked out when she saw famous entertainers. In fact, when she was only a teenager, Pugh had an unforgettable outburst when she saw Paolo Nutini performing live at a music festival.
Pugh recently admitted that she told the chart-topping British singer that she would have his children while he was mid-performance.
Florence Pugh had a fangirl moment when she saw Paolo Nutini at a music festival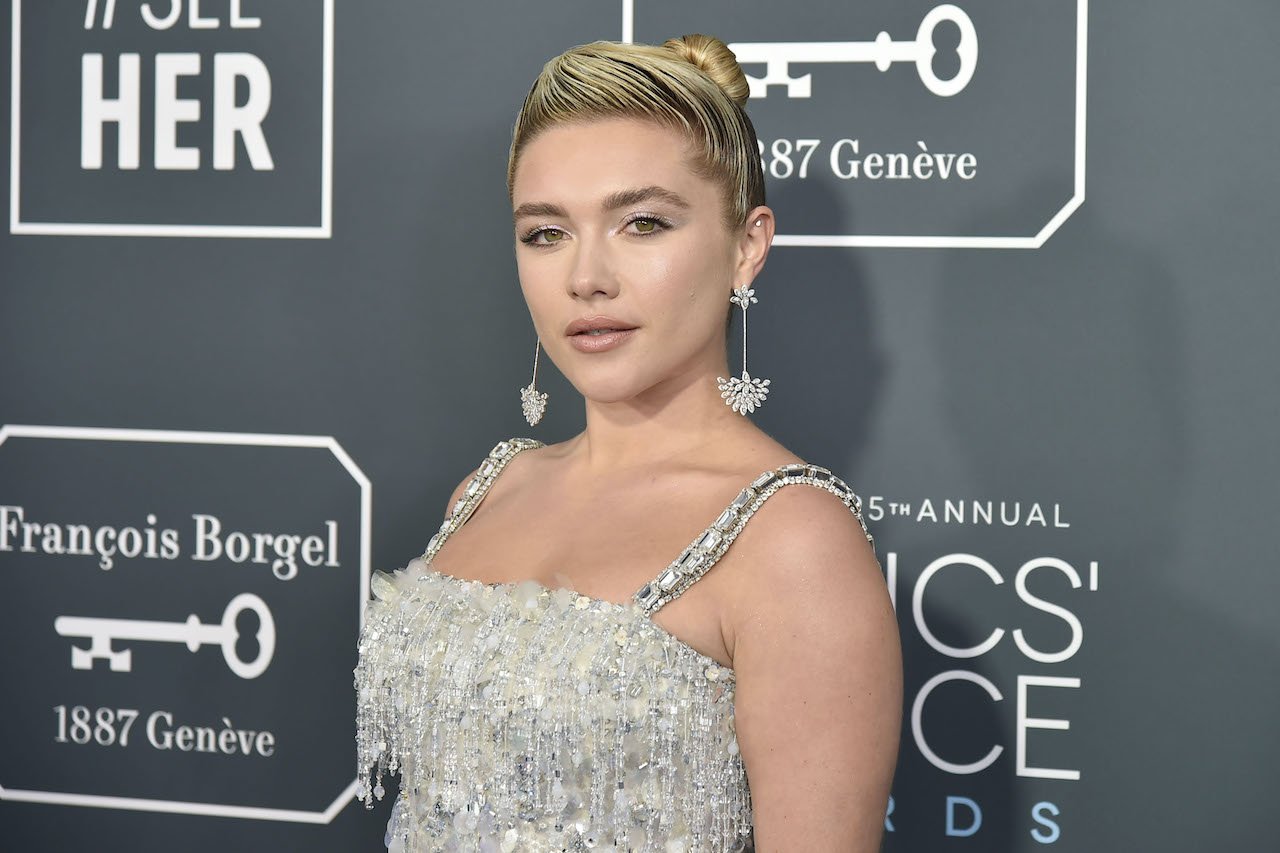 Pugh discussed the hilarious scene during a recent interview with LADBible after she was asked who she had her first star-struck moment with.  
"I say my proper like, 'Oh my God, I felt like one of the Beatles fans and could've potentially fainted' [moment] was me and my mate cued at the front at Latitude Festival," Pugh said. "We queued for hours to see Paolo Nutini.
The 'Black Widow' star told Paolo Nutini she would have his children
During the festival, Nutini was performing a musical set that Pugh was front row for. She was so overcome with excitement that she blurted out the first thing that came to her mind, which happened to be carrying Paolo's children.
"I was just—I could not believe that potentially his spit could land on me, that's kind of how close I was. And in one of these just like, high intense moments, I was like, 'I'll have your babies!'" Pugh recalled. "And I was probably about 15 and I remember he was just about to do his song. And he looked down in my direction and did his little Paolo Nutini smirk, and I was like, 'I could die a happy woman.'"
She was also starstruck by Scarlett Johansson while working on 'Black Widow'
Even though Pugh's moment with Nutini occurred when she was just a teen, she still has moments where she freaks out around big celebrities such as her co-star, Scarlett Johansson. During a separate interview with Access, Pugh admitted that she couldn't stop staring at Johansson while they were working on their latest film, Black Widow.
"Look at any of the behind-the-scenes pictures and video footage. I'm always just gazing at her, like this [stares off screen]," Pugh said.
In the same interview, Johansson confirmed Pug's awkward behavior.
"She's gazing at me, and then it's me literally going like this [covers face with hand]," Johansson said. "Sheepish, like looking over."
Pugh and Johansson both star in Marvel's Black Widow, which is now playing in theaters everywhere. 
RELATED: 'Black Widow': Scarlett Johansson and Florence Pugh Became Close Friends While Choking Each Other Out — 'It Ended Up Being the Perfect Ice Breaker'