Are 'Black Widow' Star Florence Pugh and Zach Braff Secretly Married?
Florence Pugh and Zach Braff have been in a relationship for nearly two years. But outside of a few social media posts, they've kept their relationship out of the public eye. Still, unlike the majority of Hollywood romances, this one appears to be the real deal.
In fact, rumors are starting to swirl that Pugh and Braff have secretly tied the knot.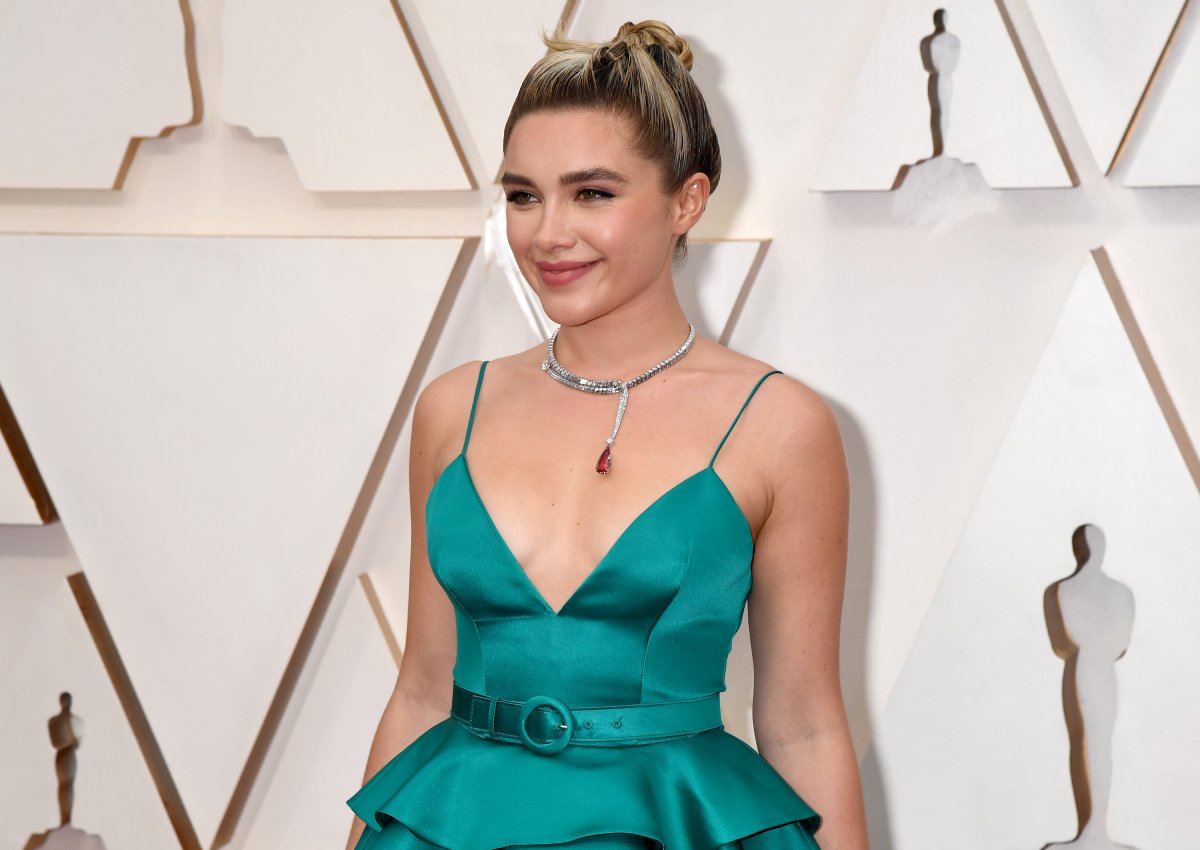 Florence Pugh starred in Zach Braff's short film 'In the Time It Takes to Get There'
The Black Widow star and Braff reportedly met in late 2018 when she starred in his short film for Adobe Creative Cloud titled In the Time It Takes to Get There. Not long after the film's release in April 2019, cameras caught the couple holding hands in New York City.
Four months later, the duo appeared together on Instagram for the very first time when actress Sydney Morton posed a pic of her and fellow actor Preston Boyd hanging out with Braff and Pugh on a boat in Spain.
In October 2019, Pugh made her first appearance on Braff's Instagram page when he posted a pic of four friends. In the caption, Braff wrote, "People I love."
However, they avoided walking the red carpet together at Pugh's Little Women premiere in NYC in December of that year. But that same month on social media, Pugh made her first public comment about her relationship with Braff.
The Black Widow star defended the Scrubs alum against negative comments about one specific detail that some fans seemed to have a problem with.
The couple has received criticism about their age difference
Braff is 21 years older than Pugh, and this has apparently ruffled the feathers of some fans. When the rumors were swirling that something was going on between the two, Pugh spoke up about her relationship with Braff for the first time in a December 2019 Instagram post.
Pugh posted a pic of herself standing outside an LA deli, and in the caption she wrote, "first pit-stop, Matzo Ball soup. #curingjetlag101." In the comments, Braff posted a princess emoji. This prompted a fan to respond to Braff, and they wrote, "You're 44 years old."
In response Pugh told the critic, "And yet he got it." Later, she told Elle magazine that her comment was "necessary."
"People need to realize that it's hurtful. I have the right to hang out and be with and go out with anyone I want to," she said.
RELATED: 'Black Widow' star Florence Pugh Could Not Care Less What Fans Think About Her Romance With Zach Braff
In early 2020, more pictures started to emerge that proved Braff and Pugh were an item. It was also clear that they were self-isolating together amid the pandemic. But, it wasn't until April that they made it official on social media.
Unfortunately, the haters came out en masse, forcing Pugh to turn off her comments and post a video defending her relationship.
"I am 24 years old. I do not need you to tell me who I should and should not love. And I would never in my life, ever, ever, tell anyone who they can and cannot love. It is not your place and really, it has nothing to do with you," Pugh said. "The abuse that you throw at him is abuse that you are throwing at me, and I don't want those followers."
Did Zach Braff and Florence Pugh get married?
For the second half of 2020, Pugh and Braff laid low. They visited her parents in England. And, during the holiday season, Pugh enjoyed her first Hanukkah with Braff. It also seems that they secretly got married around that same time.
On January 3, 2021, Pugh's friend Trevor Tutle posted a sweet tribute to Pugh on Instagram for her 25th birthday. And there appeared to be a clue that indicated she and Braff were married.
Tutle posted a pic of Pugh dancing, and in the caption he wrote, "Happy birthday to this shining shaker! Your spirit is infectious, your laugh hilarious. You've made this awkward year kinda delightful with your pizzas and antics. Much love FPB!"
Immediately, fans started asking if FPB stood for Florence Pugh Braff. They didn't get any answers. But, an insider on the celebrity gossip page @DeuxMoi – who claims to live in the same neighborhood as Pugh and Braff – shared a major scoop.
"There's a high chance Florence and Zach are actually engaged/married and it happened over the lull between Christmas and NYE," the source claimed. "Trevor Tutle, who posted with the caption 'FBP' is their next-door neighbor who's extremely close to them."
The source went on to say that Braff is "fully in love with Florence" and she's been living with him for the past year.
"I see them all the time walking their dog around, those two are probably the most solid Hollywood couple. During the first months of lockdown our neighborhood did driveway concerts and those two were always hand in hand of arms wrapped around. And they are extremely close with each other's family and friends," the source dished.