'Black Widow': Jeremy Renner Teases Hawkeye's Return After Scarlett Johansson's Budapest Comments
It has been nearly a decade since Scarlett Johansson's Black Widow Natasha Romanoff first referenced Budapest in The Avengers. Now it appears that Marvel will finally give fans answers to one of their longest-standing mysteries. The actress has promised that fans will finally find out what that reference means in Black Widow when it hits theaters next year. But does that also confirm a cameo by Jeremy Renner's Hawkeye?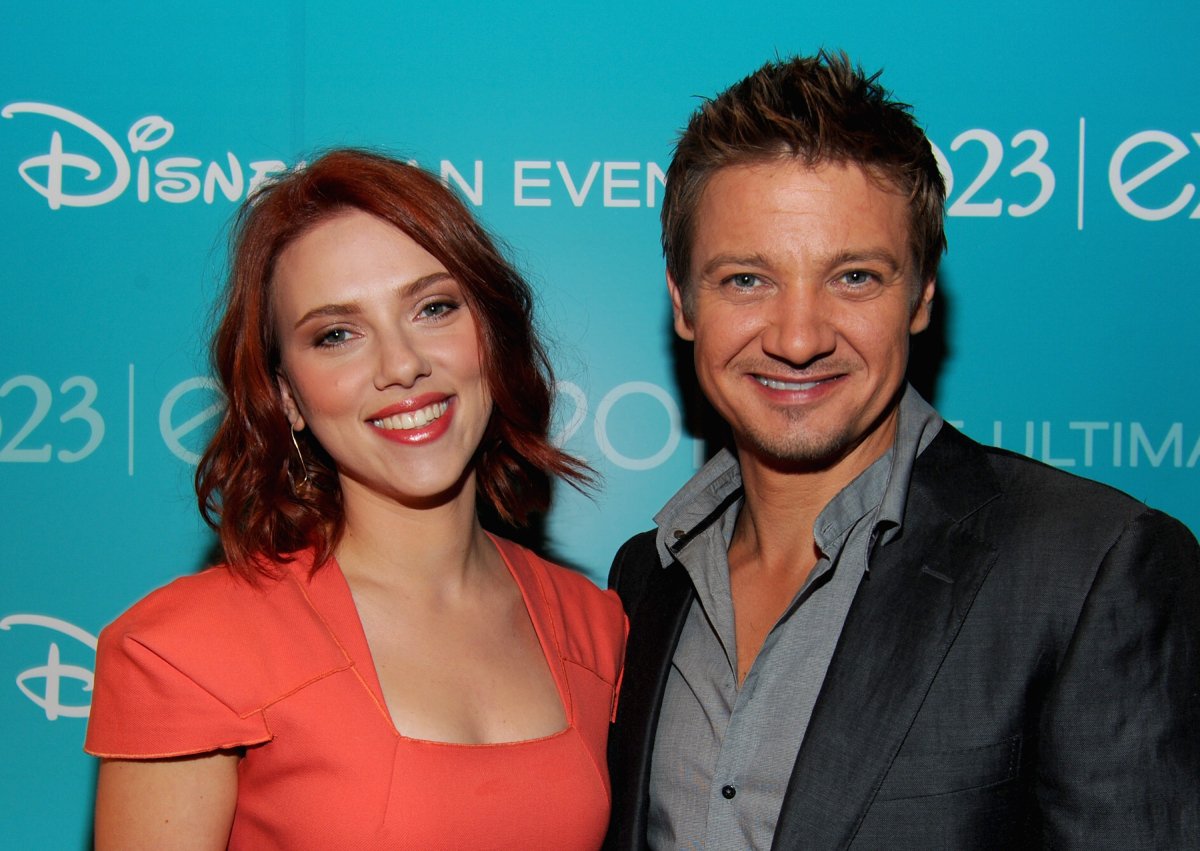 Marvel has hinted at Black Widow's backstory throughout the first three phases of the MCU
Black Widow's Budapest mission with Hawkeye (Jeremy Renner) has been one of the biggest mysteries during the first three phases of the Marvel Cinematic Universe. Audiences still don't know much about the Russian spy after all this time, but Marvel has hinted at her backstory repeatedly.
As Screen Rant notes, Black Widow will be the first and only time that Natasha is the focus of a film. Of course, fans already know that she died in Avengers: Endgame. She may have exited the MCU, but fans will get one more chance to find out about Natasha's life.
The long-awaited solo flick will jump back in time to immediately after the events of Captain America: Civil War. Natasha will return home to Russia and reunite with her "family" while fighting Taskmaster.
However, there will be much more to the story. Marvel will finally fill in the gaps about Natasha's past and answer lingering questions fans have had for years. Johansson promises that one of the questions they will answer is about her mission to Budapest with Hawkeye.
Scarlett Johansson says the Budapest reference began as a 'throwaway line'
The very first reference to Budapest was in 2012's The Avengers when Natasha told Clint Barton that the Battle of New York "was just like Budapest all over again." He immediately responds, "You and I remember Budapest very differently."
Ever since this brief moment, fans have wondered what actually happened. In Marvel's Black Widow: The Official Movie Special Book, Johansson confirms that all will finally be revealed.
RELATED: 'Black Widow' Will Reportedly Finally Explain 1 of the Biggest Mysteries in the Marvel Cinematic Universe
"We all agreed that we had to find out what happened in Budapest," Johansson said. "That started out as this throwaway line which Joss Whedon threw into Marvel's The Avengers as a funny moment between Hawkeye and Black Widow. That's Clint and Natasha talking about their history, and you get a fun little Easter egg for fans to theorize about.:
Johansson said that they knew they had to go back to Budapest and find out what really happened there because if they didn't, people would feel unsatisfied. The actress says that even she wondered what really happened there.
Jeremy Renner teases the return of Hawkeye in 'Black Widow'
Going into Natasha's final MCU film, Johansson says they often talked about what was going on in her character's head. She believes that Natasha is haunted by the fact that she has a past with "unfinished business" that she feels guilty about.
Will this be the only way Black Widow references Budapest? Johansson's comments indicate fans will get much more than background details. As Cinema Blend notes, the situation appears to be a "jumping off point" for the movie.
Rumors have been swirling for months that Renner will pop up in Black Widow, possibly in a flashback about what exactly happened in Budapest. Renner himself recently teased Marvel fans about Hawkeye's potential return.
On his official Instagram account, Renner shared a snap from the account @mcugirl, which also reported on Johansson's Budapest quote, adding the text, "Hmmmmm. Loose lips sink ships Nat."
Marvel has not commented on the rumors surrounding Renner's possible cameo.
Black Widow is scheduled to hit theaters on May 7, 2021.