'Black Widow': How Scarlett Johansson Convinced Director Cate Shortland To Make the Marvel Movie — 'It Was Like a Courtship'
After over a year with no cinematic releases, Marvel has finally made its latest film, Black Widow, available to the public. Viewable in theaters and on Disney+, the prequel film stars Scarlett Johansson and Florence Pugh and is set after the events of Captain America: Civil War.
Even though Black Widow stars Marvel veteran Johansson, the movie also features Marvel Cinematic Universe newcomers Pugh, Rachel Weisz, and director Cate Shortland. Yet, while the actors were excited to sign on for the film, Shortland wasn't immediately interested in working on the blockbuster flick.
In fact, Johansson herself had to call up Shortland and convince her to direct Black Widow.
'Black Widow' director Cate Shortland initially turned down directing the film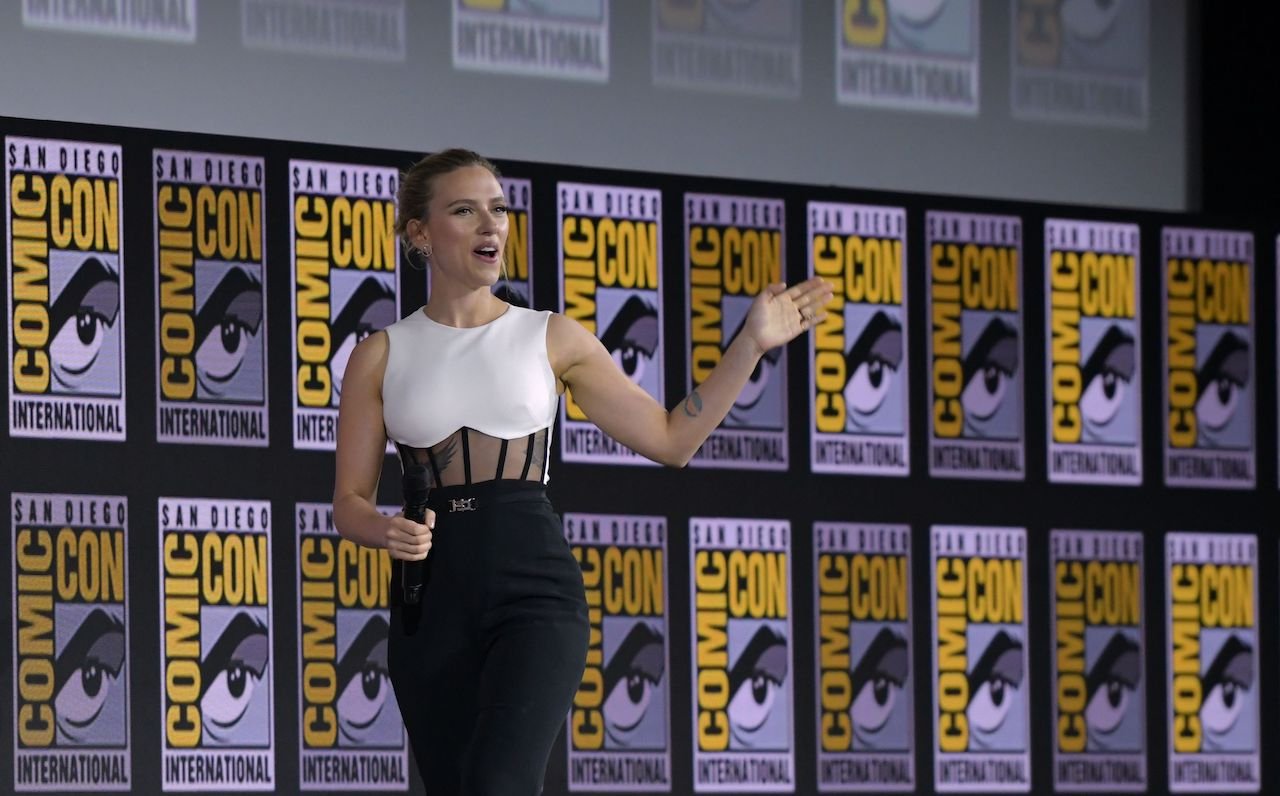 When Shortland was first offered the opportunity to direct Black Widow, the film's massive scale and enormous budget seemed out of her wheelhouse. She discussed her reservations about the movie during a recent interview with Variety.
"Initially I said, 'No,'" Shortland admitted. "So I told my manager in LA, Aaron Brown, I said, 'There's no way I can do this movie. And I'm not sure why they're asking me, and it's crazy, this whole endeavor.' And then she never told them, 'No.'"
However, once Shortland began having conversations with Johansson about the movie and its unique story, she realized she was truly invested in bringing it to life.
"I kept thinking about it, and then I spoke to Scarlett again. And we kept speaking, and then I was just — I just got hooked. I got hooked on the idea of trying to tell a really personal, intimate story, in amongst so much beauty and spectacle. Because I really wanted the film to be a fairground ride, but at the same time, I knew we had to honor who she was. Then it became about, 'Ok, who do we bring into this story who's gonna let the light in?" she added.
Scarlett Johansson convinced Cate Shortland to direct 'Black Widow'
When conversations between Johansson and Shortland started, the two had no rapport. Shortland compared their initial interactions to the early stages of a romantic relationship when two people have to feel each other out.
"We were quite tentative with each other, so she told me how much she had liked some of my movies. And then I told her how much I had liked her performances. It was like a courtship," Shortland said.
Despite the initial awkwardness of their conversation, things took a turn for the better after Johansson and Shortland found more common ground during their Zoom call.
"I remember the first time we Zoomed, my daughter was in the house and I was like, 'Oh sorry, my daughter's making a lot of noise. … Scarlett said, 'Can I meet your daughter? And then she just sat and spoke with my daughter, and what I got from that was she didn't change when she spoke to me or my daughter. And that's kind of where I got this — I became very inquisitive about who she was. 'Cause that's a rare thing," she said.
Black Widow is now playing in theaters and streaming on Disney+.
RELATED: Scarlett Johansson Had Some Great Advice For 'Black Widow' Co-Star and Marvel Newcomer Florence Pugh