Why 'Black Widow' Star Scarlett Johansson Knew She Wanted Cate Shortland To Direct the Marvel Movie From the Start
Marvel's Black Widow is one of the most highly anticipated films of 2021. Released on July 9, the film dives deeper into the story of Natasha Romanoff, who is played by Scarlett Johansson.
Aside from it being one of the first movies of the year that fans can watch in theaters, Black Widow is also the first Marvel project that features a women-led cast and a woman director.
Johansson, who is also an executive producer on the film, recently revealed that she fought hard for Cate Shortland to direct Black Widow for this very reason.
Scarlett Johansson knew she wanted Cate Shortland to direct 'Black Widow'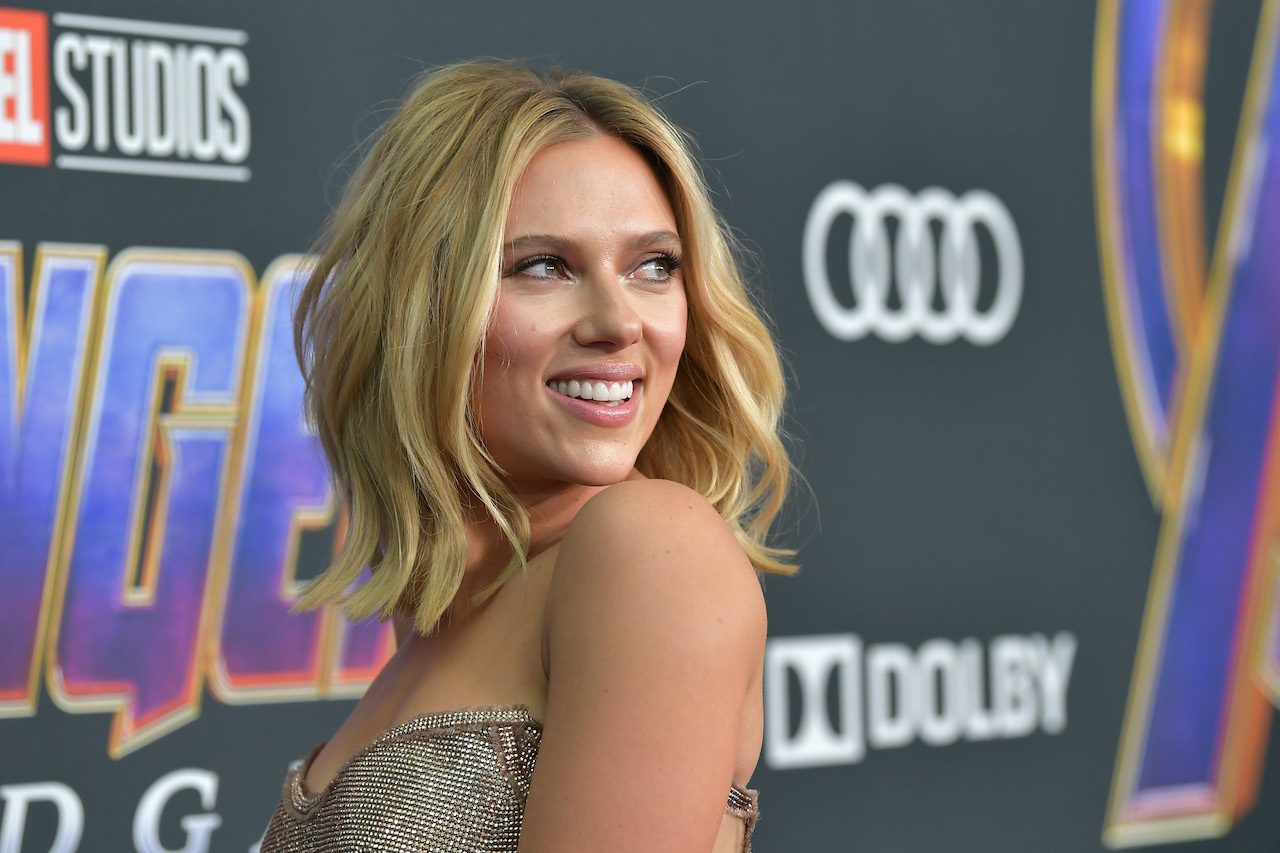 Johansson talked about the creative decision during a recent interview with Variety, noting that she knew she wanted Shortland after seeing the director's 2012 film Lore — which she described as "perfect."
"From the very beginning, it was Cate Shortland for me," Johansson said. "She was very elusive!"
After watching Shortland's previous films, Johansson knew that Shortland would bring a unique creative perspective to Black Widow.
"She was interested in the parts of Natasha that I was interested in," she said. "She would probably say something like, 'All her messy bits!' or something like that. She loves to examine all the flaws of a character, or the perceived flaws of a character — their insecurities. And she was so interested to pull apart this woman, you know?"
Cate Shortland is the first woman to solely direct a Marvel Studios film
Outside of seeing Shortland's talent, Johansson's decision to lobby for the director had a lot to do with the fact that she's a woman. After signing on, Shortland became the first woman to solo direct a Marvel Studios movie which has a lot to do with why Natasha's portrayal is so different from how it's been in past Marvel films. Johansson has previously stated that her character had been hypersexualized in other movies.
"It couldn't have been done with anybody else," Johansson added.
Cate Shortland wasn't interested in directing 'Black Widow' at first
Even though Johansson knew she wanted Shortland for Black Widow, Shortland wasn't so sure the project was right for her.
"Initially I said, 'No,'" Shortland admitted in a separate Variety interview. "So I told my manager in LA, Aaron Brown, I said, 'There's no way I can do this movie. And I'm not sure why they're asking me, and it's crazy, this whole endeavor.' And then she never told them, 'No.'"
Scarlett Johansson convinced Cate Shortland to direct 'Black Widow'
Eventually, Johansson was able to reach out to Shortland to discuss the opportunity, even if the conversation was awkward at first.
"We were quite tentative with each other, so she told me how much she had liked some of my movies. And then I told her how much I had liked her performances. It was like a courtship," Shortland said.
However, after getting past the initial formalities, Johansson turned on her charm and convinced Shortland to direct Black Widow.
"I remember the first time we Zoomed, my daughter was in the house and I was like, 'Oh sorry, my daughter's making a lot of noise. … Scarlett said, 'Can I meet your daughter? And then she just sat and spoke with my daughter, and what I got from that was she didn't change when she spoke to me or my daughter. And that's kind of where I got this — I became very inquisitive about who she was. 'Cause that's a rare thing," she said.
Black Widow is now playing in theaters.
RELATED: Scarlett Johansson Felt Marvel's Original 'Black Widow' Storyline Was 'Uninteresting' — 'It Felt Very Old Fashioned and Not True'