'Black Widow': Scarlett Johansson Reacts To Becoming the First Marvel Actor to Executive Produce Their Stand-Alone Film — 'In Many Ways, It's My Greatest Accomplishment'
Scarlett Johansson has been known for being one of Hollywood's biggest actors for many years, but she recently added a new title to her resume. In her latest film, Black Widow, Johansson is not only the lead actor, but she's also the movie's executive producer.
As such, Johansson was largely responsible for securing the talent and finances for Black Widow, which was no easy task. However, the position also gave her significant creative control over the film, such as deciding who she wanted to direct the picture.
By taking on the job, Johansson made history by becoming the first Marvel actor to both star in and executive produce their own stand-alone film.
Scarlett Johansson says executive producing 'Black Widow' is her greatest accomplishment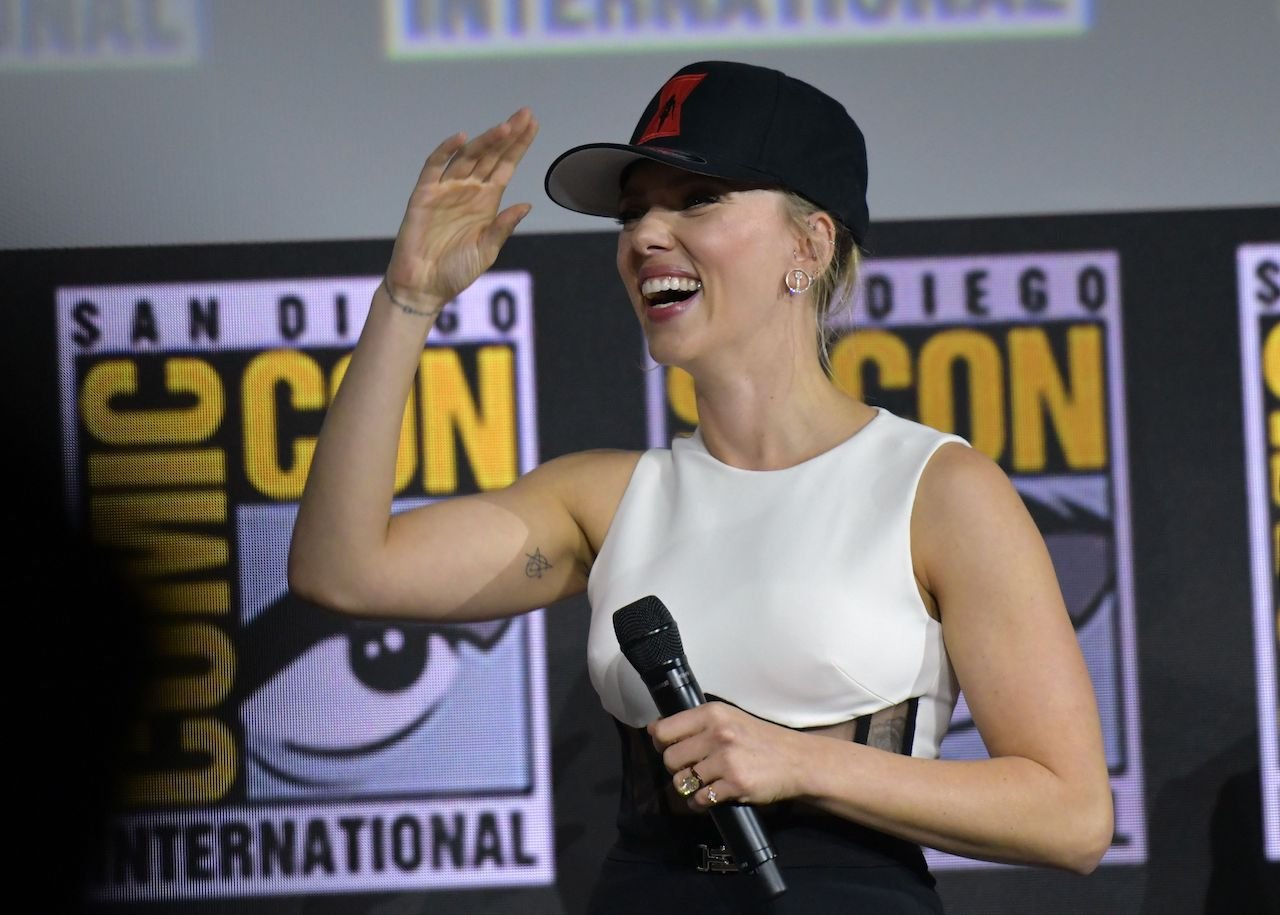 Johansson shared her reaction to the historic feat during a recent interview with Entertainment Tonight, calling it her biggest achievement yet.
"I have to say, that actually, in many ways, was my greatest accomplishment on this film, was being able to executive produce it and carve this out of nothing," Johansson said. "We made the movie because we wanted to, not because we had to, which was liberating in a lot of ways," she said. "And [we] really got to focus on what we thought was the most important part of Natasha's story, and this is the result of that."
She had significant creative control over the film's story and characters
As Black Widow's executive producer, Johansson had significant decision-making power over creative choices for the film. In fact, Johansson was so unimpressed with the movie's original story that she completely changed several parts of it.
"We knew we wanted to include the Yelena character really early on, but that character really transformed over the months of prep that we did and development," Johansson said. "The character kind of felt very — I don't know how to say this. I guess what I would say is that the story of two women competing against one another and trying to take each other down and sort of dethrone one another felt uninteresting."
Scarlett Johansson hand-selected 'Black Widow' director Cate Shortland
When the time came to pick a director for Black Widow, Johansson already had a frontrunner in mind. She called upon Cate Shortland, an indie film director whose movies she loved.
"From the very beginning, it was Cate Shortland for me," Johansson told Variety. "She was very elusive!"
Johansson knew she wanted a woman to be the sole director of the film, which was also a historic accomplishment for Marvel Studios.
"She was interested in the parts of Natasha that I was interested in," she said. "She would probably say something like, 'All her messy bits!' or something like that. She loves to examine all the flaws of a character, or the perceived flaws of a character — their insecurities. And she was so interested to pull apart this woman, you know?"
Black Widow is now playing in theaters. 
RELATED: Why 'Black Widow' Star Scarlett Johansson Knew She Wanted Cate Shortland To Direct the Marvel Movie From the Start