'Black Widow' Star David Harbour Wants the Red Guardian to Fight This Avenger (No, It's Not Captain America)
'Black Widow' star David Harbour has a few ideas for how Red Guardian could return to the MCU, including a showdown with Hawkeye.
Marvel's Black Widow is giving film enthusiasts reason to rejoice with its box-office success. Of course, that's not the only reason people are excited. Although the film brought Natasha Romanoff's (Scarlett Johansson) story to an end, it opened new possibilities for the Marvel Cinematic Universe. For one, the franchise can now bring Yelena Belova (Florence Pugh) into the fold, something it already teased during its end-credits scene. However, there's another character who could reappear down the line as well: the Red Guardian (David Harbour).
[Spoiler warning: This article contains spoilers for Black Widow.]
Who is the Red Guardian?
In Black Widow, Harbour's Red Guardian is Alexei Shostakov, Natasha and Yelena's adoptive father. He begins the film as an undercover agent for the man running the Red Room. In fact, he's the one who turns the girls over to the organization, a move he later comes to regret.
In the film's present-day storyline, Red Guardian agrees to help Natasha and Yelena take down the Red Room and his former partner. His character offers viewers comic relief and a redemption story, rounding out Natasha's family nicely.
It's also worth noting that Harbour's Red Guardian has powers similar to Captain America. Being a Super Soldier could make him a valuable addition to the MCU, whether that's as a hero, villain, or something in between.
David Harbour doesn't want his 'Black Widow' role to be a one-time thing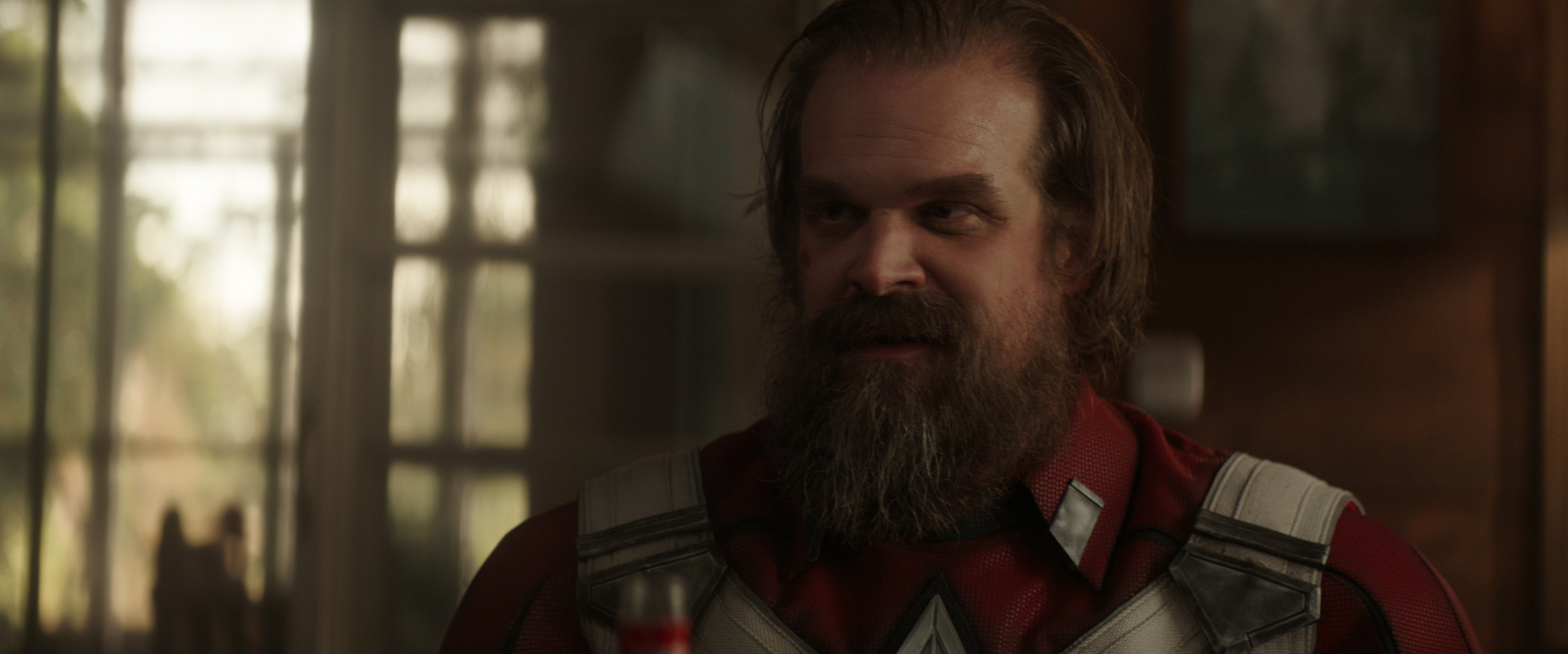 While Black Widow gives fans plenty of reason to believe Pugh's character will become a staple of the MCU, the film doesn't elaborate on what's next for Harbour's. Alexei and Melina (Rachel Weisz) ride off with Yelena and the rest of the now-freed Widows. Currently, it's unclear if they'll make another appearance.
According to Harbour, he's game to return to the MCU — in fact, he's even willing to take on a solo movie. During an interview with Insider, the actor was asked if Red Guardian was "a one-and-done role." He responded, "I mean, I would like to say no. I'm down for more."
Naturally, the decision remains in Marvel's hands. If Harbour does return, however, he admitted he has two ideas for how Marvel could utilize his character. The first would be an origin story, taking us through how he became a Russian Super Soldier.
The second concept would draw more direct ties in the MCU and give him a chance to run into Yelena again. As it turns out, Harbour would love to see his character fight a certain Avenger.
The actor wants to see Red Guardian take on this Avenger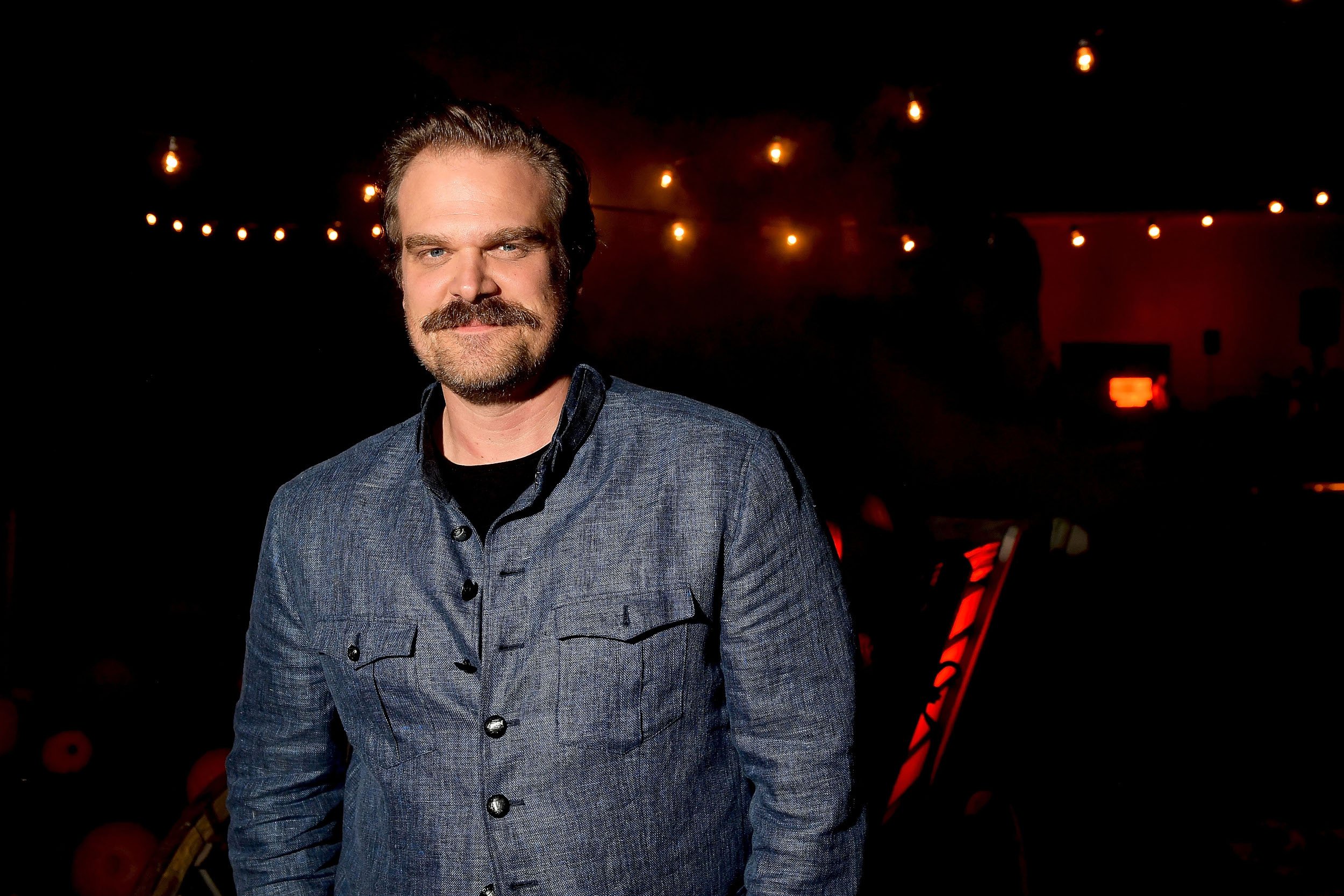 Harbour's character spends the majority of Black Widow comparing himself to Captain America (Chris Evans). The two seem like natural rivals, even if one clearly holds the upper hand. However, that's not the Avenger Harbour wants to go head-to-head with during an upcoming film. Instead, he believes Red Guardian would seek out the same form of vengeance as Yelena after learning about Natasha's death.
That's right, Harbour wants his character to run into Hawkeye (Jeremy Renner) — and he doesn't believe the meeting would be amicable. It seems Natasha's entire family blame the Avengers for her death, and Hawkeye's role in it won't soon be forgotten. Harbour dove into how a story between the two characters could play out.
"When he finds out that she was on that cliff with Hawkeye and maybe the version of the story he hears is that Hawkeye pushed her off or something, it's a moment when Red Guardian turns back to the guy he was," he told Insider. "He now wants vengeance for her. That I feel would play well."
Whether Marvel will run with that idea remains to be seen, but the franchise would certainly be missing out if it failed to invite Harbour back for another outing. Red Guardian has an interesting backstory and a compelling on-screen demeanor, both of which should be explored in more depth.