'Black Widow' Star Florence Pugh Admits Her Marvel Role Wasn't Easy to Accept
It would be hard to pinpoint exactly when Florence Pugh's career exploded in popularity, but it definitely happened. The star went from relatively unknown to Oscar-nominated while she showcased her amazing range across genres. On top of that, she's made herself a fan favorite with her witty social media banter and bold determination not to …
It would be hard to pinpoint exactly when Florence Pugh's career exploded in popularity, but it definitely happened. The star went from relatively unknown to Oscar-nominated while she showcased her amazing range across genres. On top of that, she's made herself a fan favorite with her witty social media banter and bold determination not to let other people tell her how to live her life. In short, Pugh has skyrocketed to stardom in the short span of a few years, and she shows no signs of letting up anytime soon. 
As her Marvel Cinematic Universe premiere is set to happen with the much-anticipated Black Widow film, Pugh opened up about how difficult it was to accept the role and all the responsibility and expectations that came with it.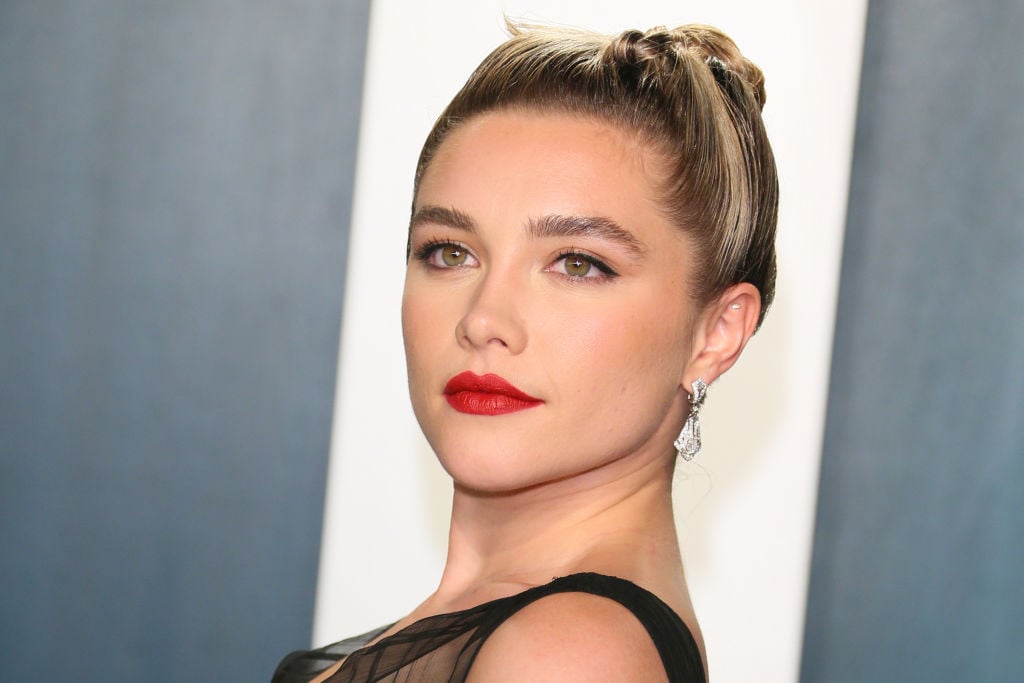 Florence Pugh can do it all 
The English actor made her professional debut in 2014 with The Falling, a dark and dramatic film set in 1969 at an English girls' school. Pugh acted alongside Maisie Williams, whose own fame was on the rise because of her Game of Thrones performance. Pugh's next roles included some historical ones. She played Katherine in Lady Macbeth and Cordelia in King Lear. Earning a solid reputation for her ability to perform dramatic roles, Pugh landed the starring part in 2019's creepy horror Midsommar. 
At the same time, she was cast as Amy March in the latest iteration of the classic Little Women. Seeing Pugh perform in both of these roles, which were so different from one another, while masterfully handling each, solidified her star status. The Oscar nomination she received for Little Women didn't hurt, either. With dramas, period pieces, and horror under her belt, Pugh has shown a tremendous range. Now she'll also be adding action to the mix. 
Florence Pugh will play Yelena Belova
In the upcoming Black Widow film, Pugh will play alongside Scarlett Johansson as Yelena Belova, a Russian spy who underwent the same training as Black Widow. While Belova is referred to as Black Widow's "sister," the pair are bonded by experience rather than blood. In the comics, the pair have a deep rivalry that ties into their different approaches to life, and the trailer suggests this tension carries over to the films as well. 
Pugh and Johansson certainly bonded on set, and Johansson has spoken about how much she admires Pugh and wishes she had been more like her when she was younger. For her part, Pugh has been outspoken about how important it was to her that playing the role of an action star didn't negatively impact her relationship with her body. Part of her negotiation for the role involved making sure that she would have control over her workout routine and appearance. 
Florence Pugh was not sure about taking the Black Widow part
Concerns about maintaining healthy physical boundaries wasn't the only thing on Pugh's mind when she was offered the part. Pugh knew that she was stepping into a franchise with a fandom like nothing she had ever seen before: "When you think of Marvel, it's big and daunting." She admits in an interview with Elle UK that she didn't have a huge connection to Marvel growing up and wasn't sure she was prepared to take on the part and its responsibility to fans. 
When she went into San Diego's Comic-Con, she was coming face to face with some of her toughest potential critics. "I'm also playing a character who no one's seen before but they've read about her; I didn't know whether people were going to hate me," Pugh explains of that moment. Her palms were sweaty as she faced the crowd. When Johansson reached out to give her hand a reassuring squeeze, she realized Johansson's palms were sweaty, too. It was then that she understood that the role was nerve-wracking for even the seasoned and beloved star, and that helped her feel more at ease about it.