'Black Widow' Star Florence Pugh Calls Her Debut in the MCU Both 'Painful' and 'Important'
Black Widow is currently scheduled to hit theaters in November. There's no doubt that Scarlett Johansson is the star, and this is her swan song in the Marvel Cinematic Universe. At the same time, newcomer Florence Pugh is making her MCU debut as Yelena Belova. She recently revealed her first Marvel film is both "painful" and "important."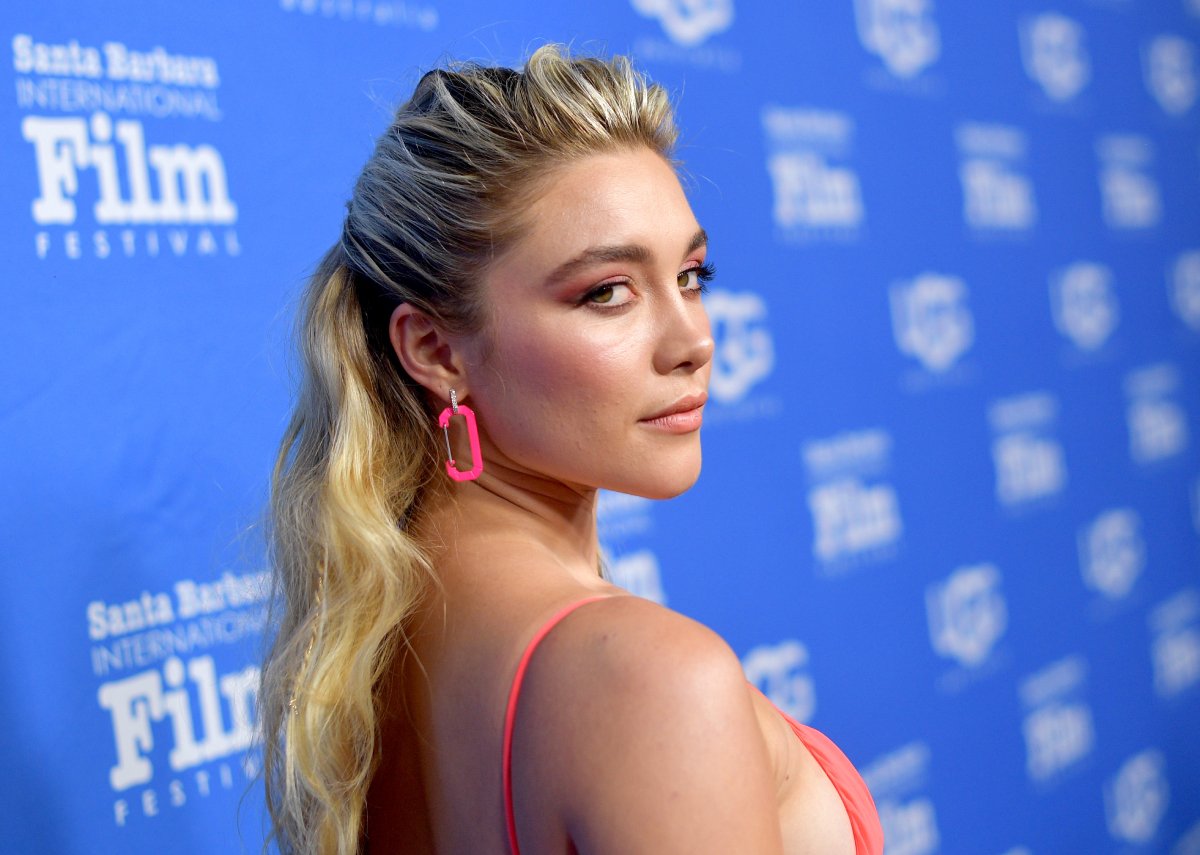 The 'Black Widow' November premiere date is not a sure thing
According to Variety, Black Widow's scheduled November 6 premiere date is in danger. They report that Disney is likely to delay the release of the film again. Before the pandemic hit, Disney scheduled Black Widow's premiere for May 1.
They were hoping that pushing it back six months would be enough. But, only 70 percent of theaters have re-opened and they are having trouble attracting audiences. To make things worse, theaters in major markets like Los Angeles and New York are still closed.
RELATED: 'Black Widow': Marvel Reportedly Wants to Push Back the Entire Phase 4 Lineup Until 2021
Disney execs watched Christopher Nolan's Tenet only make $29 million over two weeks in cinemas. Numerous insiders say the company is going to delay Black Widow again because it's too soon to make money at the US box office.
While fans might have to wait even longer for Natasha Romanoff's return to the big screen, they won't have to go to the theatre at all for the new Pixar film Soul. Disney is reportedly scrapping the animated film's theatrical release and moving it to Disney+.
Scarlett Johansson says her character is at peace with her death
The last time fans saw Black Widow was when she sacrificed herself in Avengers: Endgame. She didn't get the same send off as Robert Downey Jr.'s Iron Man. But, that's because she had her own solo film in the works for Phase 4.
Johansson told Total Film that Natasha is at peace with her death. This is because she was a hero who made a choice. It wasn't something out of her control.
RELATED: 'Black Widow' Will Help Marvel Fans Understand Why Natasha Sacrificed Herself in 'Avengers: Endgame'
"I love Natasha. She's had an incredible 10-year journey, and I felt that she was finally able to make an active choice. It seemed very in-character, that ultimate sacrifice that she makes," Johansson explained.
She added that Natasha knew "in a weird poetic way" that it was her destiny all along. The Oscar nominee says that when you look back on the other films, it's in there. All the films have led her to that choice, and for her to be able to make the choice.
Florence Pugh calls 'Black Widow' both 'painful' and 'important'
Black Widow won't be like other Marvel films. Instead of a large story filled with action and humor, this movie offers something different. According to Total Film, director Cate Shortland gives fans a serious, more intimate look at its characters. Pugh says one of the most interesting things is how far Shortland "went with it."
"This film is about the abuse of women," Pugh explained. "It's about how they get involuntary hysterectomies by the age of eight. It is about girls who are stolen from around the world. It's so painful, and it's so important."
RELATED: 'Black Widow' Star Florence Pugh Wanted to Make Sure She 'Was Calling the Shots' When It Came to Her Body — Not Marvel
She added that it's exciting for a Marvel film to be reaching all of those levels in an abuse story challenged by its own victims. The best thing, Pugh says, is that fans see women strive and be strong. They are assassins, yet they still need to discuss how they were abused.
"It's an incredibly powerful piece," Pugh says.
Black Widow could possibly debut on Disney+ around the holidays. That is reportedly one of the alternatives Disney is considering.