'Black Widow' Star Florence Pugh Dishes on How Therapeutic Cooking Is For Her
Florence Pugh has only been acting for about six years, but she has already accumulated an impressive resume. She has starred in some of Hollywood's hottest movies, including Lady Macbeth, which won her the British Independent Film Award for best actress in 2016. Almost every movie that Pugh has starred in has become an instant hit. …
Florence Pugh has only been acting for about six years, but she has already accumulated an impressive resume. She has starred in some of Hollywood's hottest movies, including Lady Macbeth, which won her the British Independent Film Award for best actress in 2016. Almost every movie that Pugh has starred in has become an instant hit. Her career has definitely taken off quickly and doesn't seem to be slowing down anytime soon.
Because of coronavirus (COVID-19), she has been forced to take a break from acting and stay in her home. Just like most people in the world right now, Pugh has found the lockdown to be a very stressful and worrisome time. Luckily, this rising star has found a therapeutic way to relax and relieve some stress while she is at home.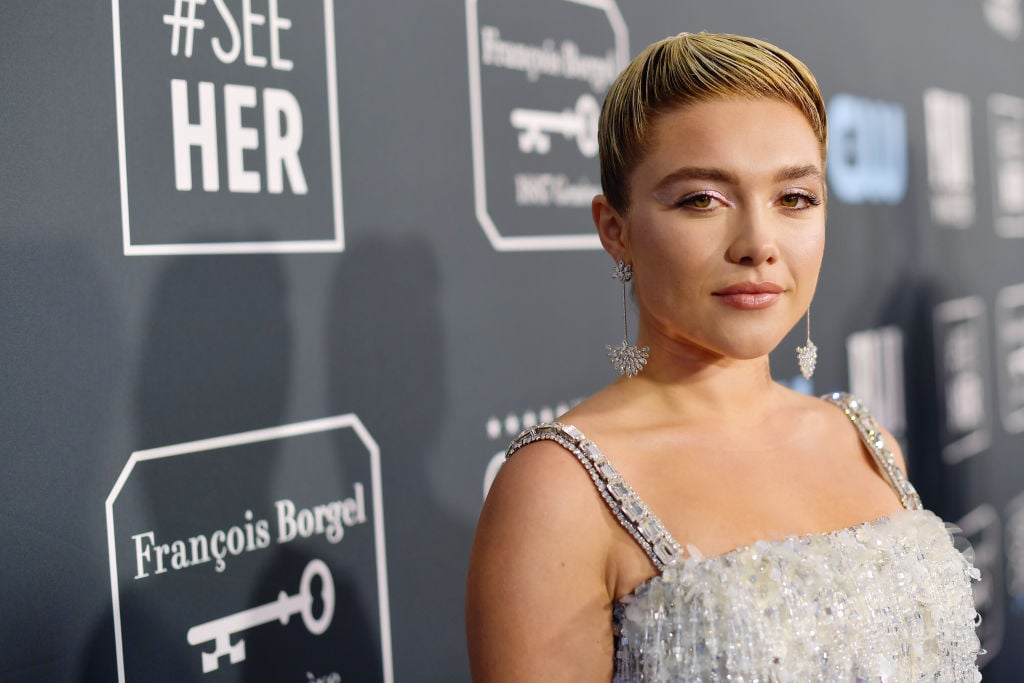 Florence Pugh's impressive career
Born and raised in the UK, Pugh first started acting when she was just a teenager. The first film that she ever starred in was a mystery drama entitled The Falling. She starred in a few other British films before crossing the pond and trying to conquer Hollywood. In 2015, she starred in her first American movie, Eric McCormack, and then went on to star in an independent film entitled Lady Macbeth.
For the next few years, her popularity continued to grow. Then, in 2019, she landed several breakthrough roles that gave her worldwide recognition almost instantly.
Her first big breakout role was when she portrayed the WWE diva named Paige in the critically acclaimed film, Fighting with My Family. That same year, she also had a starring role in the horror film, Midsommar, and she landed an Oscar nomination for her role in the newest adaptation of Little Women.
She has also finished filming her latest movie, Black Widow. Originally, the newest Marvel movie was set to be in theaters last month, however, the lockdown has pushed its release date back to November of this year.
Florence Pugh finds cooking to be very therapeutic
During the past few months, Pugh has been quarantined in her home in Los Angeles and has not been able to see her friends or family that live back in her hometown of Oxfordshire, England. 
She recently told Elle that she has been spending a lot of her time cooking as a way to deal with the stress and anxiety that she is feeling during the stay-at-home order. "When the world lockdown started and it obviously got very serious very quickly, I found myself desperate to chop. Feed. Eat. Repeat," Pugh said. 
She later went on to say that she loves cooking so much that while she was working on the set of Black Widow, she would cook meals for herself every morning and take her home-cooked meals to work with her in Tupperware dishes. When her co-star, Scarlet Johansson, asked why she doesn't have professional chefs cook her meals for her, Pugh responded by saying that she loves the process of cooking too much to let someone else do it for her. "Genuinely, my therapeutic thing is chopping and cooking and stirring and tasting," Pugh said.
Florence Pugh's cooking skills helped her popularity grow
Not only do millions of people love to watch Pugh bring a character to life on the big screen, but they also like to watch her cook food on her social media pages. In fact, she has acquired several fans purely due to her cooking videos. Her cooking skills have even caught the attention of other celebrities, even fictional ones.
According to HuffPost, Pugh received a message on Twitter from Paddington Bear after "he" saw a video of her making marmalade. "If I had made 8 jars of marmalade last night I'd have one for each day of the week and a spare to share with a friend," Paddington's official Twitter account read.
Pugh was obviously very excited when she saw the infamous children's character tag her on Twitter. She responded by saying: "Paddington, do you want to make sandwiches with me? You can have a spare jar btw."