'Black Widow' Star Florence Pugh Discusses the Importance of Celebrities Showing 'The Normality of Life' on Social Media — 'Those Aren't the Moments That Happen Every Day'
Florence Pugh has quickly become one of the most popular young actors of her generation. The Black Widow star has received a ton of attention lately due to her relationship with Zach Braff — who is 21 years her senior — but she's also gained acclaim for her performances in films such as Midsommar and Little Women.
Due to her popularity, Pugh has also become an influential figure on social media. Her Instagram account currently boasts 2.5 million followers and continues to grow daily.
Despite her growing fame, Pugh is very aware of the impact that large social media accounts such as hers can have on young people, and recently admitted that she consciously tries to show her followers that even famous people live normal lives too.
Florence Pugh is very conscious of what she posts on social media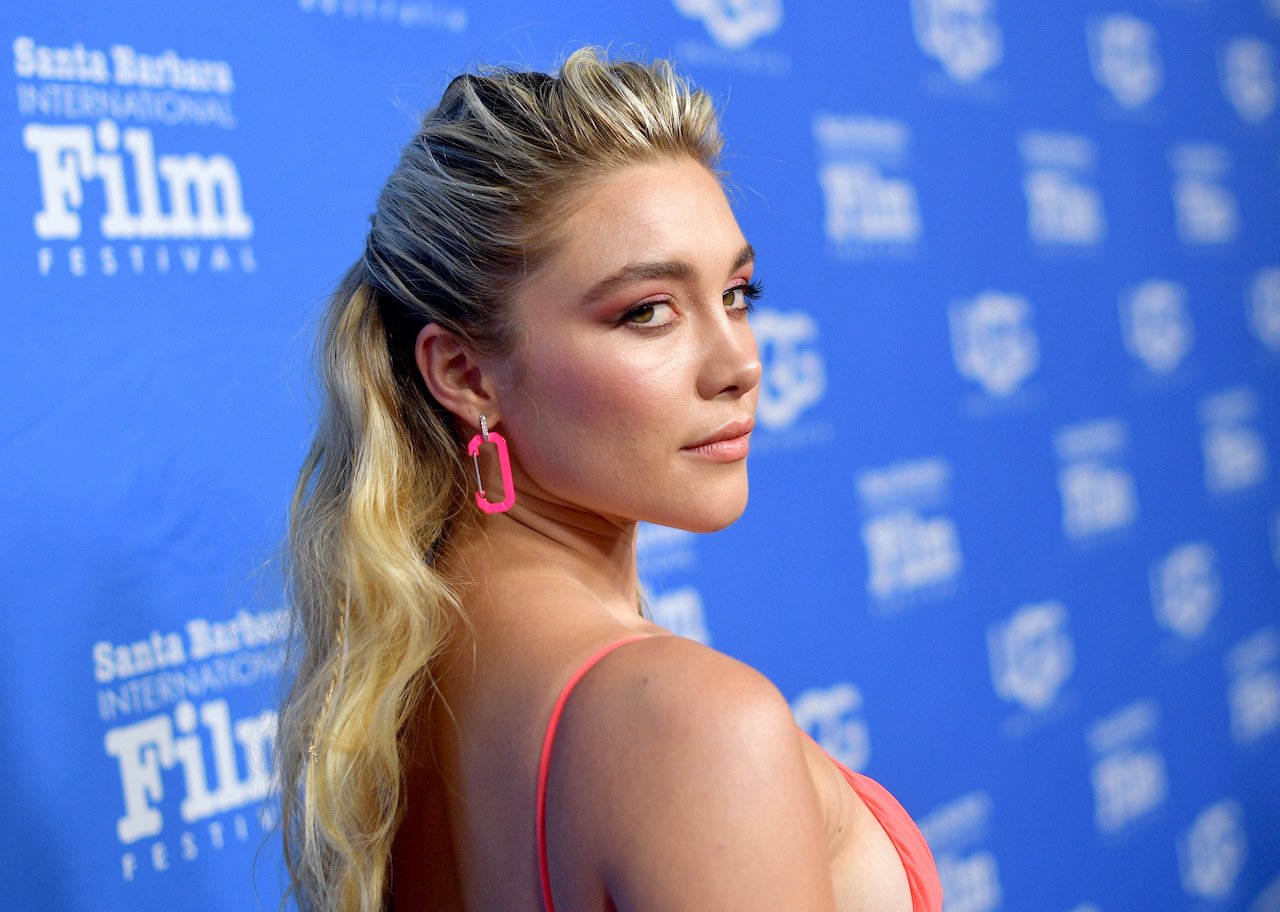 Pugh discussed her interesting outlook on social media during a recent interview with Pedestrian TV, noting that she tries to show different sides of her life.
"I don't think I'm open about everything, I do have lines," Pugh said. "I do think it's important that you make a distinct point about what you're willing to share and what you're not. I think for me, I'm seeing more and more of Instagram becoming a place that is — I mean you can have pages that are genuine and honest, but I think for me, it's always been important to show both sides of my life."
She noted that it's easy for people to assume that her everyday life is a highlight reel due to her Instagram account, but her life is, in fact, full of normal moments too. 
"You know, there's a very wonderful, exciting, glamorous side where I work with my team, … and we make all of these amazing artistic choices and I go in fantastic dresses to fantastic places. And then there's also another side, which is like, very normal. And I think sometimes that side gets forgotten," she said.
The 'Black Widow' star doesn't want young people feeling pressure to be perfect
Pugh is well aware of the detrimental effects that social media can have on the minds of young people, so she does her best to set an example that it's ok to have imperfections as well.
"I think as social media being something that is incredibly big on every single adolescent's phone, I have a younger sister that has had it from a young age, and I really found it important that I needed, for her sake and for all of her friends' sake, for them to see that it's just as important to have spots on your chin as it is for you to have a good shot with the girls on the weekend," Pugh said.
Florence Pugh says influencers have a responsibility to highlight the normalcy of life too
Speaking more generally, Pugh also stated that she thinks celebrities and influencers have a responsibility to show people the normal sides of their lives.
"It is down to big Instagram accounts to help out with that and to really see how much what we post could potentially be damaging, even if it's in a positive way, the things that we're posing," she said. "I think the way that Instagram is set up is that it shows an ideal life, and we all know that those aren't the moments that happen every single day. And I just think I've found it incredibly important to just be a bit more honest and open and show the normality of life, as well as the wonderful things." 
RELATED: Scarlett Johansson Had Some Great Advice For 'Black Widow' Co-Star and Marvel Newcomer Florence Pugh