'Black Widow' Star Florence Pugh Wanted to Make Sure She 'Was Calling the Shots' When It Came to Her Body — Not Marvel
Florence Pugh is getting ready for her big debut in the Marvel Cinematic Universe with the studio's upcoming movie, Black Widow. Pugh will join the MCU as Yelena Belova, a Russian spy who graduated from the same program that created Scarlett Johansson's Black Widow. With the film still a few months away from hitting theaters, Pugh recently opened up about how she took charge of her training regime during production.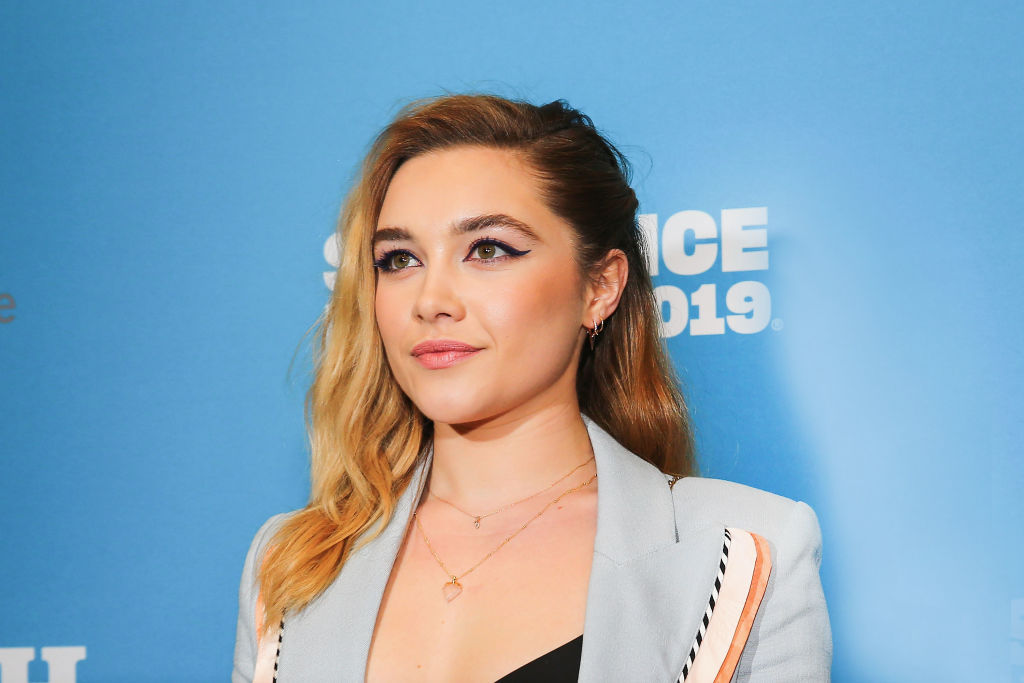 Are actors tired of staying in superhero shape?
Marvel fans have grown accustomed to their favorite superheroes having a certain body type, but that might be changing as we move forward in the MCU — and Black Widow star Pugh, may have just set the standard. After all, actors are also feeling the strain of keeping their bodies in top shape, especially when it comes to roles outside of the realm of superhero flicks.
For example, one reason Hugh Jackman stopped playing Wolverine was that he was having a difficult time keeping up with the training as he got older. While Chris Hemsworth is still young, he got a welcome break from Thor's normally chiseled body in Avengers: Endgame.
And Robert Pattinson recently admitted that he has stopped working out altogether, despite the fact that he is playing the next incarnation of the caped crusader in Matt Reeves' The Batman.
Pugh seemingly followed this trend when she was cast to play the part of Yelena in Black Widow. Not only did Pugh demand to know every aspect of her training schedule, but she also wanted full control over how she looked in the film.
The 'Black Widow' star made sure she 'was calling the shots' regarding her body
When Marvel offered Pugh the part in Black Widow, her main goal was to avoid being "constantly checked on" when it came to her body. According to We Got This Covered, Pugh told Marvel that she wanted to be "calling the shots" on her training regime, not the studio.
"When I got the job, I wanted to know what the regime was. I wanted to know whether it was them or me calling the shots. That was a big deal for me. I didn't want to be part of something where I was constantly checked on. And people making sure I was in the 'right' shape. That's not me at all," the actress shared.
Based on the movie's official trailer, Pugh's character will be featured in plenty of action scenes in Black Widow. Insiders also claim that Marvel has big plans for Yelena, who will likely pop up in other projects in the MCU.
Although Pugh took control of her training ahead of the movie, she clearly did a great job getting ready for the part. It is also good to know that Marvel gave her control over her training regime, something that could pay big dividends if Pugh goes on to be the face of the MCU.
The only downside is that fans have to wait until November to see Pugh in action. Marvel pushed back the premiere date of Black Widow from May to November due to the coronavirus pandemic.
What is Yelena's future in the MCU?
Marvel has not released a lot of information about Yelena's future in the MCU, but the character was featured heavily in the movie's trailer. Given how Yelena basically has the same background as Natasha, there has been speculation that she will become the MCU's next Black Widow.
Johansson's first stand-alone movie will likely be her final outing as Natasha, who gave her life in Avengers: Endgame to help bring down Thanos (Josh Brolin). With the MCU not having a Black Widow in its current timeline, Yelena could certainly fill that void.
Black Widow will introduce several new characters who may also continue to play a part in the MCU. This includes Red Guardian (David Harbour), Melina Vostokoff (Rachel Weisz), and Taskmaster, whose identity has yet to be revealed.
Black Widow is due to open in theaters on November 6.