'Black Widow' Star Scarlett Johannson Wishes She Was More Like Marvel Co-Star Florence Pugh
Scarlett Johansson is one of the most beautiful and exciting stars in the world. She has earned accolades from critics and fans for her work in film and stage projects and is beloved by viewers everywhere for her role as the "Black Widow" in the Marvel Cinematic Universe.
Up next for Johansson: the highly anticipated Black Widow standalone film. It seems as though Johansson wouldn't be envious of anyone, but as she recently revealed in an interview, there is one particular actress whom Johansson not only admires but wishes that she could emulate. 
Scarlett Johansson is an award-winning actress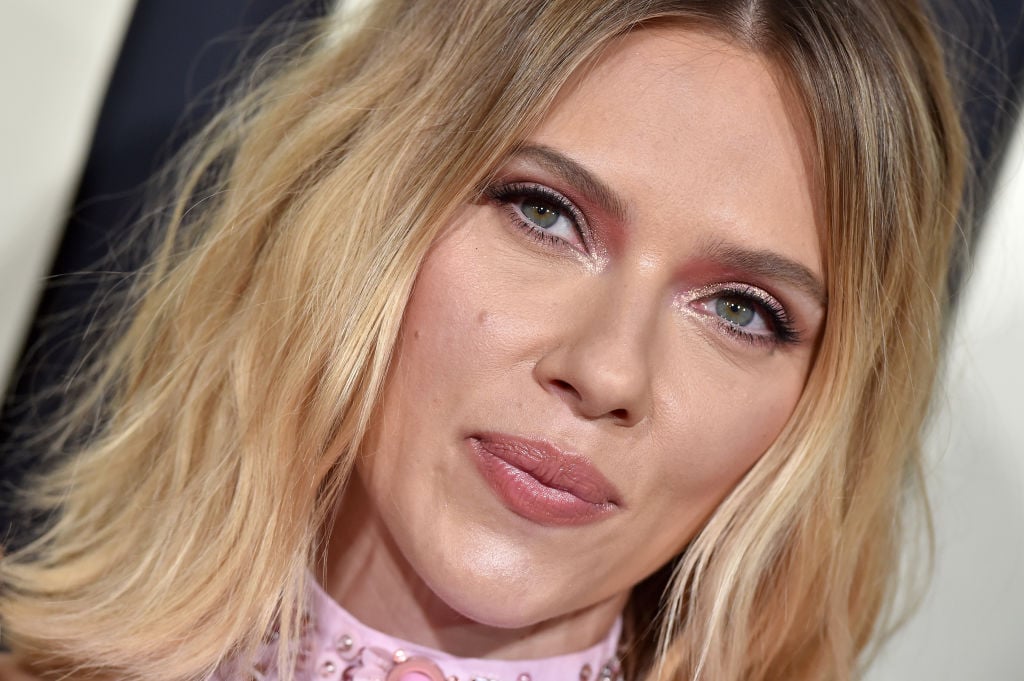 Johansson began acting when she was just a child. She started her career by auditioning for commercials but quickly realized that promoting products wasn't for her, and she turned her attention to film and stage work.
In the mid-nineties, Johansson started scoring roles in movies, including Manny & Lo, If Lucy Fell, and Just Cause. Johansson's beauty and serious demeanor received a lot of attention and it wasn't long before she started getting more high-profile roles.
By the early 2000s, Johansson successfully transitioned from teenage roles to more adult ones. Films like Lost in Translation, opposite Bill Murray, and Girl with a Pearl Earring cemented her status as one of Hollywood's hot young stars.
Over the years, Johansson proved her versatility by appearing in a wide variety of films, from comedies and romantic dramas to dark, twisted stories. Johansson has become known as an actress who chooses projects that interest her, not just ones that are sure to be financially solvent — and she's done it all without losing her sense of self, and by maintaining strict boundaries between her personal life and public persona. 
Who is Florence Pugh?
One of Johansson's best-known roles is "Black Widow" in the Marvel films. Johansson joined the franchise in 2010 and has been a fan-favorite ever since.
With the upcoming standalone film set to release in late 2019, fans are eager to see more of Johansson, destroying bad guys and taking names. One of Johansson's co-stars in the film is Florence Pugh, an up and coming young actress who has appeared in movies like Little Women and The Falling. 
At the age of only twenty-four, Pugh is already making waves in the movie industry. Her part in Black Widow is the next in a string of high-profile roles and as the character Yelena Belova, Pugh is sure to receive even more positive reviews.
Scarlett Johansson wants to be like Florence Pugh
Johansson and Pugh teaming up onscreen is sure to be a dynamic combination. As Johansson revealed in a recent interview, there's no one she would rather be teamed up with than Pugh. Johansson admitted that she shares a sisterly dynamic with Pugh and that she truly admires her confidence.
"I wish I was as confident as she is when I was her age," said the actress of Pugh. "She's body confident and has a lot of self-respect. She reminded me — just by listening to her talk about relationships with friends, family or her partner — how important it is to have confidence in your beliefs and desires."
Although fans will have to wait a few more months to see Johansson and Pugh interacting onscreen, since the release of Black Widow has been delayed due to the COVID-19 pandemic, their patience will certainly be rewarded. Pugh clearly has a long and fruitful career ahead of her, and just like her co-star Scarlett Johansson, she is doing things on her own terms.