'Black Widow' Star Scarlett Johannsson Disagrees With 'Avengers: Endgame' Fans — 'Natasha Wouldn't Have Wanted a Funeral'
Although fans have waited a long time for Black Widow to get her own film, viewers have criticized how Marvel handled her death in 'Avengers: Endgame.'
Scarlett Johansson's upcoming movie, Black Widow, is set to kick off Phase 4 of the Marvel Cinematic Universe. Although fans have waited a long time for the character to get her own film, viewers have criticized how Marvel handled Black Widow's death in Avengers: Endgame. Most of the disapproval has been directed at the decision to not give Natasha Romanoff a proper funeral, something that Johansson believes was the right move for her character.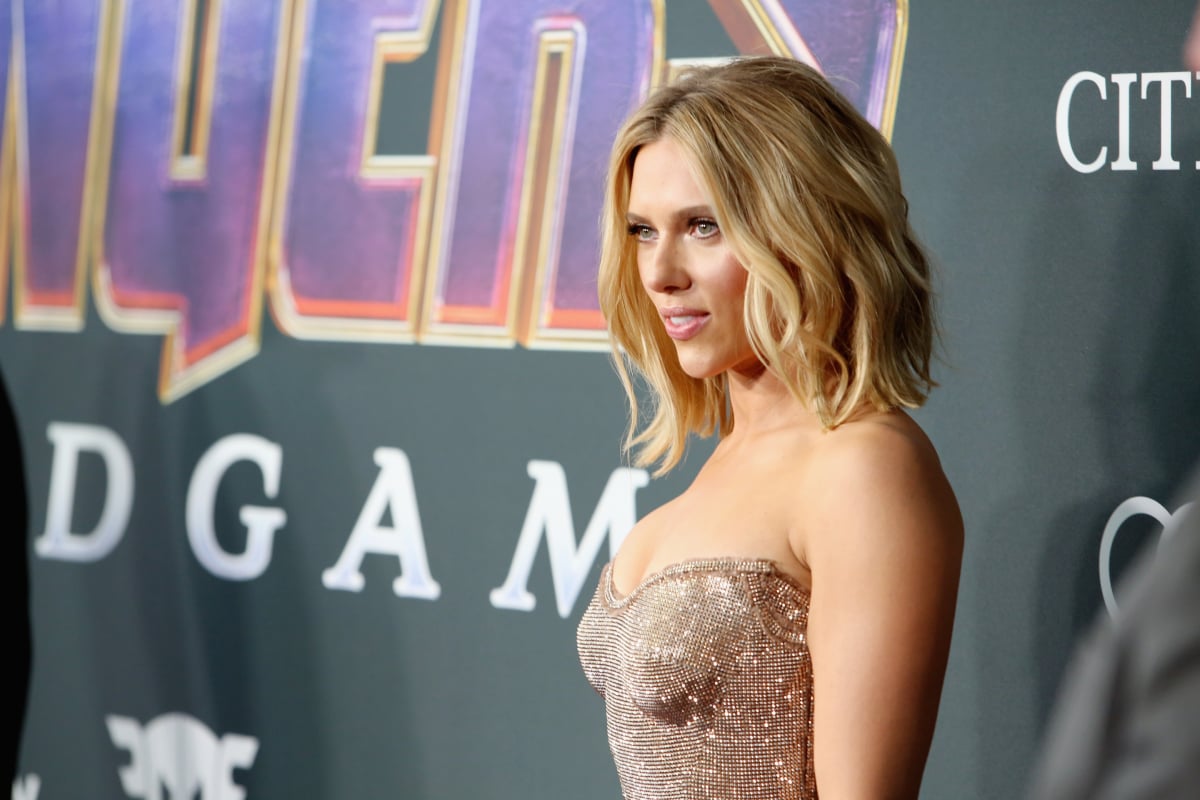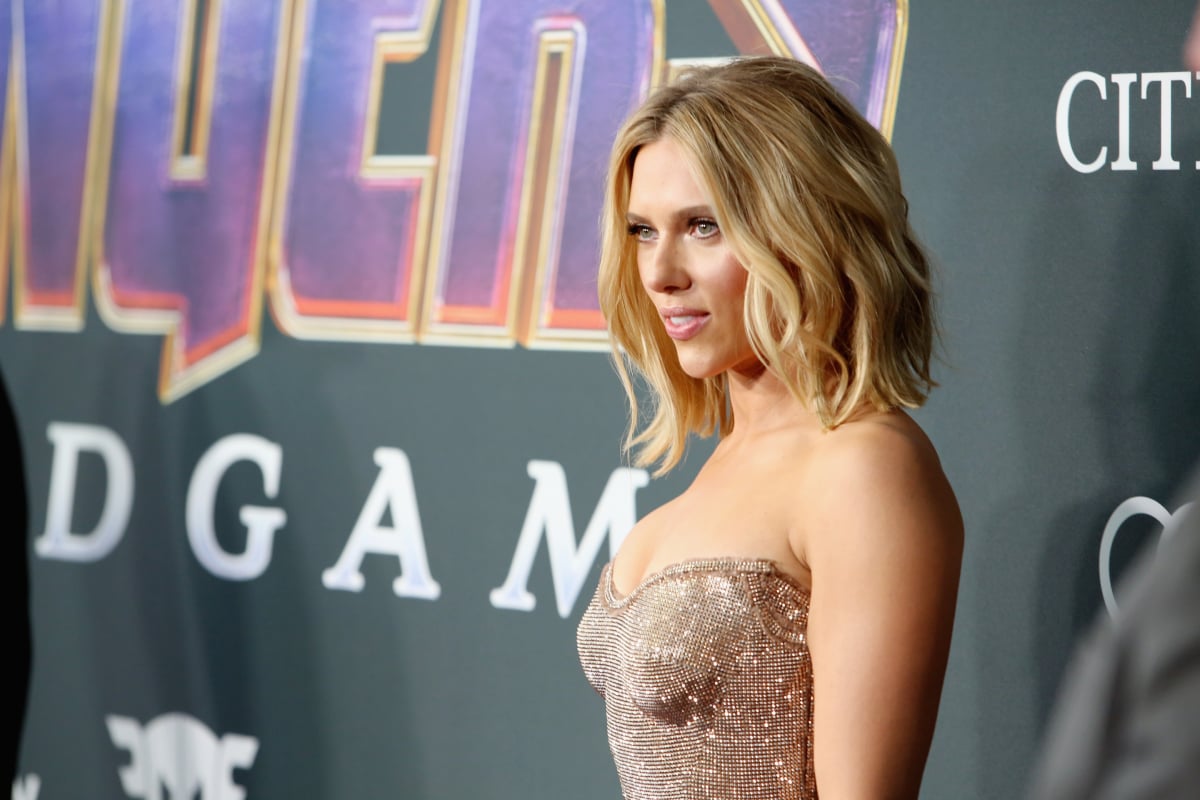 'Black Widow' director opens up about Johansson's last Marvel film
Marvel originally planned on releasing Black Widow in May but pushed back the premiere date due to the coronavirus pandemic. The film, which marks the start of Phase 4 of the MCU, is now slated to hit theaters in November (barring any further delays).
Black Widow is set between the events of Captain America: Civil War and Avengers: Infinity War and will follow Natasha as she returns to Russia to take down the spy program that created her.
The film will shed more light on Natasha's origins but it will also introduce a handful of new characters. This includes David Harbour's Red Guardian and Florence Pugh's Yelena, who may become the next Black Widow in the MCU.
In an interview with Empire, Black Widow director Cate Shortland opened up about the film's plot and teased that the story is only the beginning for Yelena.
"[Kevin Feige] realized that the audience would expect an origin story so, of course, we went in the opposite direction," she shared. "And we didn't know how great Florence Pugh would be. We knew she would be great, but we didn't know how great. Scarlett is so gracious, like, 'Oh, I'm handing her the baton.' So it's going to propel another female storyline."
Although it will be interesting to see what Marvel does with Yelena, fans are looking forward to giving Johansson a proper sendoff – something she did not get in the final scenes of Endgame.
What does Johansson think about Natasha's death in 'Endgame'?
Johansson's character has played an important part in the MCU over the years. She enjoyed her first appearance in Iron Man 2 and went on to star in all of Marvel's major crossovers, including Avengers: Infinity War and Endgame.
But her character's journey sadly came to an end after she sacrificed herself to obtain the Soul Stone in Endgame. Despite giving her life to defeat Thanos (Josh Brolin), fans were very disappointed when Natasha did not get her own funeral in the film.
Shortland addressed these criticisms in her interview and revealed that Johansson actually believes that Marvel made the right choice in not giving Natasha a funeral.
"In Endgame, the fans were upset that Natasha did not have a funeral. Whereas Scarlett, when I spoke to her about it, said Natasha wouldn't have wanted a funeral," she stated. "She's too private, and anyway, people don't really know who she is. So what we did in this film was allow the ending to be the grief the individuals felt, rather than a big public outpouring. I think that's a fitting ending for her."
Johansson has a very valid point. Unlike other Avengers, Natasha tended to remain behind the scenes and wasn't nearly as visible as the likes of Iron Man (Robert Downey Jr.), Captain America (Chris Evans), and Hulk (Mark Ruffalo).
Marvel reveals that Natasha and Hulk shared an intimate scene in 'Avengers: Infinity War'
Speaking of controversial scenes, many fans were also upset by the lack of screen time for Hulk and Natasha, who developed a close bond over the course of several films.
Turns out, Marvel had plans to show Natasha and Hulk sharing a scene together in Infinity War that better explained his transition to Smart Hulk.
The deleted scene would have shown Natasha and Smart Hulk together in Wakanda, which is where he figured out how to combine Hulk with Bruce Banner. The only reason they didn't include it in the film is because it didn't fit in with the larger story.
"There was a time when Banner became Smart Hulk in the first movie. It was a lot of fun, but it came at the wrong moment. It was an up, right when everyone else was down," Endgame writer Christopher Markus shared.
This is how Black Widow and Wolverine are linked
While fans wait to see how things pan out in Black Widow, some fans recently highlighted an interesting connection between Natasha and Wolverine.
In the comics, Natasha has much stronger abilities than she does in the MCU. Like Wolverine, Natasha was enhanced to the point that she has superhuman skills. She was never on the same level as Wolverine, but she could hold her own against other superheroes.
So far, Marvel has omitted this enhancement from Natasha's story. Given how Black Widow is set in the past, that probably won't change in the upcoming movie.
Black Widow is set to hit theaters on November 6, 2020.