'Black Widow' Star Scarlett Johansson Realized She Was Being Typecast But Felt 'Stuck' in Provocative Roles
Hollywood likes gauging a star's bankability based on a type of character they believe the actor fits more in. This is called typecasting, and it becomes frustrating when an actor has proven they are very versatile and can bring so much more to the table.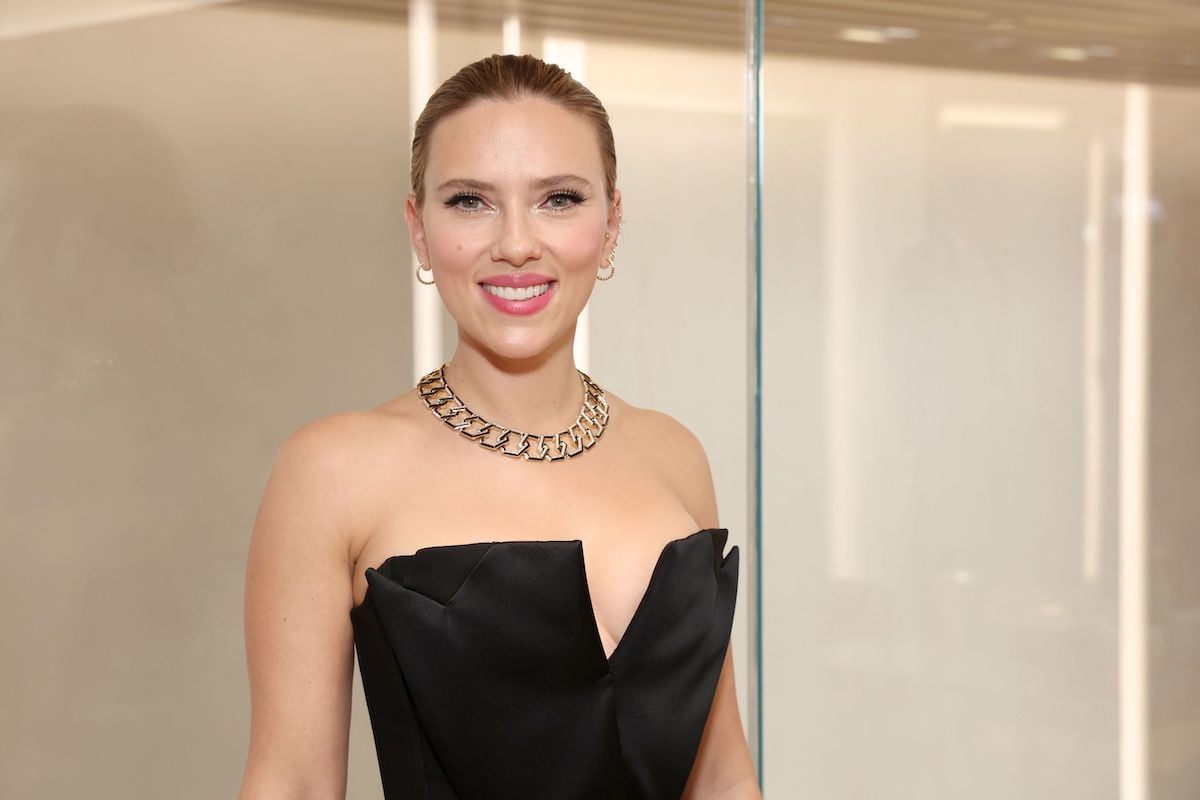 While male actors sometimes get pigeonholed into playing villains or action heroes, female actors, unfortunately, get typecast into overtly sexualized roles or neurotic ones.
Scarlett Johansson recently shared her experience with being typecast and said she felt "stuck" in provocative roles.
Scarlett Johansson has had several sexy roles
Johansson's career dates back to the early '90s. However, it wouldn't be until the mid-2000s that she would garner fame. The star has enjoyed an illustrious career, and as one of the highest-grossing box office stars of all time, she has the numbers to back it up. However, looking back at her portfolio, she has mostly been in several roles that demand some form of sexiness in one way or another.
For instance, in Ghost in The Shell, she played a Japanese character who spent most of the film seminude. The controversial movie veered so far away from its original anime and manga version, but Johansson's sex appeal served as a major highlight.
The premise of Don Jon is all about Joseph Gordon-Levitt's character looking for ways to have sex with the "perfect 10," Barbara, played by Johannsson. In He's Just Not That Into You, her character falls in love with Brad Cooper's character, who only goes out with her because she is a hot young yoga instructor.
Lost in Translation opens with a sensual shot of the actor as she lies in bed in her underwear. For her first movie with director Woody Allen, she played a femme fatale who seduces two men at the same time. Allen told Total Film in 2005:
"I had seen her in Lost in Translation and Ghost World and thought she was beautiful, sexy, a wonderful actress. Completely interesting on the screen."
Scarlett Johansson felt 'stuck' in sexy roles
Johansson recently went on the Table for Two podcast, where she told host Bruce Bozzi that she was "groomed" to play sexy roles. The star said that all the years she spent playing "the other woman" and the "object of desire" put her in a box that set her whole career trajectory, and she couldn't get out of it. 
Johansson said that as she got older, she realized she was getting pigeonholed, but there wasn't much she could do, saying:
"I kind of became an ingénue … I think because of that trajectory that I had been sort of launched towards, I really got stuck in this … I was kind of being groomed in a way to be what you call this bombshell actor." 
Johansson recalled feeling uncomfortable working with Bill Murray on Lost in Translation. Although she didn't go into specifics, she said, "Our characters have this profound relationship, and that was hard for me. I struggled with that for different reasons." Johansson said that when she wrapped filming, she felt like it was a "weird fever dream."
Other actors with similar career trajectories
Angelina Jolie has come a long way since she broke even with Hackers and the Tomb Raider franchise. However, she has mostly become typecast as a seductive, ultra-confident femme fatale who smiles a lot in between blowing things up or shooting at things or people. Jolie plays the same character in Wanted, Salt, Mr. & Mrs. Smith, and Lara Croft.
Keira Knightley may not play a sexpot in her movies, but she seemingly thrives as the period piece heroine. From her role in Atonement to her stint in The Duchess, Anna Karenina, and famously Pride & Prejudice, Knightley loves playing the feisty corset-wearing heroine.