'Black Widow' Will Help Marvel Fans Understand Why Natasha Sacrificed Herself in 'Avengers: Endgame'
Black Widow is currently scheduled to be one of the first new releases to hit theaters since the pandemic forced a nationwide shutdown in March. Scarlett Johansson says that her final appearance as Natasha Romanoff will help fans understand why the character sacrificed herself in Avengers: Endgame. Scarlett Johansson says Black Widow's ending in the …
Black Widow is currently scheduled to be one of the first new releases to hit theaters since the pandemic forced a nationwide shutdown in March. Scarlett Johansson says that her final appearance as Natasha Romanoff will help fans understand why the character sacrificed herself in Avengers: Endgame.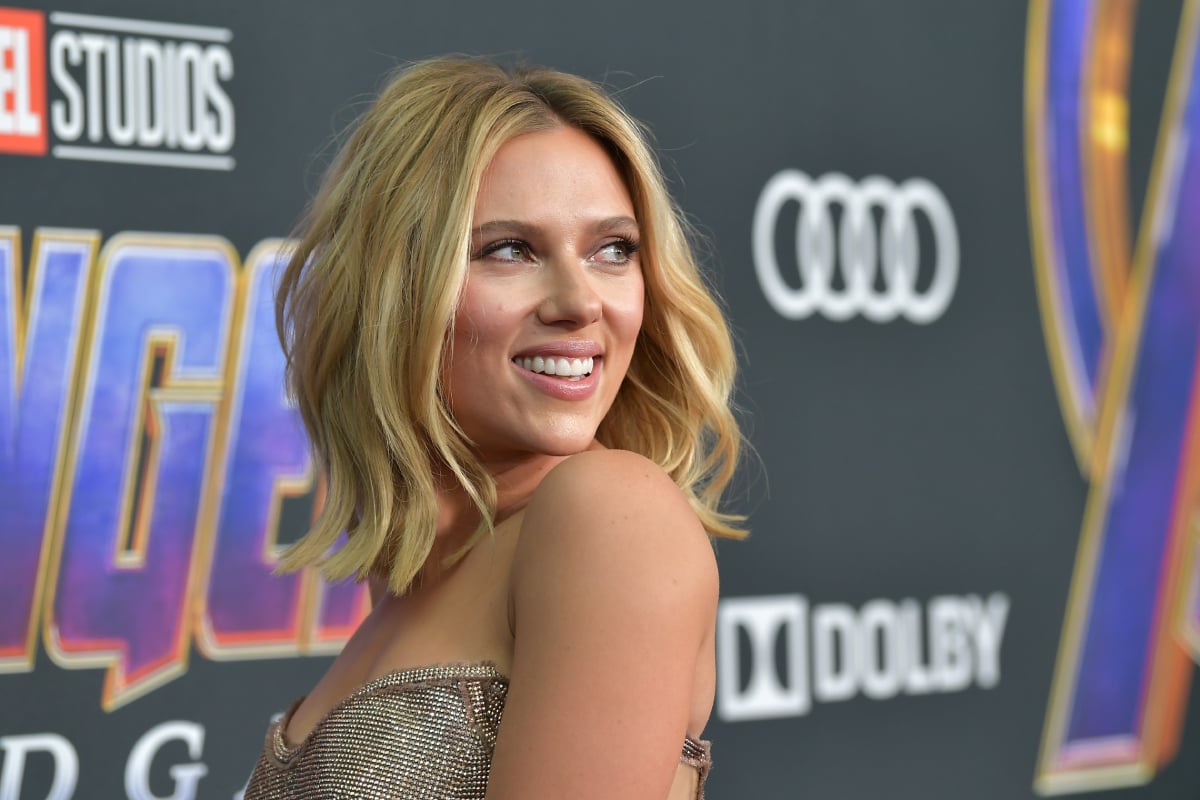 Scarlett Johansson says Black Widow's ending in the MCU was 'fitting'
Black Widow will be Natasha's last appearance in the Marvel Cinematic Universe. But, the character's actual storyline came to an end in Avengers: Endgame. At this point, the MCU isn't always moving forward linearly.
Director Cate Shortland says the solo film will give the audience a chance to fully process the fact that Natasha sacrificed herself on Vormir.
The director noted that fans have told her how upset they are that Natasha didn't have a funeral. She explained that Johansson's view was that Natasha wouldn't have wanted a funeral. Shortland says that Natasha was "too private." And, fans don't really know who she is.
"So what we did in this film was allow the ending to be the grief the individuals felt, rather than a big public outpouring. I think that's a fitting ending for her," said Shortland.
We Got This Covered notes that fans were so attached to Natasha that many voiced their disappointment with the lack of fanfare over her death. But, Johansson insists that kind of sendoff wouldn't have fit the character.
'Black Widow' will propel another female storyline in the MCU
While speaking to Empire, Shortland revealed that Black Widow will launch Phase 4 of the MCU with a trip back to the past. Studio head Kevin Feige knew that audiences would expect an origin story. These expectations prompted them to go in a different direction.
Instead, the movie will introduce Marvel fans to Florence Pugh as Yelena Belova.
"We didn't know how great Florence Pugh would be," said Shortland. "We knew she would be great. But, we didn't know how great. Scarlett is so gracious, like, 'Oh, I'm handing her the baton.' So it's going to propel another female storyline."
The Black Widow solo film is also one of the reasons that Natasha didn't get the same amount of screen time after her death like Tony Stark did in Avengers: Endgame. Joe Russo explained in the DVD commentary that the character had another film to star in.
Black Widow will be a bittersweet film for many MCU fans. They have been asking for a solo movie for years. But, they didn't get it until the character was killed off in the main timeline.
Fans will understand why Natasha made the ultimate sacrifice in 'Avengers: Endgame'
Marvel fans will get some closure thanks to the solo film. The story jumps back in time to the end of Captain America: Civil War. And, Johansson says it will give Natasha's story a satisfying conclusion.
She explained that there was no reason to do a standalone film unless they could "dig deep and be brave." Johansson says she is happy with the work she has done with Marvel. And, she felt that Avengers: Endgame was extremely "satisfying."
Johansson wanted to make sure that Black Widow would have a similar result. After playing the character for a decade, she wanted her final film in the MCU to be "so satisfying, not just for the fans, but for myself, artistically and creatively."
"This film gives the opportunity for some sort of healing and understanding as to why Natasha decides to make that ultimate sacrifice in Avengers: Endgame," said Johansson.
Black Widow is scheduled to hit theaters on November 6, 2020.